We offer three different degree options to help you meet your career objectives.
BBA in Finance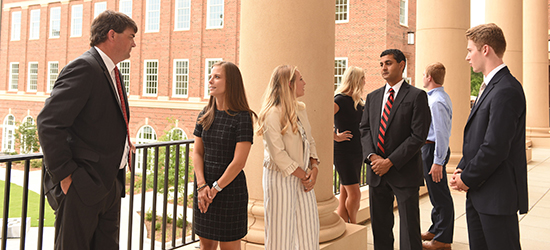 A Bachelor of Business Administration (BBA) degree in Finance delivers an education on the theory and use of financial analysis. Financial analysis is useful in all settings where decisions have to be made about how to manage wealth, assets, or money based on expectations about the future.
Full-Time MBA (Finance)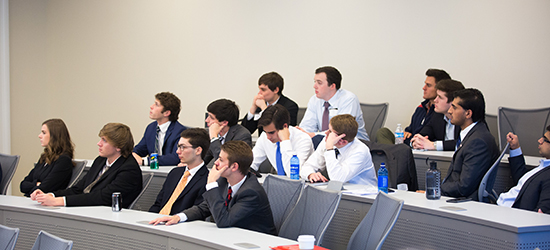 Terry's Finance concentration prepares students for the role of financial manager with core courses covering the essentials of financial management and elective courses providing exposure to specific areas of interest, such as Real Estate and Risk Management. Students interested in pursuing careers in investing and portfolio management can complete coursework in valuation, investments, and derivatives and have opportunities to gain greater breadth of study through additional electives. Assessing risk, pricing assets, and valuing stocks and bonds are all key concepts in this area.
PhD in Finance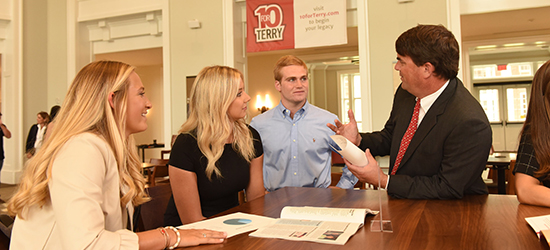 The Finance PhD program prepares students for careers in research and teaching in academic or government research institutions. The program provides a strong foundation in financial and economic theory and the methodological skills needed to execute research projects. Graduates come to understand the fundamental concepts of finance, the workings of financial markets and financial intermediaries, and corporate financial decision-making. Faculty members work closely with PhD students and provide a stimulating intellectual environment that fosters collaboration. Graduates are placed at major research and teaching universities in the U.S. and overseas as well as finance positions in private and public sector organizations.