Job and Internship Postings
If your firm has a potential employment or internship opportunity you would like to bring to our students' attention, please contact us with the necessary materials. In your announcement, please include a brief job description outlining the duties and requirements of the position, a contact person at your firm, a brief description of the activities of your firm or department within your firm, and a web address whenever possible. We will circulate this information to our students and they will contact you directly.
We are proud of our students and hope we can help you meet your employment needs.
Internship Program
Looking for a real estate intern? We can collect student résumés or arrange on-campus interviews with our students. Review the Internship Program Guide for Employers.
Summer Internship Program
We are looking for firms that are willing to provide our students with an educational experience that combines academic work with practical, applied experience in the real estate industry. The Internship Program offers flexibility to the firm to utilize student workers, while providing the student with hands-on experience that can only be gained through practice. If you are interested in providing an internship for one of our students, please review the Internship Program Guide for Employers and send us your position posting (see above).
Resume Book
Please take a moment to acquaint yourself with the students at The Terry College of Business who will soon be graduating from our Bachelor of Business Administration (BBA) program with a major in real estate. Upon completing the BBA program, the students possess the ability to analyze the complex real estate environment using their strong technical skills and increased understanding of real estate markets.
Contact Corporate Relations
Maximize your reach to our students. Highlight job opportunities in the weekly email to all undergraduate business students or, if you want to host a recruiting event on campus, our Corporate Relations Office can make it happen.
On-Campus Recruiting
If you would like to come to UGA to interview, please contact the Career Planning & Placement Center at (706) 542-3375 for undergraduates or Terry's MBA Career Services at (706) 542-3524 for MBA student interviews.
Take advantage of Handshake, the free UGA job board used by Terry students. Post employment opportunities and manage your recruiting efforts online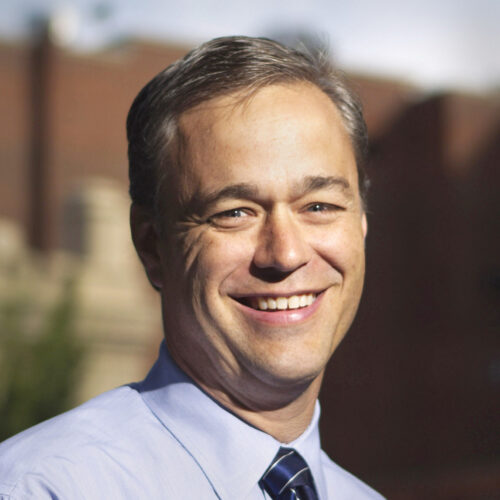 Associate Dean for Undergraduate Programs

,

Office of the Dean

Roy Adams Dorsey Distinguished Chair in Real Estate and Professor

,

Real Estate Program