Management Information Systems (MIS) is a hands-on major that equips students with real-world skills that are highly sought-after in the job market.
To prepare students for leading IT-enabled change in organizations, MIS faculty utilize a variety of instructional methods, which include:
Hands-on computer experience
Class lectures and discussions, textbook and article studies
Class assignments, laboratory projects, and applied (team) projects in the business community
Case studies and demonstrations
Field trips and presentations by industry practitioners
Curriculum Overview
The MIS coursework prepares students for a variety of jobs. The program is interdisciplinary in nature with specialized training in information systems, management, and information technology. It builds on the BBA common core, which includes coursework in accounting, economics, legal studies, mathematics, statistics, computer programming, finance, marketing, production and management. The program's educational objectives are realized through a variety of instructional methods, including hands-on computer experience, class lectures and discussions, textbook and article study, class assignments, laboratory projects and applied team projects in the business community, demonstrations, field trips and presentations by MIS practitioners.
Topics Covered
Computer programming in business
Data management
Business process management
Project management
Web application development with PHP
System analysis and design
Areas of Emphasis
Data Analytics
This area of emphasis allows students to gain in-depth knowledge about how to leverage data – big and small – to enable organizations to make more-informed business decisions and derive business value.
Students in Data Analytics will learn about structured and unstructured data, query languages, statistical language, visualization, predictive analytics and data science techniques.
Possible Career Paths
Data analyst
Business analyst
Analytic professional
Business intelligence professional
Data engineer
Database administrator
Chief analytic officer
Information Security
This area of emphasis allows students to gain in-depth knowledge about how information security preserves, protects and creates business value for organizations.
Students pursuing this area of emphasis will learn about the how and why of information security management, including the Availability-Integrity-Confidentiality triad, governance, risk and compliance, relevant best practices, regulations and laws, threat intelligence analysis and techniques, organizational infrastructure and telecommunications.
Possible Career Paths
Information security analyst
Information assurance professional
IS governance, risk, and compliance professional
IT security consultant
Security systems administrator
Chief information security officer
Positions & Placements
MIS graduates rank high in career satisfaction because the degree prepares you for some of the best jobs in America and six of the highest paying jobs in Georgia.
This is just a selection of possible job titles and employers of this major. The UGA Career Center provides a more extensive list.
Careers in MIS
Consultant (IT/Business)
Business Process Analyst
Data Analyst
App Developer
Risk & Security Specialist
Energy Informatics Analyst
Prospective Employers
EY
GE
GM
Microsoft
Apple
Chick-fil-A
KPMG
Deloitte
PricewaterhouseCoopers
State Farm
MIS Advisors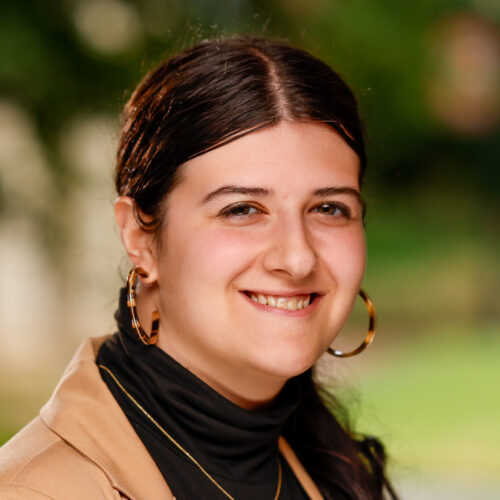 Department Advisor

,

Department of Management Information Systems
Departments & Program Offices