Intended MIS Students
Students will first declare themselves as Intended-MIS majors through their Athena account, and will be advised by an advisor in the Exploratory Center (specializing in "intended" majors) until accepted into Terry College. Contact the Exploratory Center to be assigned to an advisor by visiting them in 114 Memorial Hall or complete an online referral form.
You must apply to Terry College in order to continue in the major. Entrance requirements and admission information can be found on the Terry College Admissions webpage.
If you are a transfer student—or intend to transfer—and have questions about how your transfer credits will impact your progress in applying to Terry, please direct your questions to Cindy Schulman (cschulman@uga.edu) in the Exploratory Center or check the Transfer Equivalency Database.
Student Resources
Internship Resources
Contact Us
If you are an MIS major, you are always welcome to reach out to us with questions regarding your degree progress, academic concerns, or any other questions. We will try to provide you with resources and help whenever we can. All MIS students are assigned an advisor. Please visit SAGE to see your assigned advisor. You may email your assigned advisor directly with questions or concerns.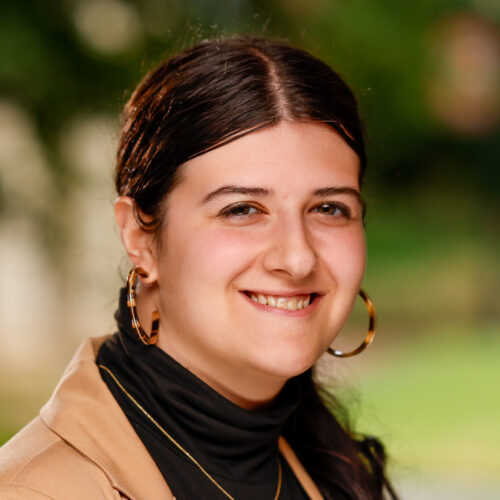 Department Advisor

,

Department of Management Information Systems
Drop-in Hours
Drop-in hours are for current Terry Students:
Email your primary advisor if you request an appointment outside of drop-in hours.
Drop-in hours are great opportunities to talk about changing majors, adding minors or certificates, class concerns, signing forms, etc.
Semester advising is not available during drop-in hours. Students who have been accepted into Terry College should be able to access the advising appointment calendar using SAGE.
Semester Advising Appointments
Please notify the advisor 24 hours in advance by email if you are not able to make it to your advising appointment as scheduled.
NO SHOW PROCEDURE: If you are not able to make your semester advising appointment, you should notify your advisor in advance of your meeting. Students who "no show" or cancel with less than 24 hours' notice for semester advising appointments greatly hinder the advisor's ability to advise everyone in a timely manner. Please review the Terry College's advisement policy which includes information about no-shows and cancellations. Students who "no show" will be allowed to reschedule later in the semester which may affect the student's ability to register on time.
IMPORTANT: Students graduating in the current term should NOT schedule an appointment but should email their advisor for a separate appointment time if current drop-in hours are not convenient. Students studying abroad should not schedule advising appointments but should email their advisor with their current course schedule information to be advised by email.
Advising is mandatory each semester prior to registering for classes.
Areas of Emphasis in MIS
Area of Emphasis in Data Analytics
Required Courses: MIST 4610
Select three elective courses from the following: MIST 4550, 5620, 5635/7635, 5730, 5757, 5775 or, 4801 (An approved internship in Data Analytics can be used in lieu of one of the elective courses listed).
Area of Emphasis in Information Security
Required Courses: MIST 4630
Select three from the following: MIST 5640, 5770, 5775, 4700, 5785, or 4802 (An approved internship in Information Security can be used in lieu of one of the elective courses listed).
BBA/MA Management Information Systems Double Dawgs
The Management Information Systems Department offers a combined bachelor's/master's degree program through the Double Dawgs program. Interested students can email the program advisor via the Double Dawgs website.