Griffin BBA in General Business
General Business students on the Griffin campus are advised by Rachael Pierce. If you are a General Business major located at the Griffin campus, you will be contacted directly for advisement. If you have questions about the program, please contact the program coordinator via email: rallen13@uga.edu.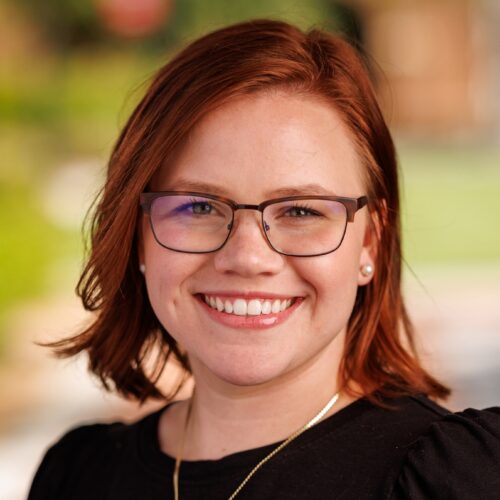 College Advisor

,

Undergraduate Program in Griffin, Undergraduate Program in Athens
Semester Advising
Advising is mandatory each semester prior to registering for classes. Students graduating in the current term should NOT schedule an appointment but should email their advisor for a separate appointment time if they have questions.
| | Advising Begins | Registration Begins |
| --- | --- | --- |
| Fall Semester Classes | February | April |
| Spring & Summer Classes | September | November |
Distance-Based Advising Expectations
No-Show Policy
How to Access Your Advising Plan
An outline of your remaining degree requirements can be found in your DegreeWorks Plan:
Select the Plans tab
Select the View drop down menu in the upper right hand part of the screen
Select Notes from the drop down menu for the easiest view of the plan
If you are still having trouble accessing your advising document, please email Rachael Pierce.
Taking Courses Elsewhere?
Many colleges require a permission form, called a Transient Letter, from students who'd like to take courses at that institution. You can request that a Transient Letter to be mailed/faxed to the college you plan to attend by following the steps below:
Login to Athena
Click on Student Tab > Student Records > Request for Enrollment Verification
Complete the form and be sure to select "Transient Letter" as Verification Type
Choose the delivery method and enter the address to which you'd like the letter to be sent
For more information, visit the Registrar's website or email reghelp@uga.edu.
Looking for Upper Division General or Free Electives?
Courses in FHCE, PSYC, SOCI, and others are great picks when choosing UDGE and free electives. Many Griffin Campus instructors are willing to waive prerequisite requirements as well! Check out the Griffin BBA Cheat Sheet for upcoming course options.
Griffin BBA Resources
Helpful Links