The Terry Alumni Board serves in an advisory capacity to the dean and faculty of the University of Georgia Terry College of Business. Board members promote and support Terry programs and activities in order to cultivate and encourage a continuing affiliation between and among former students and the institution.
Initiatives
Nomination Process
For more information about the Terry Alumni Board, please contact the current Nominating Chair, Allison McLeod. To be considered as a candidate for the Board, email the following items to the Nominating Chair.
Letter(s) of recommendation
Resume
​Professional headshot (.jpg, 1MB or larger)
Board Member Expectations
Serve a three-year term (beginning July 1)
Include Terry in your philanthropic priorities:

Support the Terry College Excellence Fund annually at the Dean's Circle level ($2,500 minimum)
Pay annual Board dues of $250

Attend New Board Member Orientation
Attend two full-day board meetings each year (Fall in Athens / Spring in Atlanta)
Actively participate in the annual Alumni Awards & Gala hosted by the Alumni Board. Board Member requirements include:

Secure a corporate sponsorship (sponsorships range from $2,500 to $10,000) – or – purchase four Gala tickets ($350 each)
Actively serve on a Gala committee (Sponsorships or Auction) and participate on monthly conference calls
Donate a silent auction item

Serve as a mentor to one member of the Young Alumni Board
Join the TerryConnect group on LinkedIn and engage with fellow alumni while offering students advice, connections and more to shape their student story
Serve on a standing committee of the Alumni Board
Serve as a champion of the Terry College within your company or organization and by supporting hiring and internship initiatives
Geographic specific support:

Atlanta/Georgia residents: Participate in Terry Third Thursday, Dean's Receptions, and other Terry College events when possible
Non-Atlanta/Georgia residents: Assist with Regional Network activities to champion Terry and reach out to alumni in your area

Participate in alumni panels and other speaking opportunities on campus as needed
Members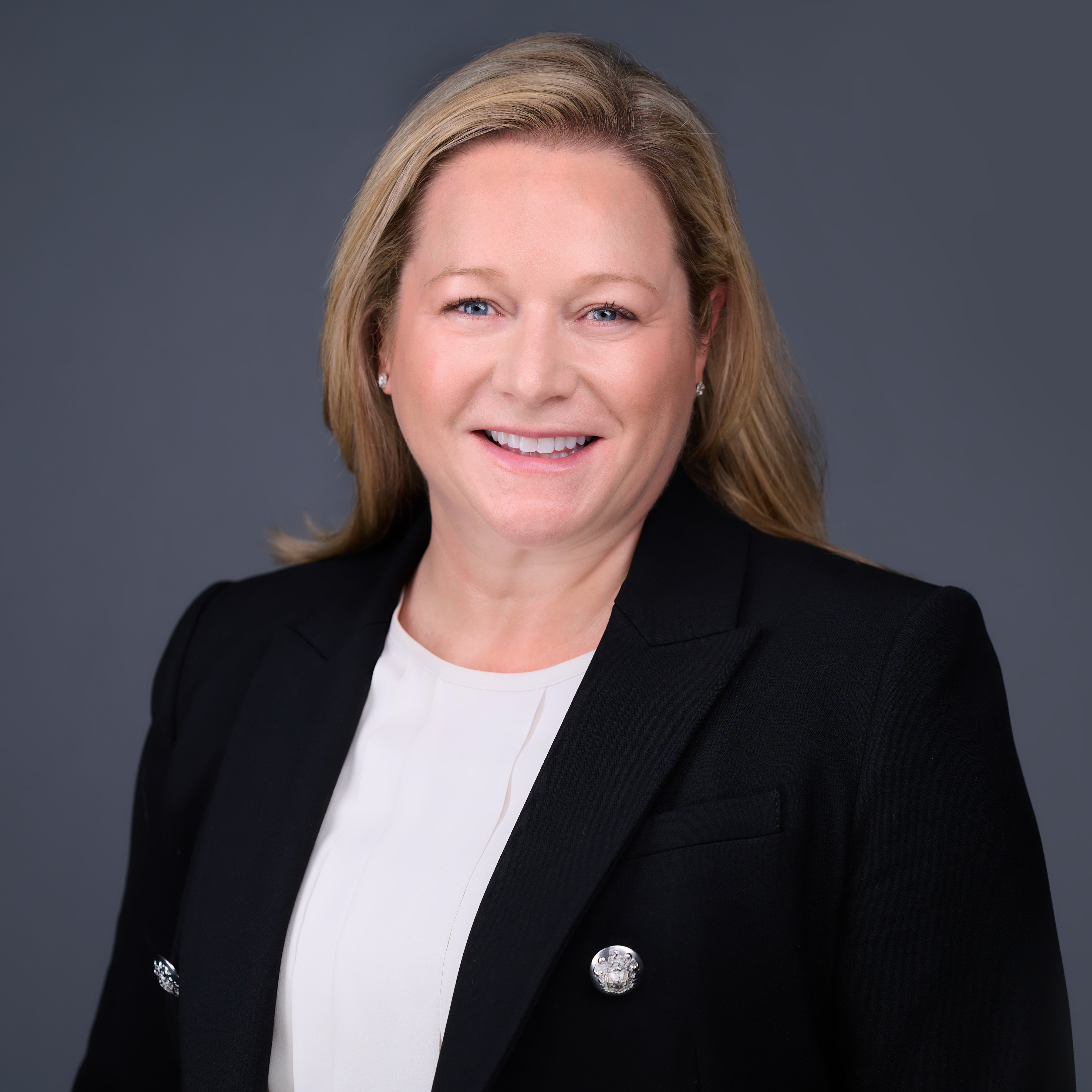 Allison McLeod
Past Chair
BBA 1999
Truist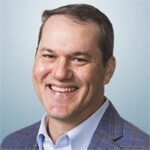 Jason D. Huggins, CLF
Chair
BBA 1995
Capstone Financial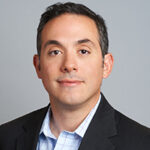 Nick Donkar
Vice Chair
MBA 2005
PwC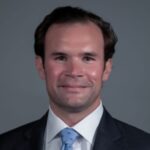 Kevin Andrews
Secretary/Treasurer
BBA 2005
Emory Healthcare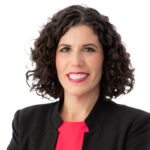 Lori Agee
BBA 2004, MBA 2009
Everest Insurance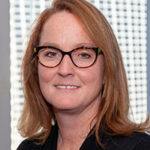 Pam Blackburn
BBA 1990
Deloitte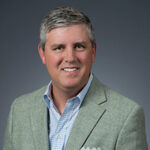 Jay Bowman
BBA 1994
FMI Corporation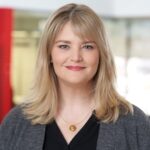 Laura Brown
BBA 1994, MBA 1995
ADP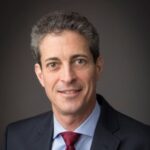 Stuart Brown
BBA 1989, MAcc 1989
INARI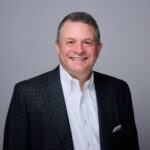 Gordon Burnett
BBA 1991
The Coca-Cola Company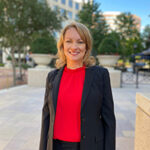 Lynn Cain
ABJ 1988, MBA 1990
Amazon Web Services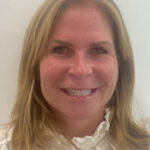 Margaret Chambers
AB 1991
The Lighting Chambers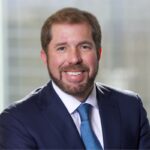 Josh Champion
BBA 2006
The Carroll Organization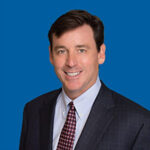 Read Davis
BBA 1987
McGriff, Seibels & Williams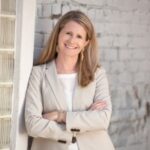 Katie Dubnik
BBA 2003
Forum Communications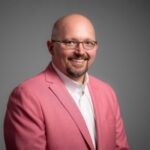 Lee Duncan
BBA 2003
Alliance Group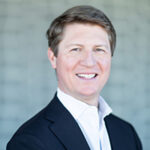 Sam Dunlap
AB 2001
Angel Oak Capital Advisors, LLC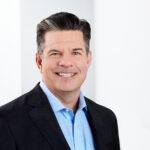 Ryan Elwart
BBA 1995
Georgia Pacific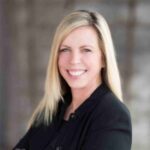 Nancy Furr
BBA 1993
Ted's Montana Grill
Brandon Gardner
BBA 2003, MBA 2010
PNC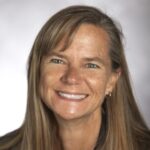 Joanna Green
BBA 1989, MBA 1990
Emory University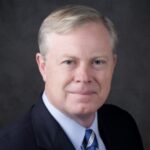 Chip Hackett
BBA 1988, MBA 1992
Mammoth Holdings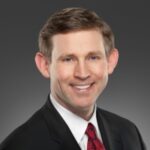 Ben Haislip
BBA 2000
WestRock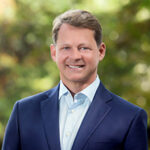 Phillip Hight
BBA 1996
Hight Knox Properties, LLC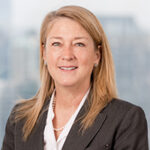 Holly Hill
BBA 1985, JD 1988
Norfolk Southern Corp.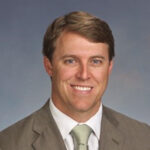 Jaime Russell Hockin
MBA 2005
Georgia Power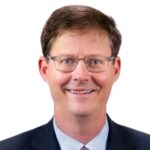 Charles Hoke
BBA 1993
CIBC Atlantic Trust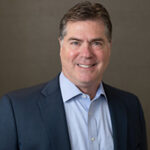 Sidney G. Jones
BBA 1986
Genuine Parts Company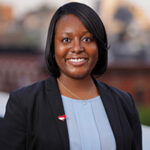 Chloe Kelley
BBA 2006
PIMCO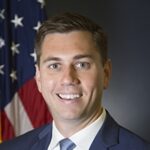 Will Keyes
BBA 2010, BS 2010, MA 2010, JD 2013
U.S. Department of Justice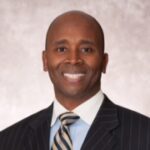 Alvin Leaks
BBA 1991
Transamerica Agency Network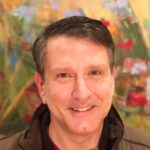 David Lerner
BBA 1990
Ascent CPA Group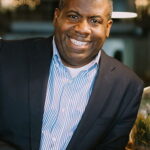 Derrick Lewis
BBA 2004
Raymond James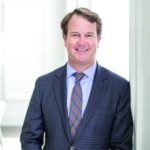 Matt Lovein
BBA 1995, MBA 2000
Ironwood Insurance Services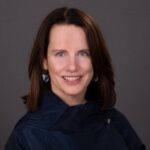 Maripat McCune
BBA 1987
CSI Leasing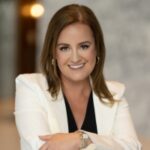 Mary Richardson McDaniel
BBA 2004
Goldman Sachs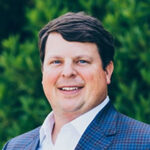 Bartley Miller
BBA 2006
Sterling Seacrest Pritchard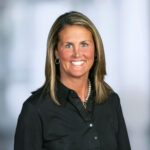 Cristy Nine
BBA 1994
Savills North America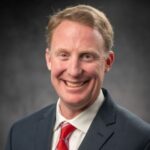 Brian Nixon
BBA 1999
The Coca-Cola Company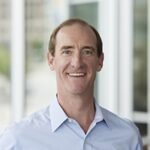 Allen Oakley
BBA 2001
Charles Aris
Jonathan Oppenheim
BBA 1987
Willis Towers Watson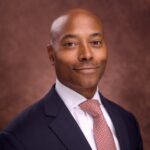 Bryant Owens
MBA 1994
Wells Fargo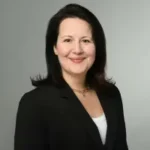 Kathleen Phelps
BBA 2006
Argos USA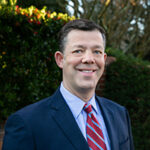 Carter Posner
BBA 1996
EY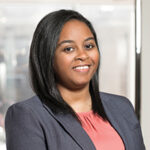 Heather Ripley
BBA 2006, MAcc 2006
Alston & Bird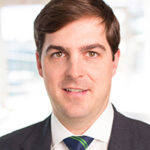 John William Rooker
BBA 2002
Rooker Co.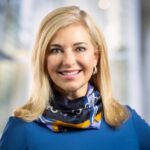 Mary Elizabeth Sadd
BBA 1987
Modern Executive Solutions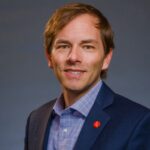 Scott Self
BBA 1994
Delek US Holdings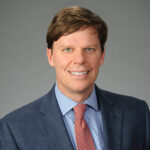 Scotto Seydel
BBA 1994
The Seydel Companies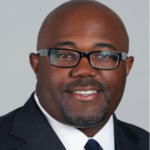 Courtney Showell
MBA 2007
PwC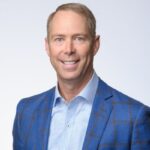 Pat Stevens
BBA 1998
Truist Securities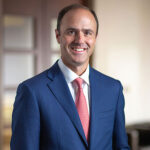 Gardiner Thompson
BBA 1998, JD 2001
Batson-Cook Development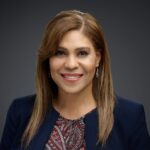 Angela Tolliver
BBA 1992, MBA 2014
Johnson & Johnson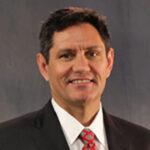 G. Grant Tribble
BBA 1985, MBA 2001, MPH 2010
Benson's Inc.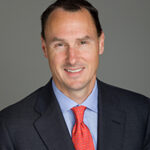 Bradford Turner
BBA 1995
Newell Brands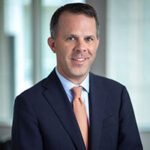 Andy Vance
BBA 1999
Norvare Group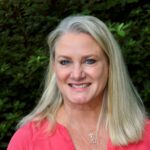 Sara Ann Shealy-Vaughan
BBA 1990, JD 1996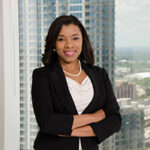 Dasha Walker
BBA 2000, MAcc 2001
KPMG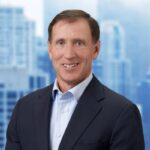 Charles A. Watson
MBA 1994
William Blair & Company, LLC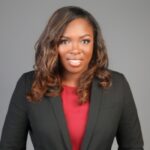 Tamieka Weeks
AB 2002
Southwire
Emeritus Members
Eddie Ausband McDonough, GA
James Barge Malibu, CA
Ben Barkley Atlanta, GA
Addison Barksdale Charlotte, NC
Brantley Barrow Atlanta, GA
W. Craig Barrs Atlanta, GA
R. Michael Barry, Jr. Atlanta, GA
Ruth A. Bartlett Hilton Head Island, SC
Lisa Blanco Atlanta, GA
Charles D. Beard Atlanta, GA
Danette Beck New Rochelle, NY
Brian Beckwith Atlanta, GA
Joe E. Beverly Thomasville, GA
Kim Beynon New York, NY
Todd A. Bitzer Johns Creek, GA
David Blanchard Columbus, GA
Diane Bloodworth Atlanta, GA
John D. Boardman Augusta, GA *
Kirk J. Bradley Chapel Hill, NC
Laura Evelyn Brightwell​ Atlanta, GA
Michael Browder Franklin, TN
Christopher W. Brown Arlington, VA
Louis J. Brown Marietta, GA
Blake Bruce Atlanta, GA
Kathryn G. Buffington Snellville, GA
R. Alan Bullock Atlanta, GA
David Burch St. Simons Island, GA
Travis Butler Athens, GA
Margaret Caldwell, Atlanta, GA
Elizabeth W. Camp Atlanta, GA
Bonnie Carlson Atlanta, GA
C. Ron Cheeley Amelia Island, GA
Stacy Chick Atlanta, GA
Matt Clark Mableton, GA
Alisa Cleek Marietta, GA
Will Colley Atlanta, GA
Cecil Cooke Athens, GA
Robert Copeland Greensboro, GA
Brian Cossaboom Atlanta, GA
Tom Cotney Atlanta, GA
Richard Courts Atlanta, GA
Patrick Coyne Suwanee, GA
Joe Cronk St. Simons, GA
Kappy deButts Atlanta, GA
Zack Deming, Atlanta, GA
Steve Denton Duluth, GA
Darren DeVore Marietta, GA
Patrick Dodson Atlanta, GA
Richard D. Doherty Leslie, GA
J. Tillman Douglas, Jr. Atlanta, GA
Michael Drayer Atlanta, GA
Susan McWhorter Driscoll Fitzgerald, GA
Robert Dumas Atlanta, GA
Morris C. Estes Alpharetta, GA
Damon M. Evans College Park, MD
Danelle Faust Chicago, IL
Ed Ferguson Athens, GA
Scott Ferguson Louisville, KY
Jacob J. Ferro, Jr. Cumming, GA
Nancy Fischer Washington, DC
Gunby J. Garrard Columbus, GA
John Garrett Charlotte, NC
Andrew L. Ghertner Atlanta, GA
Douglas Matthew Ghertner Nashville, TN
John M. Godfrey Jacksonville, GA
Steve Goodroe Kiawah Island, SC
Joseph D. Greene* Thomson, GA
Joe Hamilton Atlanta, GA
Barbara Hampton Roswell, GA
Travis Hannon Atlanta, GA
Will Herman, Atlanta, GA
Ed Heys Atlanta, GA
Hamilton Holmes Atlanta, GA
Samuel D. Holmes Atlanta, GA
Jason E. Hudson Roswell, GA
Scott Hutchison Atlanta, GA
Logan Ide Atlanta, GA
Mike Ivey Atlanta, GA
Stephen M. Joiner Atlanta, GA
Will Jones Augusta, GA
Roger F. Kahn Linville, NC
Ryan Katz Alexandria, VA
Catherine Knox Augusta, GA
J. Hardman Knox Atlanta, GA
F. Lamar Lewis Athens, GA
Andrew Lipman Atlanta, GA
Luther Lockwood Charlotte, NC
Archie Lowe Atlanta, GA
John L. Ludwig Sea Island, GA
Tony Martin, Savannah, GA
Cliff McCurry Savannah, GA
Scott McGee, Atlanta, GA
Andy McGhee Atlanta, GA
Ted McMullan Atlanta, GA
Timothy W. Murphy Jr., Atlanta, GA
Hollis Dorsey Meidl Franklin, TN
Steve Molinari Ponte Vedra Beach, FL
Tim Murphy
Clarence Vaughan Nalley, IV Atlanta, GA
David G. Newton Griffin, GA *
Howell W. Newton Forsyth, GA
Marlan L. Nichols Kathleen, GA
Frank K. Norton Gainesville, GA *
Allison Karl O'Kelly Ft. Washington, PA
Jay O'Meara III Marietta, GA
John O'Neill Atlanta, GA
Mike Ostergard Marietta, GA
Trey Paris Atlanta, GA
Andrea Tabor Pearson Sea Island, GA
Rachel Perry Atlanta, GA
John R. Phelps Atlanta, GA
Laurence H. Powell Atlanta, GA
L. Phil Reames Atlanta, GA
Greg Rizzo Houston, TX
Cindy Robinett Savannah, GA
Scott Russell Atlanta, GA
Camille Russo Savannah, GA
Brian Satisky Atlanta, GA
Mark Saussy Thomasville, GA
John Schraudenbach Duluth, GA
Abram Serotta Augusta, GA
James Shepherd* Atlanta, GA
John Sheppard Tampa, FL
Ameet Shetty Duluth, GA
Scott Sink Birmingham, AL
Shad Steadman Roanoke, VA
Winburn E. Stewart, Jr. Macon, GA
Deborah Storey Saint Petersburg, FL
Travis Storey Jacksonville, FL
Victor C. Sullivan Albany, GA
Joseph Terrell Atlanta, GA
Brian Thomas Cumming, GA
Kenneth L. Thrasher Atlanta, GA
William E. Underwood, Atlanta, GA
Craig Walker Jacksonville, FL
Larry Warnock Warner Robins, GA
Larry Webb* Athens, GA
Steven E. Weinstein* Big Canoe, GA
Nancy Whatley Atlanta, GA
Lowell W. White Eatonton, GA
Buck Wiley Atlanta, GA
Cleveland R. Willcoxon* Atlanta, GA
Vicki Williams New York, NY
Note: * denotes deceased member