For over 35 years, the MIS Advisory Board has been the primary point of contact between industry and the Department of MIS. It helps ensure that the MIS curriculum meets the needs of employers, supports cutting-edge research, provides speakers for classes, funds scholarships for outstanding MIS students, and more. It is an invaluable resource for the MIS program at the Terry College of Business.
Members bring a diverse spectrum of expertise to the board, which provides a broad perspective on new initiatives. For example, current membership includes CIOs, partners in consulting firms, recent graduates, and current student representatives. Companies that heavily recruit UGA MIS students are often corporate members. People who have a strong affinity with Georgia's MIS program hold individual memberships.
The Fall MIS Advisory Board meeting will be held October 20, 2023 in Atlanta from 11:30-2:30. Registration details will be provided this fall.
Corporate Members
Membership Information
There are three levels of board membership (e.g., individual, corporate RED level, and corporate BLACK level).The individual membership is targeted to those who want to maintain a personal relationship with the department, maybe via guest speaking opportunities and/or attendance to our spring advisory board meeting in Athens. The RED level will be of interest to organizations that want to maintain a close relationship with the MIS program. As to the BLACK membership, it is for those corporations that want to foster even greater collaboration with our department.
Scholarships
Scholarships, in the amount of $500, are generously offered to our best MIS students. These scholarships are typically awarded during our spring Advisory Board meeting. At this event, scholarship recipients and scholarship sponsors are recognized.
Below are the individuals, companies, and endowments that provided scholarships in 2023.
Ad Victoriam Solutions
Bob Bostrom Scholarship Fund
Terri Chase
Tim Davis
Deloitte
Chris Draper
Michael Easley
EY
Jay Ferro
Craig Fleisher
Steve Follin
Randy Geoghagen
Scot Goodman
Patrick Gresham
Mark Huber and Denise Spangler
Johnson Lambert
KPMG
Mark Mahoney
NCR
Protiviti
PwC
Bill Rajczk
Eric Rivard
John Rossiter
Tim Siegler
State Farm
Bob Trotter
Verizon Foundation
Hugh Watson
Hugh Watson Endowment
Board Members
Ennor Armah, Advictoriam Solutions
Adam Ames, PwC
Claire Amos, Johnson Lambert
Jasmeet Anand, Gartner
Chris Aramburu, Fastpath
Mukesh Arora, ISACA
Dustin Baker, GE
Marc Balizar, BlackRock
Shaun Bank, ImagineX Consulting
Rob Bearden, Cloudera
Greg Bell, KPMG
Dustin Bennett, The Home Depot
Tyler Bennett, Aflac
Tyler Blouse, Milliken
Angie Brown, The Home Depot
Haley Brown, PwC
Marc Buckman, ServiceNow
John Cahill, Protiviti
Kevin Campbell, PwC
Cris Carreon, AttackIQ
Terri Kellum Chase, Verizon
Dennis Cobb, SRNS
Brian Cossaboom, IBM
Brett Croker, PwC
Kim Curley, NTT DATA Services
Benjamin Daniel, CHEP
Jaime Davenport, Salesforce
Tim Davis, Amazon Web Services
Chris Draper, ETS
Roger Dunkin, Riskonnect
Michael Easley, American Senior Communities
Mark Eclavea, Wells Fargo
Steve Edwards, Goldman Sachs
Chaz Fails, Deloitte
Stephanie Farraro, Collaborative Solutions
Eric Fender, Truist
Jay Ferro, ERT
Craig Fleisher, Aurora WDC
Steve Follin
Chris Fraser, Ad Victoriam Solutions
Rachel Gaston, Protiviti
Randy Geoghagan
Mark German, KPMG
Rob Goldberg, Deloitte
Karl Goodhew, BurgerFi
Scot Goodman, Goldman Sachs
Regina Guinn, Datum Software
Tiffany Greenway, Chick-fil-A
Micah Gremillion, EY
Patrick Gresham, Chick-fil-A
Jason Gulick, AT&T
Jonathan Hanak, EY
Joey Harris, Codesmith
Jan Hayslip, Cloudera
Jon Higbie, DataPrime
John Holm, CGI
Sarah Jordan, Protiviti
Janak Joshi
Patrick Janda, Grant Thornton
Russ Johnson, Piedmont Hospitals
Veneetia Johnson, Delta Air Lines
Jeff Jones, Ad Victoriam Solutions
Chris Konecny, KPMG
Angela Korol, Grant Thornton
Jeffrey Krohn, SRNS
Louis Leclerc, AWS
Thomas Lafayette, AttackIQ
Jason Lannen, TurnKey Compliance
Garrett Leffelman, Aprio LLP
Peter Lester, PwC
Temisan Leonis, EY
Mark Mahoney, Jackrabbit Technologies
Chris Manning, Protiviti
Jennifer Mak, Cox Communications
John Marzullo, UPS
Darryl D. McDonald
Matt McGivern, Protiviti
David Merry, IBM
MelisaNewsome, NCR
Phillip Miles, CGI
Jeff Miller, EY
Kim Mobley, Johnson Lambert
John Monarchik, Goldman Sachs
Andrew Nyham, KPMG
Ken Odum, Microsoft
HaQuasha Pendarvis
Rachel Phipps, Chick-fil-A
Raymond Phillips, Daugherty Business Solutions
Son Pham, Cox Communications
Katie Player, SRNS
Jon Powell, Moore Colson
Azi Quinn, Truist
Juliana Rafla, Protiviti
Bill Rajczak, Mitre Corporation
Devin Ramo, ImagineX Consulting
Eric Rivard, Cerulium Corporation
Boris Rusafov, Dubai Holding
Chris Sanders, Charles Schwab
Kudva Santosh, GE
Christie Sauermann, The Home Depot
Tim Seigler, BDO
Andrew Sexton, The Home Depot
Nabeel Shah, Goldman Sachs
Will Shuman, Protiviti
Kevin Solchenberger, BCS
Daniel Spartlen, Truist
Dan Stephenson, Truist
Lauren Stone, Credera
Edward Sun, AWS
Rachel Thacker
Ed Thomas, Deloitte
Balaram Tidhi, Artera
Michael Tripoli, SS&C Blue Prism
Bob Trotter, Gartner and UGA
Gabrielle Mancusi-Ungaro, PwC
Brian Valeyko, NCR
William VanCuren, NCR
Johnny Walston, Aflac
Tyler Williamson, KPMG
Thomas Wilson, Southern Company
Jeff Wood, Elevate Strategy Consulting
Barney Young, NTT DATA Services
Advisory Board Student Representatives
Board Requirements
As student representatives on the board, we:
Work directly with Hugh Watson, our board's director, assisting in a variety of Board-related tasks. Student Board members have one or more projects they are responsible for.
Have a direct impact on the MIS program, interacting with Terry MIS faculty and having the opportunity to share your unique perspective and voice peer concerns.
Reap the benefits of developing both IT and business skills as you help advance the Board, generating new memberships, shaping strategy, and managing communications.
Receive a one-year personal membership to the board after you graduate. This allows you to continue networking with industry professionals and gain access to industry thought leaders
Board Responsibilities
These are some of the responsibilities that you could be involved in. Not all activities are performed every semester — a few projects at a time will be emphasized on the basis of personal interest and aptitude.
Assist with the MIS Advisory Board meetings

Pre-meeting: agenda setting and dissemination (standard information emails), RSVP confirmation, name tags, and event coordination
During meeting: take notes, take pictures, and act as a host, greeting guests and assisting the event coordinator while representing the MIS program
Post-meeting: compile and organize notes into an easy to read document, post pictures on website and debrief to discuss possible changes

Facilitate valuable discussions between students and faculty regarding what students are looking for from MIS classes and what they need to know to bridge the gap between the classroom and the boardroom
Develop ideas to help forward the mission of the UGA-MIS Industry Advisory Board (e.g., additional advantages to being a corporate member, ways to get appropriate students to the attention of corporate members, ways to get more companies interested in our students, ways to get more students into MIS)
Develop proposals for faculty to enhance the MIS program, based on suggestions raised in board meetings from both the business community and faculty
Conduct formal surveys highlighting fellow student's feedback on certain concepts and/or implementation of new programs
Student Representatives
Maddy Andersson, BBA, 2023
Katherine (Lily) Athey, BBA, 2024
Spencer Borrego, BBA, 2023
Andi Brock, BBA, 2022; MSBA, 2023
Matt Clarke, BBA 2023; MSBA 2024
Taylor Gray, BBA, 2023
Bryson Hawkins, BBA, 2024
Madison Lindberg, BBA, 2025
Taylor Miller, BBA 2024
Laura Neely, BBA, 2024
Ashley Parker, BBA, 2025
Pratham Patel, BBA, 2024
Rohan Patel, BBA, 2023
Shivani Patel, BBA, 2024
Joseph Perticone, BBA, 2023
Daniel Saul, BBA, 2022; MSBA, 2023
Madeline Sherrick, BBA, 2024
Ava Siegel, BBA, 2024
Owen Swonger, BBA, 2024
Mary Grace Tippett, BBA, 2024
Sophie Tucker, BBA, 2023
Feedback
Your opinion matters to us. If there's anything the Advisory Board can improve on, let us know and we'll be in touch.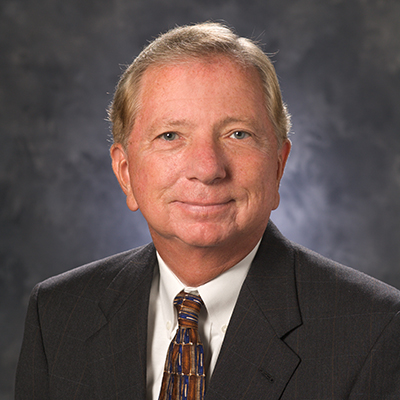 Professor

,

Department of Management Information Systems
Meeting Minutes