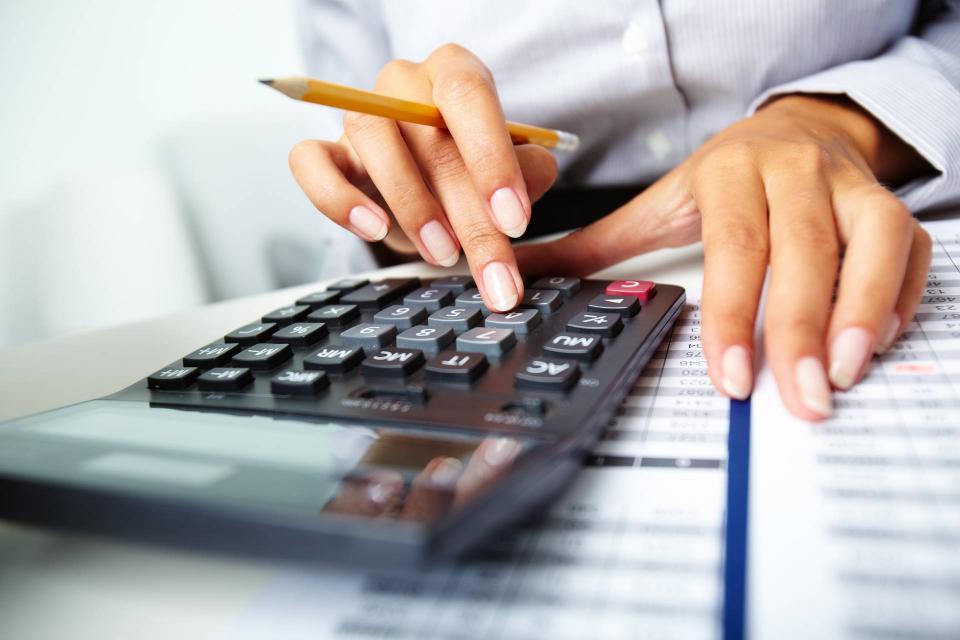 A fundamental understanding of finance by leaders ensures that all areas of the business are thoughtfully considered when evaluating and implementing strategic changes.
In University of Georgia's online Fundamentals of Finance program, you'll learn the basic concepts and analytical tools of finance in the corporate finance and investment arenas.
Upon completion of the course, participants will receive a Fundamentals of Finance Certificate from University of Georgia's Terry College of Business.
Who Will Benefit
Managers and leaders responsible for managing costs, margins, revenue, or efficiency as well as accounting and finance professionals.
Takeaways
Reformulate financial statements to facilitate accurate and decision making analyses
Learn time value of money, and the importance of receiving it sooner to accrue interest
Understand whether long term investments are worth funding
Value companies, businesses, and investment projects
Evaluate and manage business risks
Online Format
Once registered for Fundamentals of Finance, participants will have access to the course from the scheduled start date for three consecutive months. Participants work at their own pace, and may choose to complete the course well before the three months expires or work through the class and return to any module at their own pace throughout three months. Upon completion of the class, participants will be awarded a Fundamentals of Finance Certificate from the Terry College of Business, University of Georgia.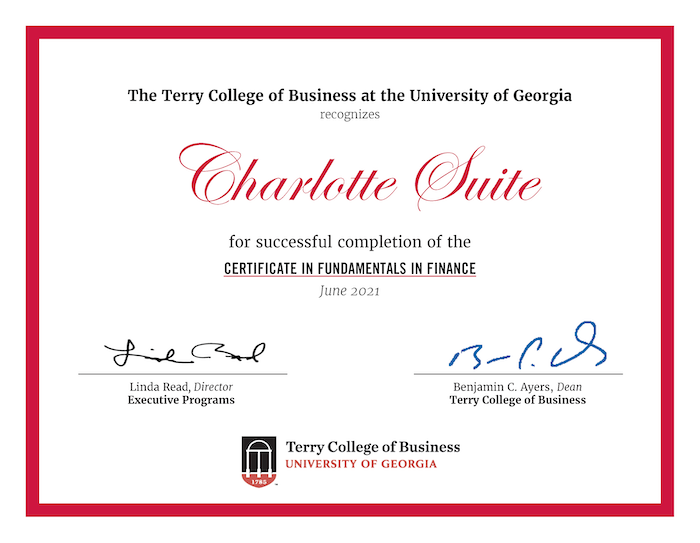 Program Information
Date:
February 5 – May 10, 2024
Program Structure:
This program is online.
Cost:
$950
Location:
Online Course, UGA eLearning Commons
Contact
Faculty