Improve performance and profitability
Trucking Profitability Strategies brings senior trucking professionals together to discuss best practices and emerging trends that can immediately improve performance and profitability and prepare participants for future opportunities and challenges. For 30 years this program has continued to feature leaders in trucking as presenters and panelists.
Program Information
Date: April 21-23, 2024
Cost: $1,195
Location:
The Georgia Center
1197 South Lumpkin Street
Athens, GA 30602-3603
Contact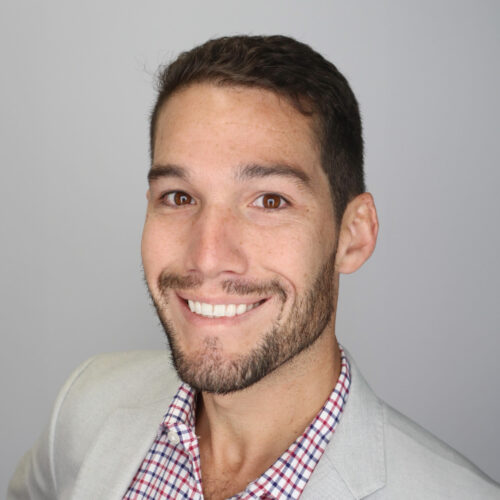 Associate Director of Open Enrollment Programs & Conferences

,

Executive Education
2024 Topics
Managing Risk
Yield & Optimization
Driver Engagement
CFO Roundtable "Hot Topics"
Culture: People, Training, Women In Trucking
Opinions & Advice
"I've attended the Trucking Profitability Strategies conference throughout my career and I continue to come back because it's a place to come together with other folks in the industry. It's a place you can let your guard down, talk about things you have in common, the challenges you face. People are willing to share here, and I think that's the unique difference."

– Derek Leathers, President & CEO
Werner Enterprises, Inc.
Who Will Benefit
Senior trucking professionals or rising trucking professionals. Attendance is restricted to asset-based trucking companies to maximize the learning and networking experience.
Takeaways
Relevant, current knowledge of emerging trends in trucking that will help keep you competitive, knowledgeable, and able to capitalize on opportunities as they arise.
Note: Unlike other programs, no suppliers or vendors attend this conference.
Advisory Board Members
Board Chair
Andy Damkroger, VP-IT Strategy and Ops, Werner Enterprises
Program Chair
Dave Fulawka, Associate Vice President Network Analytics and Development, Bison Transport Inc.
Past Board Chair
Ben Schill, Chief Executive Officer, Paper Transport, Inc.
Board Members
Tim Harrington, Executive Vice President of Sales, Swift Transportation
Whitney Stokes, Vice President Logistics, Big M Transportation
Harman Cheema, President and Chief Executive Officer, Cheema Freightlines, LLC
Gary Short III, Director – Fleet Operations, Go-To Transport, Inc.
Robert "Bob" Lewis, Vice President, Inter-Coastal Trucking
Lee Thigpen, Vice President Pricing, U. S. Xpress, Inc.
Micah Peagler, Vice President of Strategy, Total Transportation of Mississippi
Sponsors