Our Full-Time MBA is a life-changing commitment for you and potentially your family.
You're committing not only to the program but also to the surrounding community for two years. What is life like in Athens, GA? Refreshing, affordable—and never, ever boring.
About Athens
Athens is the ideal Business Environment
Diverse, friendly, and affordable, Athens offers the ideal business environment for a transformative MBA experience.
What is life like in Athens, GA? It's truly a place with something for everyone. As home to the birthplace of public higher education and some of the most famous bands in music – think R.E.M, Widespread Panic, B-52s, and Drive by Truckers – Athens is rich in cultural heritage. The city is an important stop for major band tours and home to great, nationally known venues like the 40-Watt Club and the Georgia Theatre.
It is also a modern city, both progressive and diverse. Here, stately antebellum mansions and magnolia-shaded formal gardens mingle with a vibrant music scene and downtown restaurants, bars, and coffee houses. Combined with the impressive scale of activities and resources of the University of Georgia creates a work hard – play hard environment for our MBA students.
UGA's impact on the Georgia economy is estimated to be about $17.7B annually. The Athens area is also home to more than 100 non-profits, 31 private foundations, and a thriving start-up community that employs 250+ people and generates $250M in revenue annually. Several large corporations also call the Athens area home, including Carrier, Hitachi, Caterpillar, Evo-Shield, and Eaton. All of this creates a rich and diverse learning and employment environment for our students.
Community Events
Athens has a rich and diverse community of artists, musicians, athletes, activists, foodies, bibliophiles, audiophiles – you name it! This means that there is always something to do, whether it is a festival downtown, a charity event supporting a local nonprofit, a tailgate during football season, or a reading at our local independent bookstore, Avid.
There are also small towns outside of Athens that have their own character and charm: downtown Watkinsville, which has more artists per capita than any other city in the state; downtown Monroe and its antique stores; and a little farther away, of course, is Atlanta, home of Margaret Mitchell, author of Gone With the Wind, and Dr. Martin Luther King, Jr. In Athens and across Georgia, you are surrounded by a history as deep and thick as the kudzu lining the highways.
Each year, Athens hosts several festivals downtown: April's Twilight Criterium bike race, Classic City Brewfest, the Boybutante Ball to support Live Forward Athens, and the International Street Festival, The Human Rights Festival in May, AthFest, a 3-day music festival in June, Fourth of July celebrations, Athens Pride Festival in September, the Homecoming Parade, AthHalf Half Marathon and 5K, Halloween's Wild Rumpus Parade, December's Holiday Parade of Lights, and many, many more!
Besides festivals and downtown activities, Athens has more than 2,000 acres parks, 4 dog parks, and places to swim, picnic, and paddle. Athens is a day trip from hiking and wine tasting in the mountains of north Georgia, visiting haunted houses in Savannah, and golfing in Augusta. There really is something for everyone here!
Local Attractions
In Athens, there are many opportunities to enjoy the outdoors as well as cultural events. You can find family-friendly activities like these year round:
Campus Highlights
Enjoy all the benefits of our beautiful campus, from updated facilities to our nationally ranked sports teams.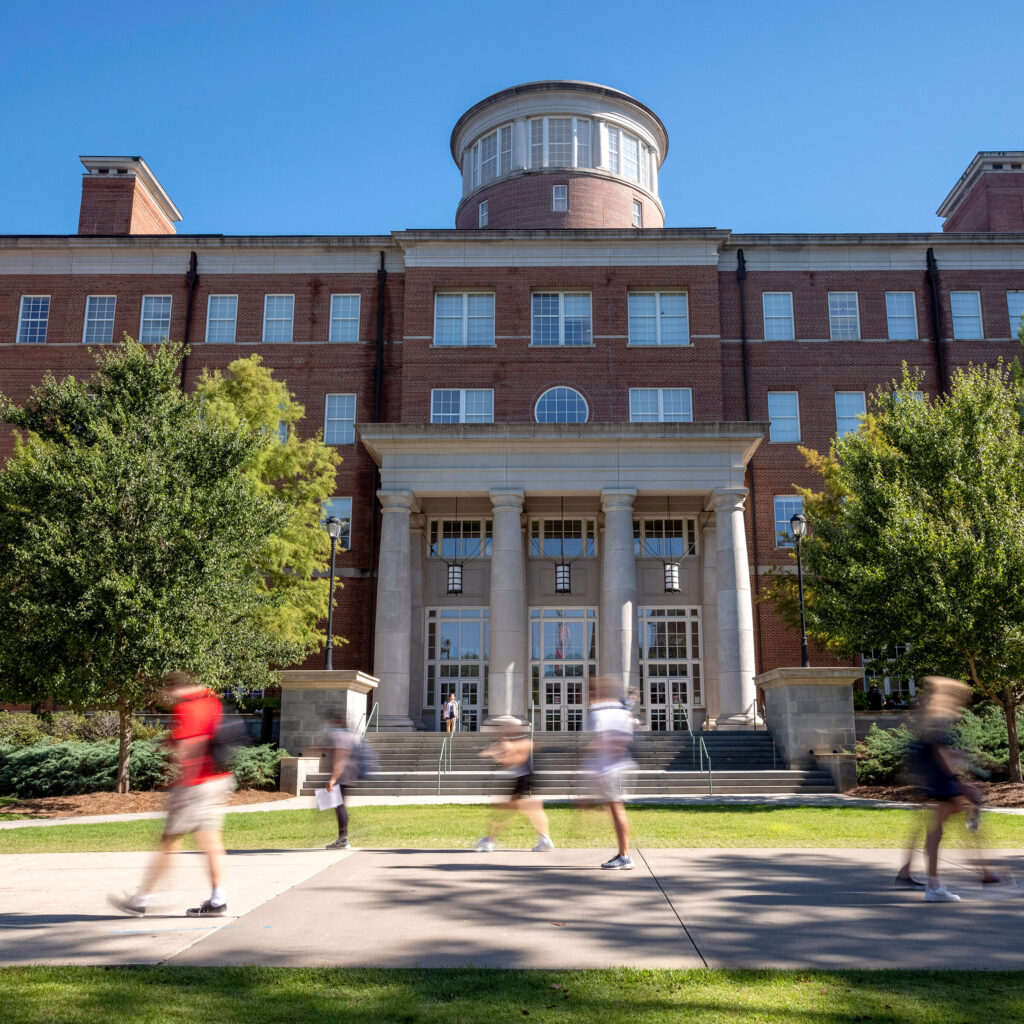 Miller Learning Center
The Miller Learning Center is the favorite study and group meeting space of MBAs. Its 258,000 square feet provide an innovative learning environment, with a unique combination of:
Library and instruction space
Group study rooms and quiet study space
Wireless workstations
Project rooms and learning labs
Presentation and event space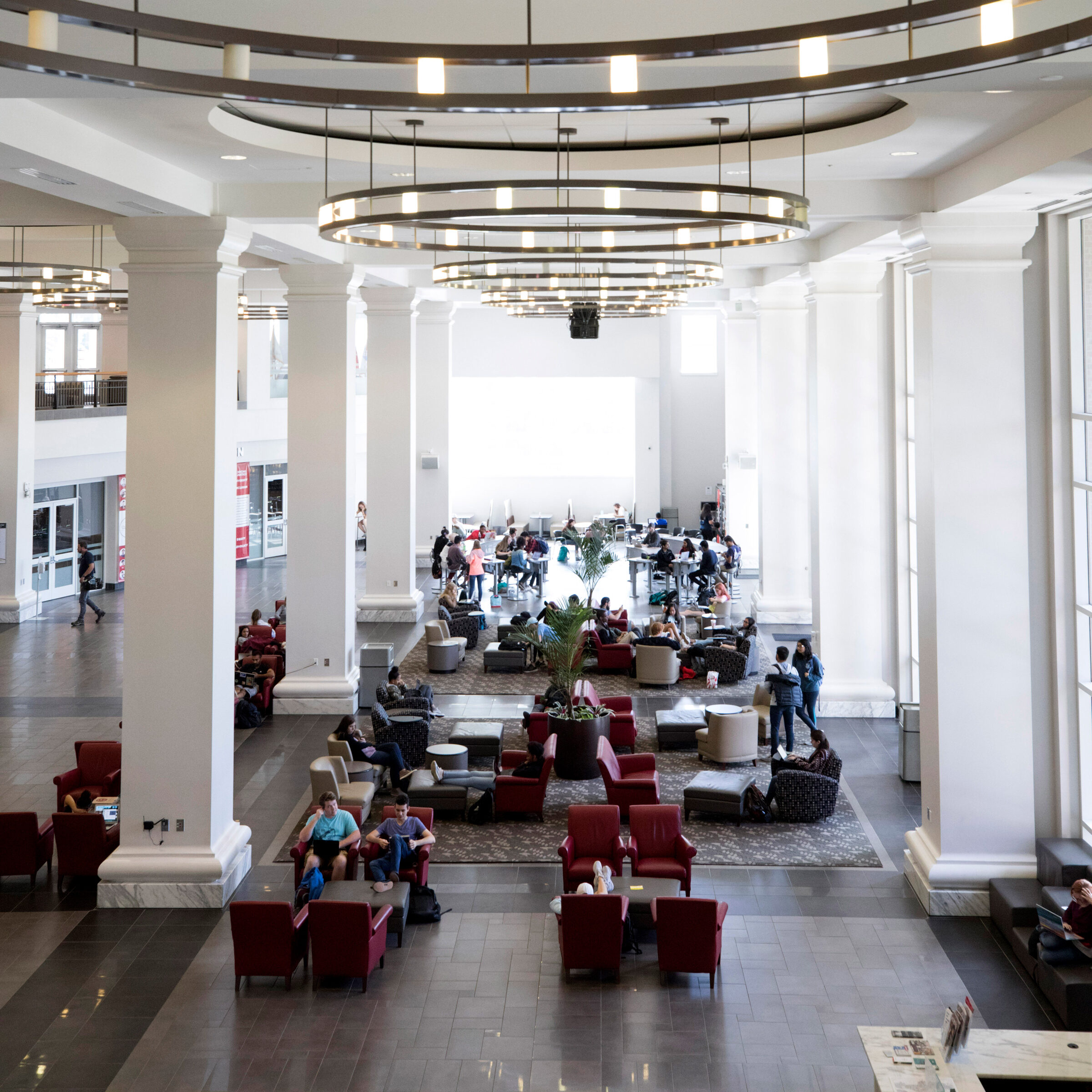 Tate Student Center
The center of activity on the UGA campus, the Tate Center provides a welcoming space for many programs and services, including:
Rehearsal and event rooms for student organizations
A movie theatre and game room
Dining options and space to relax
Student-run radio station WUOG 90.5 FM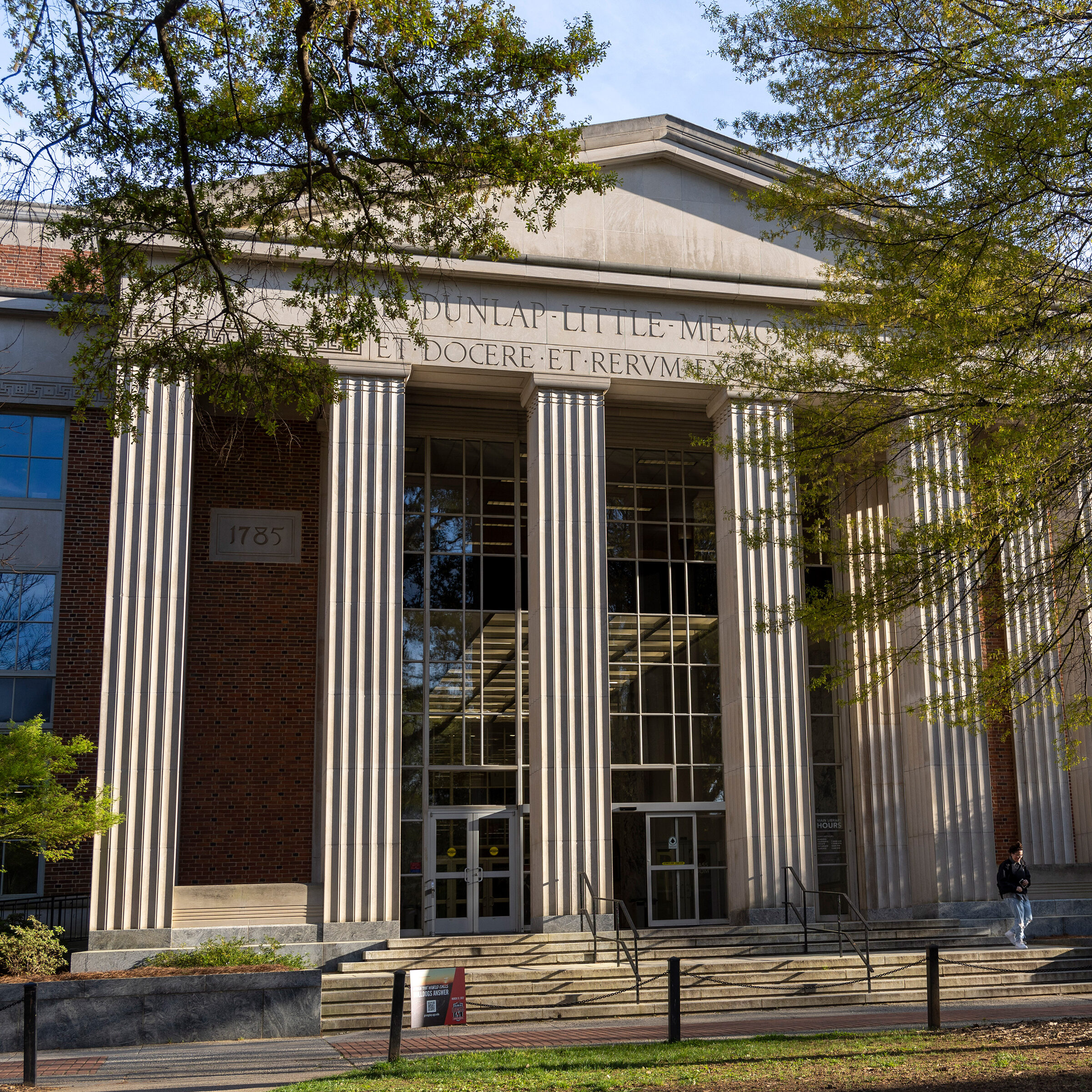 The University Libraries
The University of Georgia has three principal libraries on the Athens campus, with two of those conveniently located within sight of Terry College. Plus, Terry students can take advantage of dedicated librarian hours for assistance with research.
4.1 million volumes
6.5 million microform units
7,000 print journals
Online access to 18,618 electronic full-text journals
400,000 full-text e-books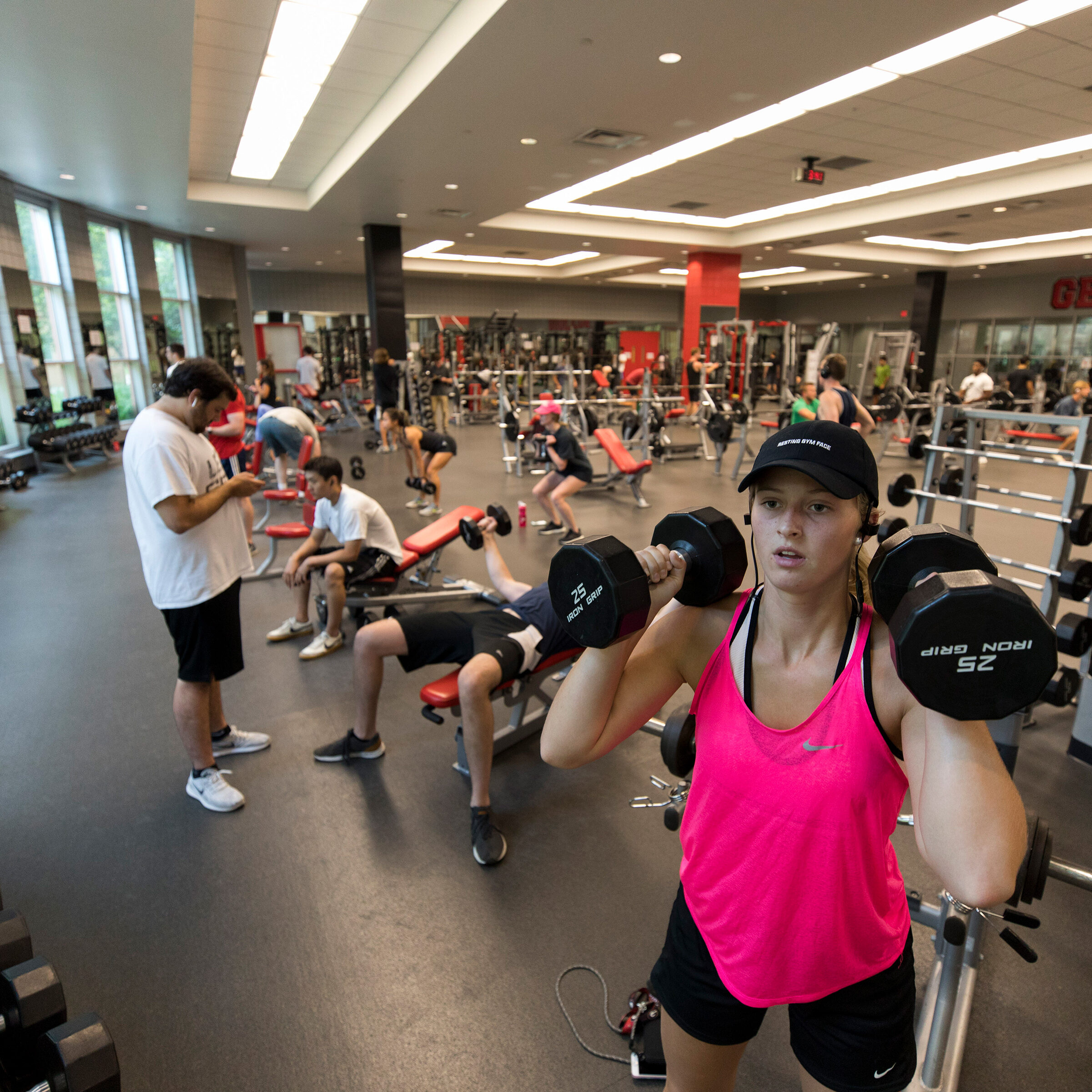 Ramsey Student Physical Activity Center
Many MBAs take advantage of the convenient Ramsey Student Physical Activity Center. The 430,000 square foot center provides many possibilities for activity including:
10,000 square foot strength and conditioning room with more than 200 workout stations, including strength-training and cardio-vascular machines
Classes such as step aerobics, kickboxing, indoor cycling, martial arts, and dance
3 swimming pools
5 gymnasiums and 3 multi-purpose rooms
Climbing wall
10 racquetball courts
1/8 mile track
University and Campus Sports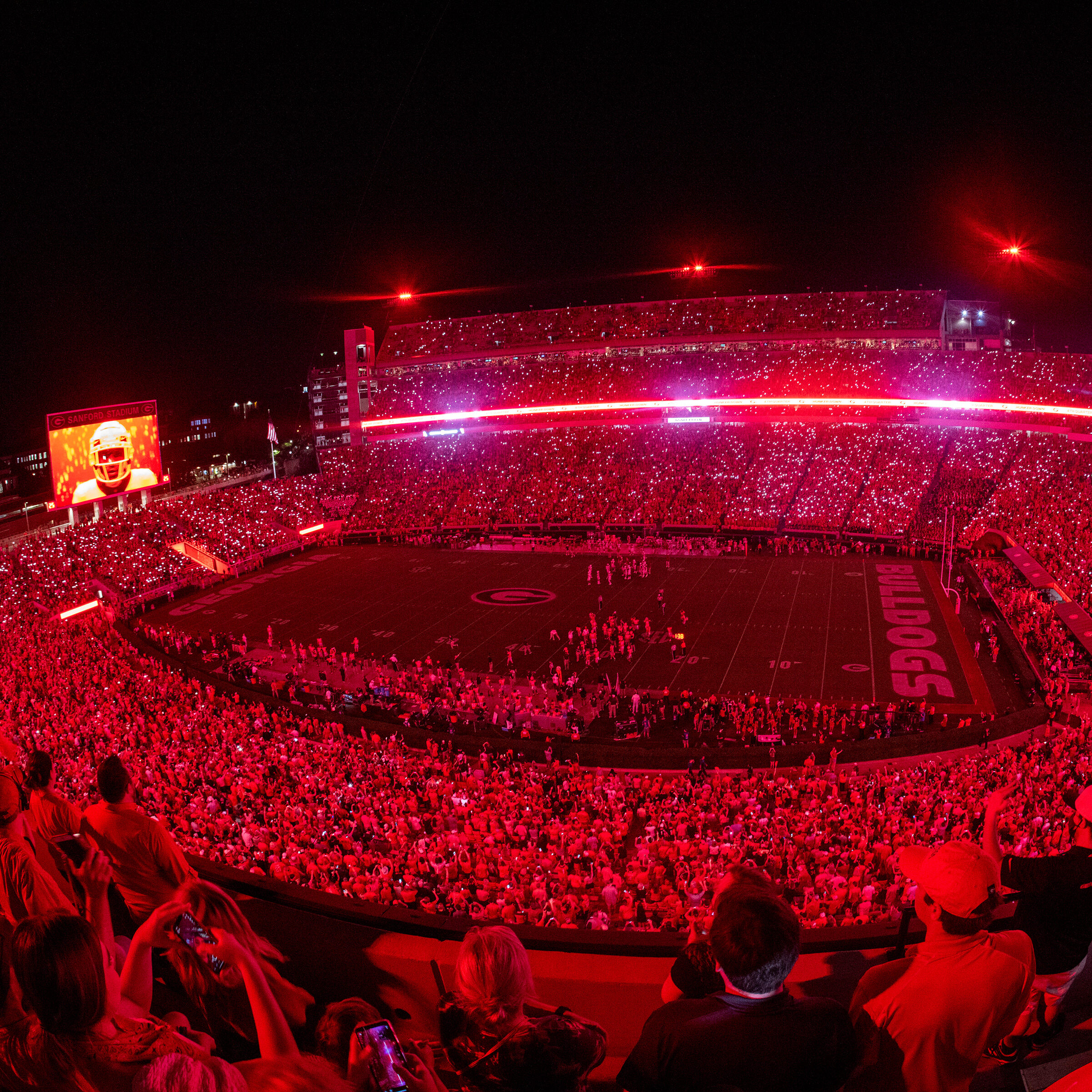 University Athletics
Go Dawgs! Terry students are part of a huge UGA fan base and enjoy athletics from football to gymnastics. Tickets for UGA sporting events are awarded to students through a lottery system. Learn more at Georgiadogs.com.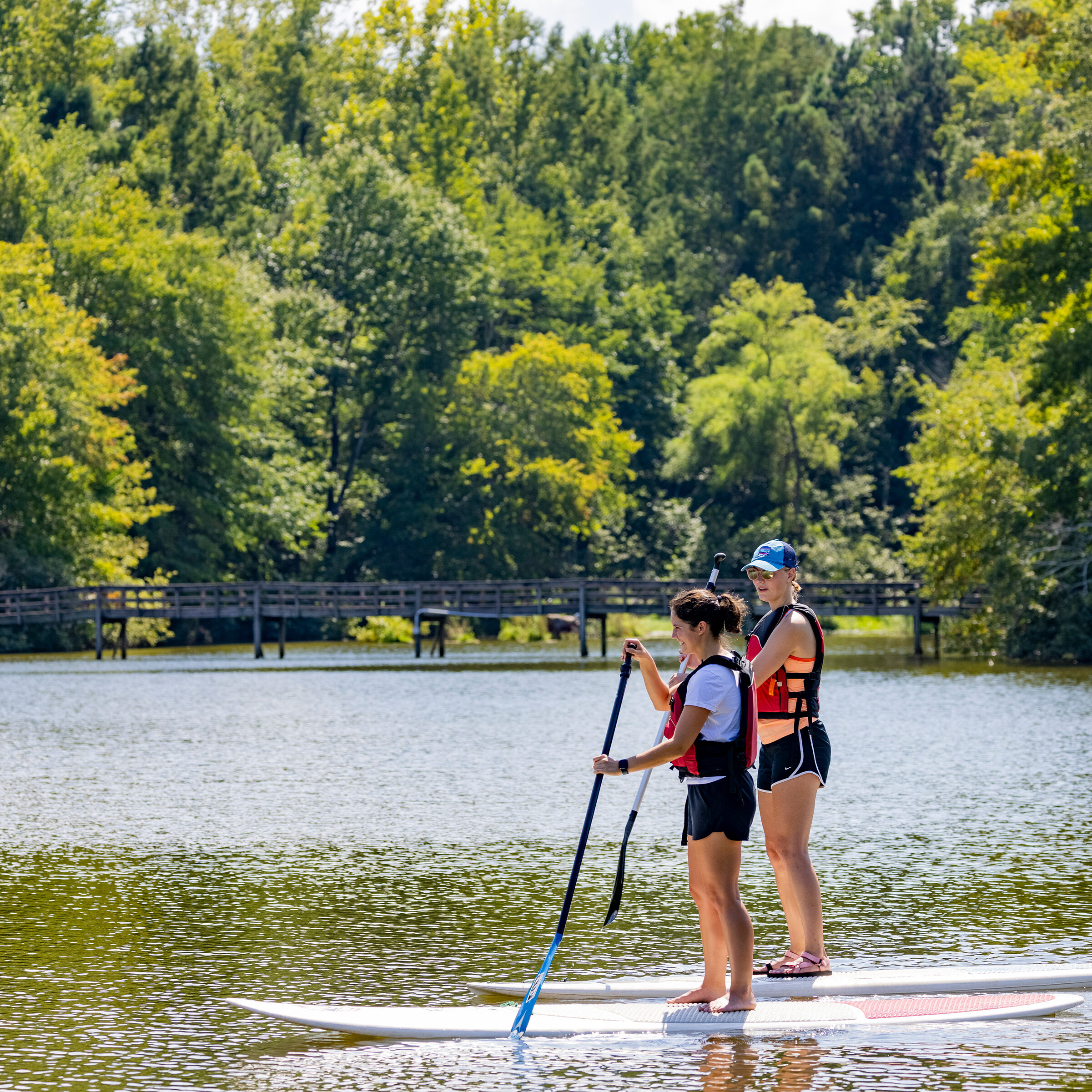 Recreational Sports Complex
Take a break and enjoy the beautiful Georgia scenery at UGA's Recreational Sports Complex. The facilities include:
Playing fields and batting cages
15 tennis courts
Hiking trails and running courses
White-sand beach with canoeing, kayaking and paddleboarding
Beach pavilion and barbecuing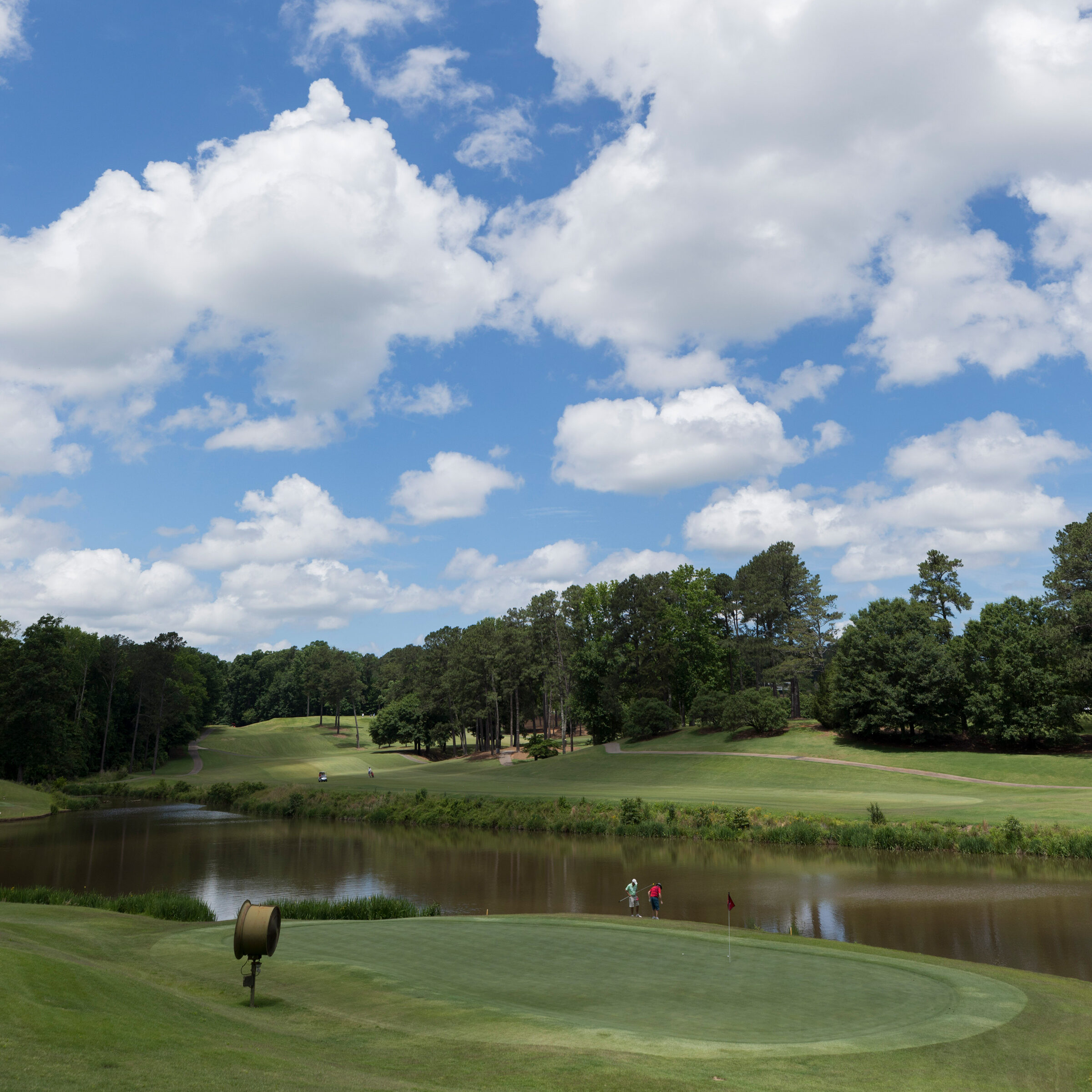 Golf and Intramural Sports
Don't miss our:
18-hole championship golf course available to students at a reduced fee
Intramural sports including football, volleyball, basketball, soccer, softball, golf, dodge ball, floor hockey, badminton, swimming, squash, and tennis
Campus Basics
Student Health Services
The University Health Center offers 24-hour inpatient and outpatient care to eligible students during regular academic sessions, including a travel clinic. Health insurance is also available to students and their dependents through the Health Center office.
Transportation
The UGA campus bus service provides free campus bus service for students, faculty, and staff. The University also has an agreement with Athens Transit Service that allows University students to ride any of the regularly scheduled ATS buses free of charge.
University Housing
UGA graduate students and their families are eligible to live on-campus in three apartment-style communities offered through Family and Graduate Housing. Interested in living on-campus? Space is limited, so you should apply early as possible.
Resources for Families
Athens is a very family-friendly community with numerous events and activities throughout the year as well as great schools and close-knit neighborhoods, such as Boulevard, Normaltown, Five Points, and Pulaski Heights close to downtown.
Schools
The Clarke County School District runs 13 elementary schools, four middle schools, and two high schools. Additionally, there are five private schools in the area. Learn more about Athens-area schools.
Off-Campus Housing
Athens has an eclectic housing market that is both affordable and close in proximity to the University of Georgia campus. Explore off-campus housing options.
Campus and Community Life in Athens