Add Value to Your Military Experience
We understand that your reasons for choosing an MBA program may be different than your civilian counterparts. At Georgia, we are committed to providing military veterans with whatever support they need — from the admissions process to completion of the program.
Learn more about how our Student Veterans Resource Center positions student veterans for success through community and wide-ranging support and advocacy.

Benefits for Veterans
Application Fee Waivers
The Full-Time MBA program considers all active-duty and recently-separated U.S. military personnel for application fee waivers. Applicants may request a waiver by starting an application and following the included instructions.
Test Score Waivers
The Full-Time MBA program considers select applicants for test score waivers. We will evaluate waiver requests on a case-by-case basis for applicants with more than 3 years of relevant and progressive full-time work experience or applicants who are current active duty U.S. Military personnel with more than 2 years of service. In addition, applicants must also meet at least one of the following criteria to qualify:
A strong record of academic performance from an accredited U.S. institution
An advanced degree (Graduate, masters, professional degrees)
Professional certifications with a quantitative focus (CPA, CFA, or other certification)
Strong performance in previous analytical or quantitative coursework
Applicants may request a test waiver by starting an application. Please review the application instructions for more information.
Tuition Waivers
If you are deployed while enrolled in our Full-Time MBA program, your tuition and fees will remain locked at the same rate at which you enrolled and you will be guaranteed a seat in the current class upon your return.
In addition, Active Georgia National Guard, U.S. Military Reservists, and Service members who enroll in an academic program within 12 months of separation from service who are or intend to become Georgia residents may qualify for out-of-state tuition waivers.
The Full-Time MBA also participates in the Yellow Ribbon Program.
Career Transition Support
Veteran and current active duty military candidates receive career counseling and preparation for their transition from the military to the civilian workforce or back to their respective units, with an emphasis on their leadership credentials and operational capabilities.
Funding Information
Yellow Ribbon Program
The Yellow Ribbon Program allows us to make additional funds available to fund tuition and fee expenses that exceed the tuition and fees covered by the Post-9/11 GI Bill. The Georgia MBA Program has allocated funds for two annual scholarships valued at half of the amount of in-state tuition. This amount is matched by the Department of Veterans Affairs to cover the full cost of tuition.
Post-9/11 GI Bill
Veterans who have served on active duty after September 10, 2001 may qualify for tuition and fee benefits, monthly living allowance, and book and supply allowance. Please review the Department of Veterans Affairs website to learn more about eligibility and coverage.
Montgomery GI Bill
Veterans who qualify may get up to 36 months of education benefits, paid monthly. Amounts depend on your length of service, type of education or training program, whether you qualify for a college fund or kicker, and how much you've paid into the $600 Buy-Up program. You usually have 10 years to use your MGIB-AD benefits. This may change depending on your situation. Please visit the Department of Veterans Affairs website to learn more about eligibility criteria.
Graduate Assistantships & Merit Aid
All applications are considered for graduate assistantship and merit aid awards.
Meet our Military Liaison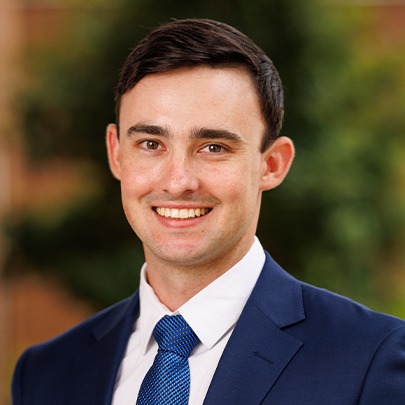 Cameron Gaulker
Class: 2024
Branch: Army
Concentration: Operations Management, Social Innovation, Strategy
Undergraduate Institution: Arizona State University
About: Cameron Gaukler served in the United States Army for three years as a Support Troop Executive Officer and Maintenance Control Officer. He received his Bachelor of Science in Kinesiology and Exercise Science from Arizona State University.
Georgia MBA Military Alumni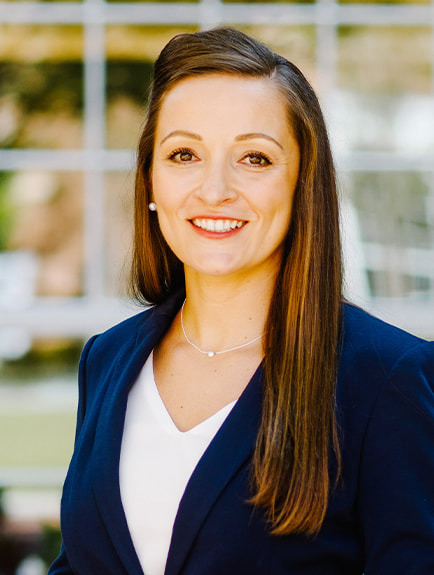 Ania Gardner
Class: 2022
Branch: Army
Concentration: Operations
Undergraduate Institution: Columbus State University
MBA Activities: Georgia MBA Veterans Club, UGA Aviation Club
About: Over the past nine years, I have served in numerous pilot and leadership positions, including pilot in command, company commander, program/course manager, assistant operations manager, and government flight representative. Additionally, I deployed twice to Afghanistan and served a one-year tour in South Korea.
An MBA will enable me to reinforce my leadership proficiency with a solid educational foundation. It also exposes me to multiple business theories/disciplines, identifies ways to meet and exceed organizational bottom line, and better facilitates operational, program, and team successes.
I chose Terry because of its huge alumni network, small class size, and because UGA participates in the Yellow Ribbon Program supporting Veterans and their educational goals.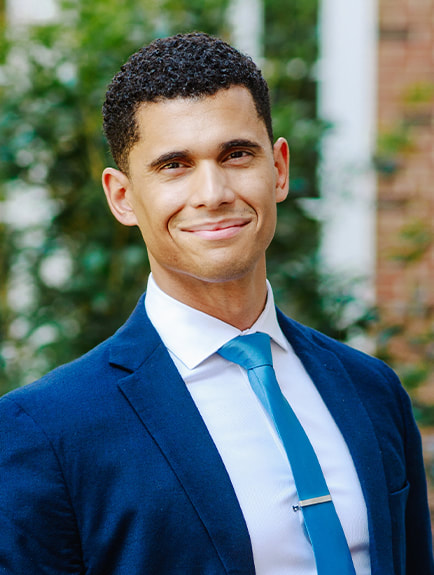 Allan Whitshire
Class: 2022
Branch: Marine Corps
Concentration: Strategy and Business Analytics
Undergraduate Institution: The Citadel
MBA Activities: Georgia MBA Veterans Club, Non-Profit Board Fellows
About: After commissioning from undergrad, I spent nine years in the U.S. Marine Corps, first as an Infantry Platoon Commander and Company Executive Officer, and then as a Special Operations Officer with U.S. Marine Corps Forces Special Operations Command. I deployed to conflict zones in Afghanistan, Yemen, Syria, Iraq, and Lebanon.
As a history major in undergrad, I had the skills to communicate a researched, thoughtful perspective to a broad audience. During my time in the military, I had the opportunity to refine those skills to impact senior-level decision-makers and stakeholders. The hard skills in analytics and strategy execution that an MBA provides will enhance my ability to add value to organizations in the civilian sector.
I chose UGA because the Terry College of Business provides great student-to-instructor ratios that foster a personalized learning environment. Terry is also a fantastic place for Veterans and the college lives up to their reputation for valuing military service.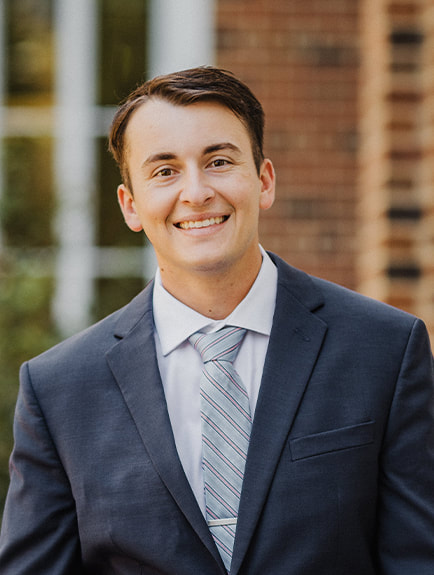 Josh Cushing
Class: 2021
Branch: Navy
Current Employer: Navy Federal Credit Union
About: I spent 4 years on Active Duty with the US Navy as a Gunnersmate and Riverine Crewman with CRS-3, Charlie Company, Special Missions Platoon. An MBA, in my opinion, was the best way to transition industries. Entering the civilian world with no business experience, I felt that getting an MBA would give me the skills and network to be a competitive candidate for corporate jobs. I applied to UGA because I knew they had a track record of success and were very military friendly. Once I stepped foot on campus and met the faculty and staff I knew that this was the place for me. I felt that Terry and the MBA program could set me up for success, and I was right.
Is the Full-Time MBA Program right for you?
Learn more about:
Resources for Veterans