The UGA Idea Accelerator Program, sponsored by UGA's Entrepreneurship Program and ATDC, takes place twice each fall and spring semester. There are two, four-week "business boot camp" sessions that prepare students for the next step in their business development. After participating in the Idea Accelerator student entrepreneurs are eligible to take the next step with the UGA Entrepreneurship Build Test Accelerator.
Interested in the Idea Accelerator? Applications for Fall 2023 Cohort II are open.
Fall 2023 Cohort I
Meetings
Mondays from September 18 – October 9, 2023
Demo Day
Wednesday, October 11 at 5:30 p.m. in Studio 225
Fall 2023 Cohort II
Meetings
Mondays from October 30 – November 13, 2023
*1st meeting will be Tuesday, October 24th
Demo Day
Wednesday, November 15 at 5:30 p.m. in Studio 225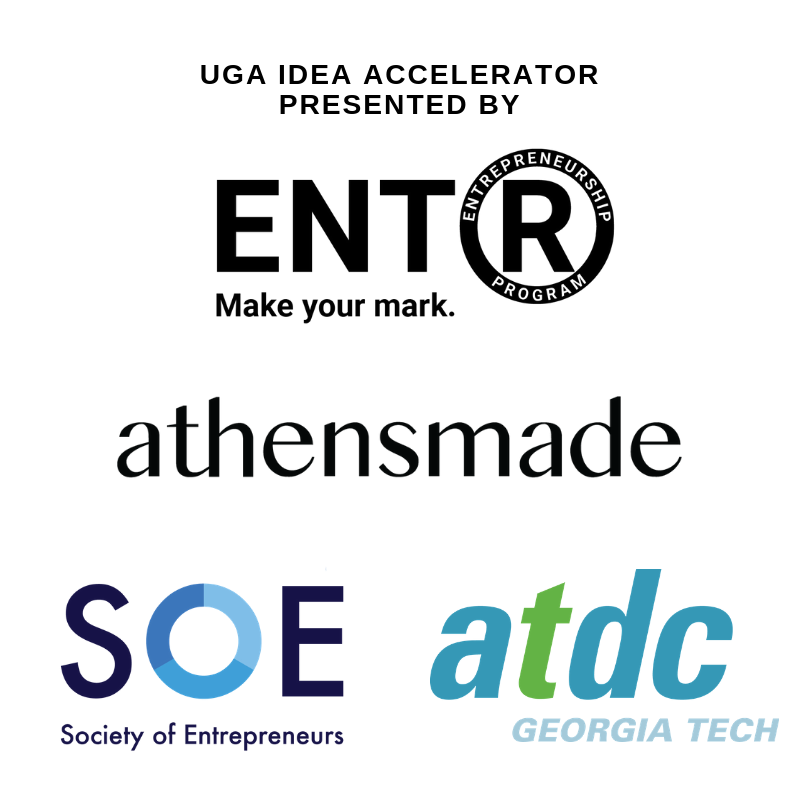 About the Accelerator
Students with an idea or who are ready to start/expand their business are encouraged to apply to the UGA Idea Accelerator Program. The program provides students with access to a board of experienced, successful entrepreneurs, advisors, and investors who mentor student entrepreneurs. Focus areas are customer discovery, strategic planning, recognizing times to pivot, generating revenue, and developing key contacts.
Participants receive honest, unfiltered advice and feedback, help with critical business decisions, and lasting results for their business. Students are held accountable to key performance indicators and receive real-world experiences from seasoned mentors and investors. The accepted companies form a cohort to test ideas, discover their customers, develop their model, and compete for a final award of $2,500 per session.
Teams meet once a week for an hour and a half over four weeks. Students are challenged and held accountable for developing their business throughout the UGA Idea Accelerator Program.
The program is broken down into three rounds with teams competing to move on to the next level.
Weeks 1 – 2:

Customer discovery process

Weeks 2 – 3:

Financial literacy

Weeks 3 – 4:

Investor readiness
Those who advance to the final round of the program pitch their business plan to a panel of judges for a $2,500 award.
Recent Idea Accelerator Winners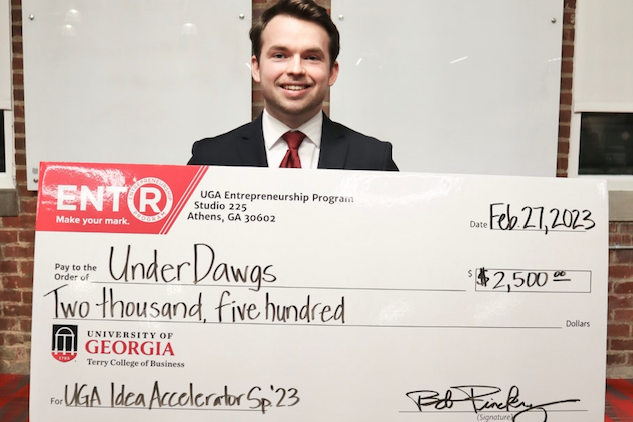 Spring 2023 Cohort I Winner: Congratulations to Christian Dyer, UnderDawgs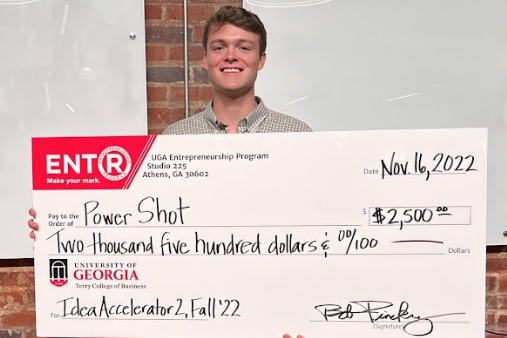 Fall 2022 Cohort II Winner: Congratulations to Charlie Gaddy, PowerShot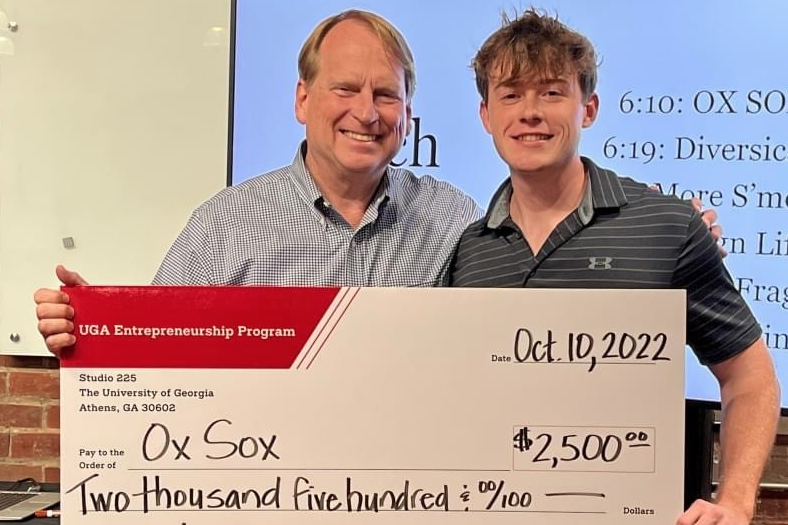 Fall 2022 Cohort I Winner: Congratulations to Matthew Tesvich, Ox Sox