The 2nd Annual UGA Venture Prize Competition!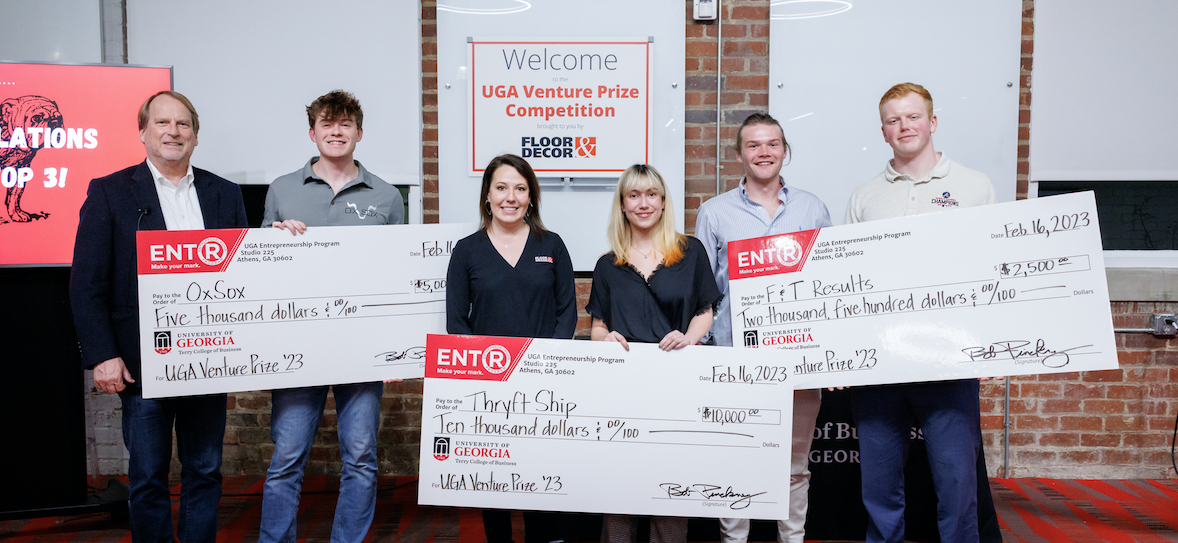 The 2nd annual UGA Venture Prize Competition took place on Thursday, February 16, 2023 at Studio 225 in Athens, Georgia. 14 student entrepreneurs all from the University of Georgia competed for 1st place prize of $10,000, 2nd place prize of $5,000, and 3rd place prize of $2,500.
Thank you to all of our 2023 competitors and to Floor & Decor for sponsoring this competition each year! We look forward to another great competition in 2024!
Teams who apply will submit an application along with a 2-minute pitch video explaining their business, product, or idea.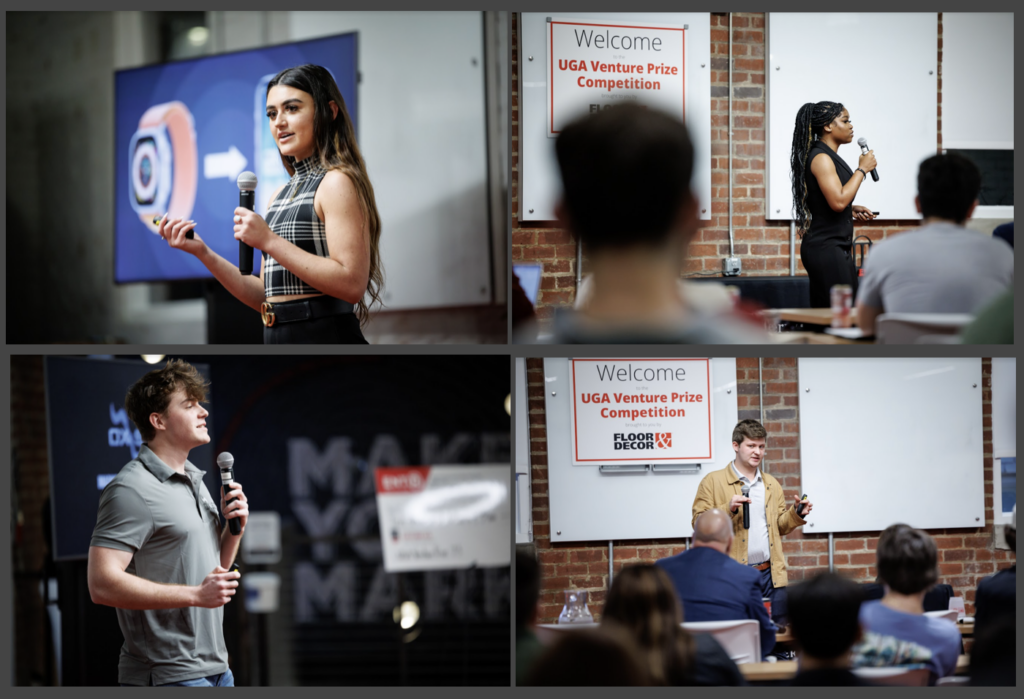 sponsored by

---
Applications will open in 2024!
Deadline to Apply:
Wednesday, February 1, 2023
Finalists announced (if necessary): Wednesday, February 8, 2023
Competition Day:
Thursday, February 16, 2023 in Studio 225 at 5:00pm