About the Competition
Student teams from across the country were invited to compete in the 2023 Collegiate Great Brands Competition on March 22, 2023, in Studio 225 (225 W. Broad St.) at the University of Georgia. They brought their ideas, business and/or product for a chance to win $25,000.
Rules
In order to qualify for the event, student teams must meet the following requirements:
Undergraduate and Graduate students only.
PMBA, EMBA, or PhD team is required to have at least one undergraduate student on the team.
If a member of the team has graduated, they must have graduated within the past three semesters.
Businesses must have less than $2 million in annual sales.
Business must be consumer-focused (business to consumer).
Accommodations
Teams are eligible for a maximum travel stipend of up to $1,500, including hotel accommodations.
2023 Winners
Congratulations to our 1st place winner, Vanessa Sachs (University of Georgia) with SWAKE! Cosmetics for the lifelete!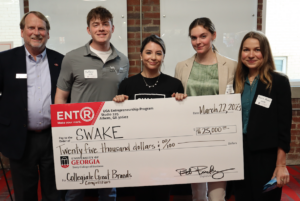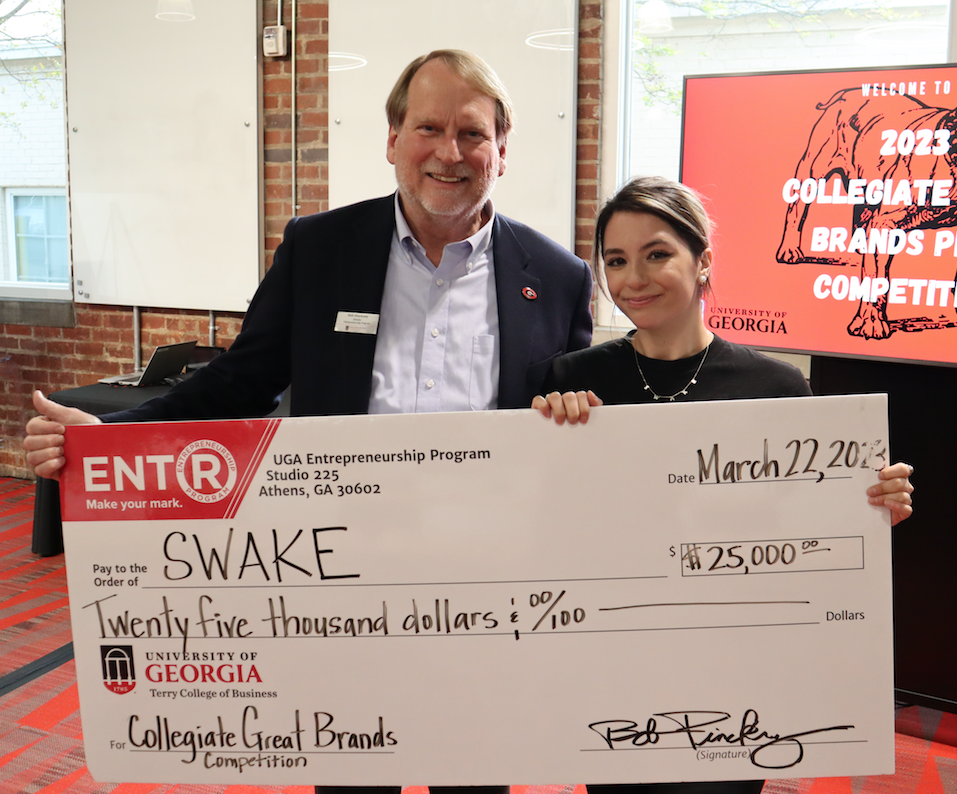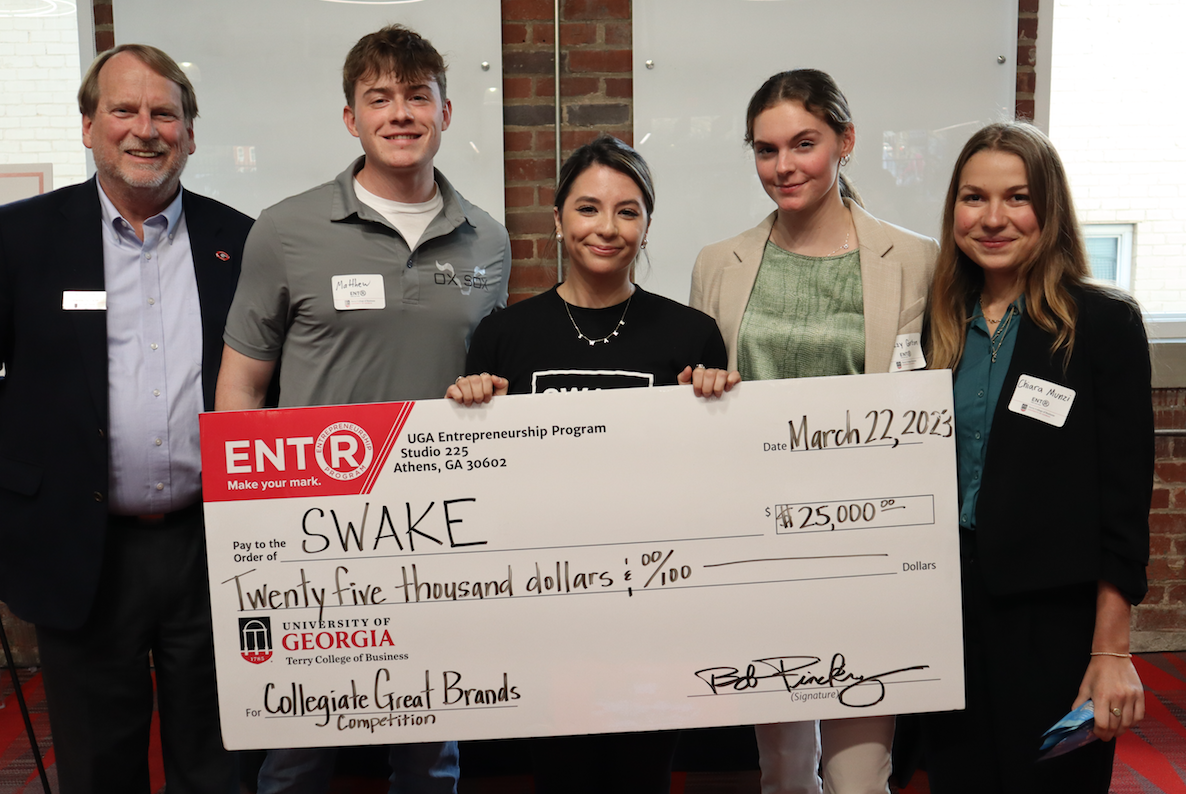 2nd place went to OX SOX from the University of Georgia. OX SOX neutralizes stinky feet!
3rd place went to ChiChi Foods from Washington University in St. Louis. ChiChi Foods is a high protein, gluten-free, low-carb and insanely delicious chickpea oatmeal.
Previous Winners