About the Competition
The University of Georgia hosted the 2020 SEC Student Pitch Competition. The SEC Student Pitch Competition provides a showcase for young entrepreneurs as it pits teams of students representing each SEC university against one another in an idea pitch competition. Students present their innovative business ideas to a panel of judges to determine those most worthy of a funding investment.
Congratulations to the 2020 Winners!
First Place
Zac Young
Auburn University
Vulcan Line Tools
Second Place
Stephanie Young
Texas A&M University
SKYPaws
Third Place
Stephanie Hoskins
Louisiana State University
Debtle
Videos
Final Round of Presentations
Event Welcome
2019 SEC Student Pitch Competition Winners
First Place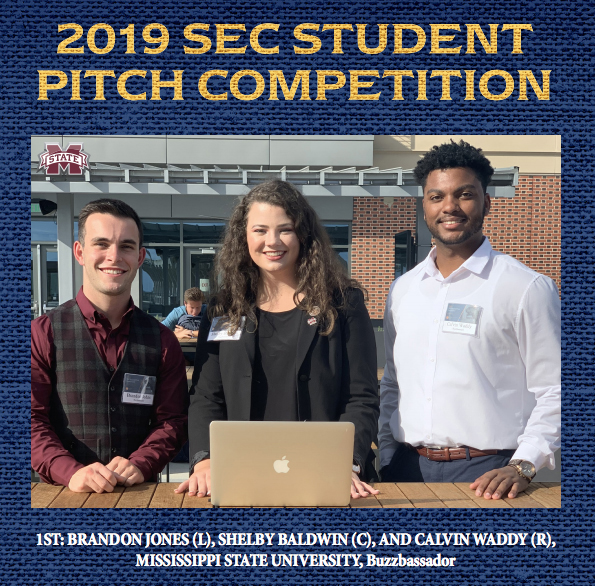 Second and Third Places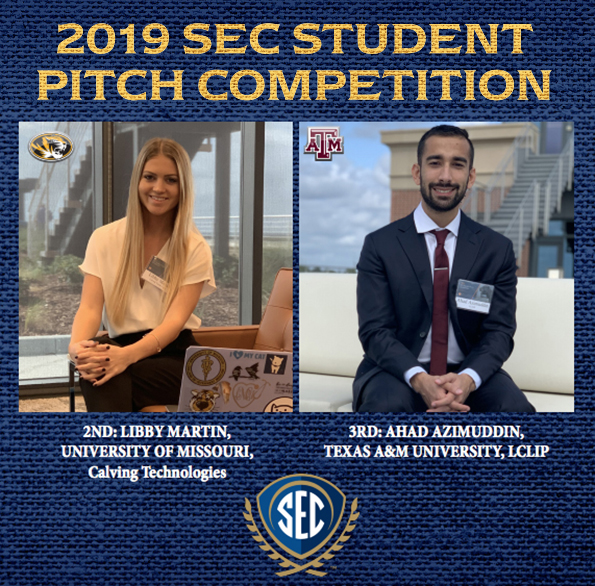 SEC Universities

University of Alabama
University of Arkansas
Auburn University
University of Florida
University of Georgia
University of Kentucky
Louisiana State University
University of Mississippi
Mississippi State University
University of Missouri
University of South Carolina
University of Tennessee
Texas A&M University
Vanderbilt University