Image:
The Association for Information Systems named Maric Boudreau, department head and associate professor of management information systems, an AIS Distinguished Member and honored her with the 2021 Sandra Slaughter Service Award and the AIS VISION Award. Each accolade recognizes a different facet of Boudreau's years of service to the academic information systems community.
Sundar Bharadwaj, the Coca-Cola Company Chair of Marketing, received a $189,182 grant to study the virality of self-help groups in Malawi from CARE, an international nonprofit that works to end global poverty.
Susan Cohen, an assistant professor of management, was named a finalist for the international Research Excellence Award in Innovation, Entrepreneurship and Leadership presented by the Technical University of Munich and the Peter Pribilla Foundation. The award will be presented in June.
Associate professor of real estate James Conklin and assistant professor of real estate Ruchi Singh were tapped as postdoctoral fellows at the prestigious Homer Hoyt Institute, an independent, nonprofit research and educational foundation established in 1967 to study land use and real estate development questions.
Jacqueline Hammersley, the Harold M. Heckman Chair of Public Accounting, received the 2022 Notable Contributions to the Auditing Literature Award from the American Accounting Association. The award recognizes scholars who have contributed significantly to auditing or assurance education, practice or research.
The UGA Office of the Senior Vice President for Academic Affairs and Provost honored Mark Huber, a senior lecturer in management information systems, with its inaugural University of Georgia Award for Excellence in Teaching, which recognizes exemplary instruction by teaching faculty.
C. Herman and Mary Virginia Terry Distinguished Chair of Business Administration and UGA Distinguished Research Professor Elena Karahanna was named a Distinguished Fellow by the INFORMS Information Systems Society. The ISS Distinguished Fellow Award recognizes individuals who have made outstanding intellectual contributions to the information systems discipline. Karahanna was selected for her scholarly contributions, her work mentoring graduate students and junior faculty and her intellectual leadership in the field.
The journal Organizational Behavior and Human Decision Processes recognized Terry Dean's Advisory Council Distinguished Professor and associate professor of management Fadel Matta with its inaugural Best Reviewer Award for 2021.
Associate professor of management information systems Hani Safadi received the Best Theory Paper Award for his presentation of his working paper, "The Effect of Bots on Human Interaction in Online Communities," at the International Conference on Information Systems in fall 2021.
The National Bureau of Economic Research's Center for Aging and Health presented Meghan Skira, an associate professor of economics, with a pilot award of $50,000 to fund a study of the impact of Alzheimer's disease on a family's economic well-being. Skira shares the award with her co-authors: Terry doctoral student Yeongmi Jeong, Nicholas Papageorge of Johns Hopkins University and NBER, and Kevin Thom of the University of Wisconsin-Milwaukee.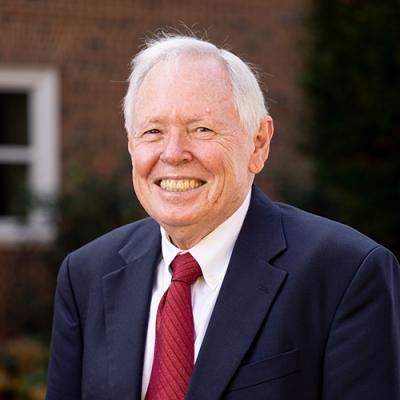 The Financial Research Association honored Malcolm Wardlaw, an assistant professor of finance, with the BlackRock Best Paper Award for his working paper "Regression with Skewed, Non-negative Outcome Variables in Finance" at the association's 2021 conference. The award recognizes the best paper presented at the conference.
Regents Professor and J. Fuqua Distinguished Chair for Internet Strategy Rick Watson published two books in 2021. He served as a co-author of Capital, Systems, and Objects: The Foundation and Future of Organizations from a South Asian Perspective and Maritime Informatics: Additional Perspectives and Applications.
Department or Program featured: