Align your business with Georgia MMR
Join the MMR Advisory Board
The MMR Advisory Board gives industry leaders a platform to connect and share their insights with MMR faculty, students and fellow practitioners. Board members pay annual membership dues in return for priority access to student talent, presentation opportunities, brand exposure, special discounts and more. Interested parties can connect with the MMR Program Coordinator Jeanne Taylor for more information.
Connect with Top Talent
We also offer interested employers and practitioners additional opportunities to connect with graduates from our MMR Program and establish long-term hiring relationships. We expedite your recruiting efforts by hosting an MMR-only career fair, sharing student resumes, posting job openings, as well as arranging on-campus interviews. For a detailed overview of our recruiting processes as well as more info on upcoming graduates, connect with Jeanne Taylor.
Key dates for 2023–2024
December 5, 2023
MMR Career Fair – Atlanta, GA
January 8, 2024
Spring classes begin
January 12, 2024
Interviewing for MMR Advisory Board companies
February 9, 2024
General Interviewing
April 29, 2024
Spring classes end
May 10, 2024
UGA Graduate Commencement
MMR Career Fair
The MMR Career Fair provides an efficient way for recruiters to interact and evaluate MMR students.
Scheduled in mid-November or early December each year, the event provides firms with a booth to display their exhibits and distribute relevant materials regarding their firm and recruitment needs. The booths will be provided free of charge to MMR Advisory Board companies. Non-board companies will be invoiced $500 for their booth, which includes the student résumé book and spotlights. Non-board companies will pay a $1,200 on-campus interview fee. The Career Fair fee of $500 will be deducted from this amount for companies that paid for a booth at the career fair. Please contact Jeanne Taylor.
On-Campus Interviews and Company Visits
Recruiting companies are welcome to interview on campus in the spring semester. The interviewing dates begin in January and can extend into May. Since there are a limited amount of 'prime' interviewing days, we encourage companies to plan ahead. The MMR Program Coordinator will assist firms with the logistics for interviewing current MMR students at the Terry College campus.
Many companies invite students for an on-site visit as a second-round interview. After first-round interviews, recruiters should contact the selected student(s) directly to make arrangements for such visits. Fridays and spring break are opportune times for these visits.
For more information on scheduling on-campus interviews, please contact Jeanne Taylor. We can also provide a copy of our policies and procedures designed to create an efficient recruiting process for employers and MMR graduates.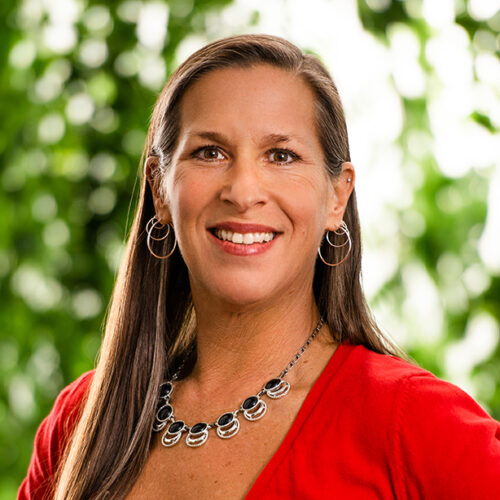 MMR Program Coordinator

,

Department of Marketing, Master of Marketing Research