Langdon Dial has been a Georgia football fanatic since he was barely into double digits. "Since I was 10 years old, I've been the biggest, craziest, most passionate fan of the Bulldogs," he says.
But unlike many young fans, Dial didn't fantasize about lighting up the gridiron on fall Saturdays. Rather, his was a more melodic aspiration.
"I dreamed of being in the Redcoat Band," he says.
A decade later, Dial got his wish. As a trombonist for the Redcoats, he helped contribute a spirited soundtrack to the Dawgs' historic championship season in 2021. "I don't know that anyone will ever fully understand what it has meant to me to be a part of this journey with them," he says.
Dial, a fourth-year management information systems major from Tyrone, is adding value to his degree while living out his childhood dream, due in no small part to the Lee and Linda Butts Terry-Redcoat Scholarship. The award, created by former Redcoats Lee (BBA '71) and Linda Butts (BBA '71), is given to a Terry student and Redcoat member who displays outstanding leadership skills.
Thanks to the scholarship covering the cost of a final semester of classes, Dial says he will complete the college's new area of emphasis in data analytics, something he says is critical to helping him realize his next goal of becoming a statistical analyst for a pro sports team.
"One of the most rewarding parts of my Terry experience has been the challenge it provided my peers and me not only in learning but in finding new ways to learn," says Dial. "The professors I've met in the MIS Department truly are some of the best at their craft, and it's been an honor to learn from them."
For Dial, his UGA tenure is a dream realized and a validation of a long-held understanding.
"This scholarship provides me with the opportunity to show new and upcoming students that there does not have to be a line that separates art from business," he says. "I am a firm believer that you can be analytically-minded while also having a strong passion for athletics and the arts, and I'm so glad I can represent Mr. and Mrs. Butts' belief in that as well."
Dial is one of hundreds of bright, deserving students impacted by donor-funded scholarships during their time at Terry. These scholarships pave the way for life-altering experiences on campus — and around the world.
Business without borders
Jordann Barrow expected a Terry education would take her places. She didn't necessarily think her business studies would land her aboard a transpacific flight to Seoul, South Korea.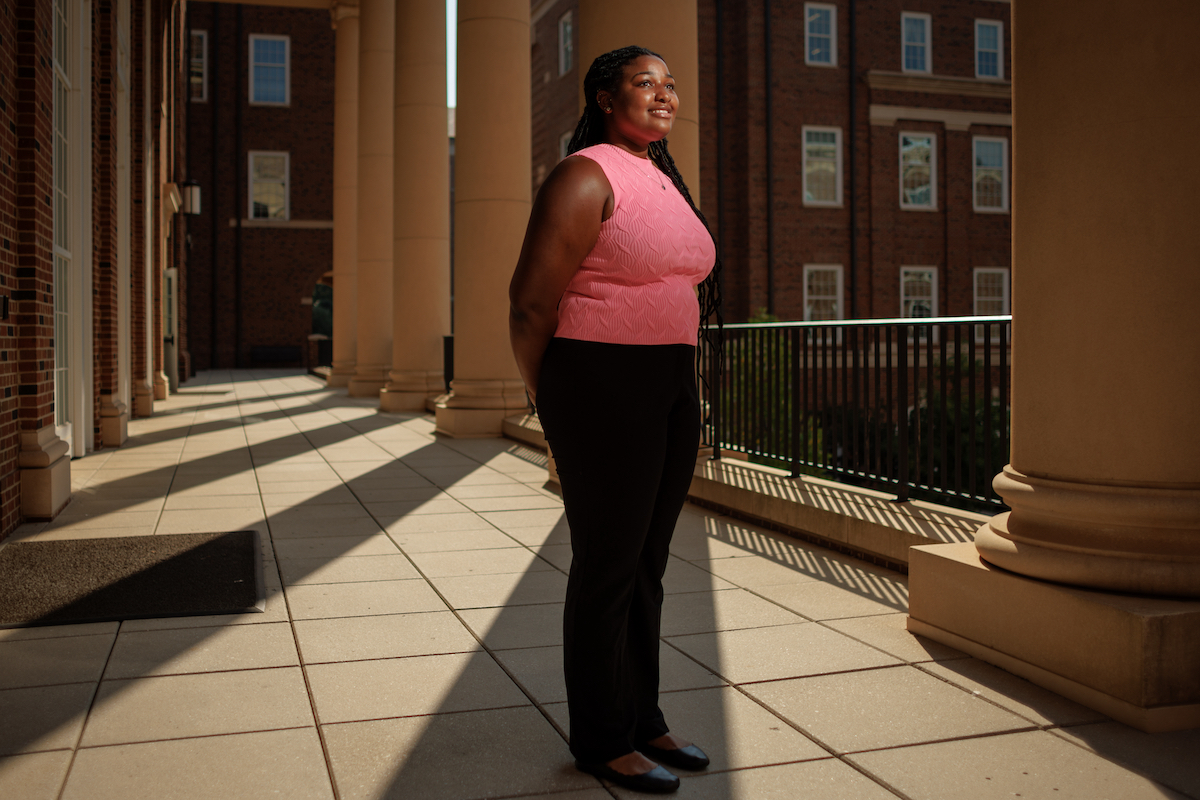 "I have a big family, so I was not able to do much traveling by plane before (college)," explains Barrow, a fourth-year marketing major from McDonough. "So I was very excited!"
Barrow participated in Terry's Business in South Korea trip — a "once-in-a-lifetime" opportunity — thanks to the Lisa Sarajian Study Abroad Scholarship, created by Sarajian (BBA '82), a retired finance professional. The award is part of Passport Terry, an initiative aiding the college's effort to broaden student participation in its various study away programs, including trips to Europe, Chile, Mexico and Tanzania, among other destinations.
During the Maymester program, Barrow worked at a couple of marketing internships, gained a feel for East Asian business culture and learned a bit more about her own ideals and aspirations. "As I'm applying for jobs, I have a better understanding of what kind of work I do and don't want to do in my career," she says.
Another Sarajian scholarship recipient, Bushra Huque, planned to study abroad in 2020. Then COVID happened. With her plan for global study wiped out by a global pandemic, Huque thought the opportunity to learn abroad passed her by — until she heard about Passport Terry.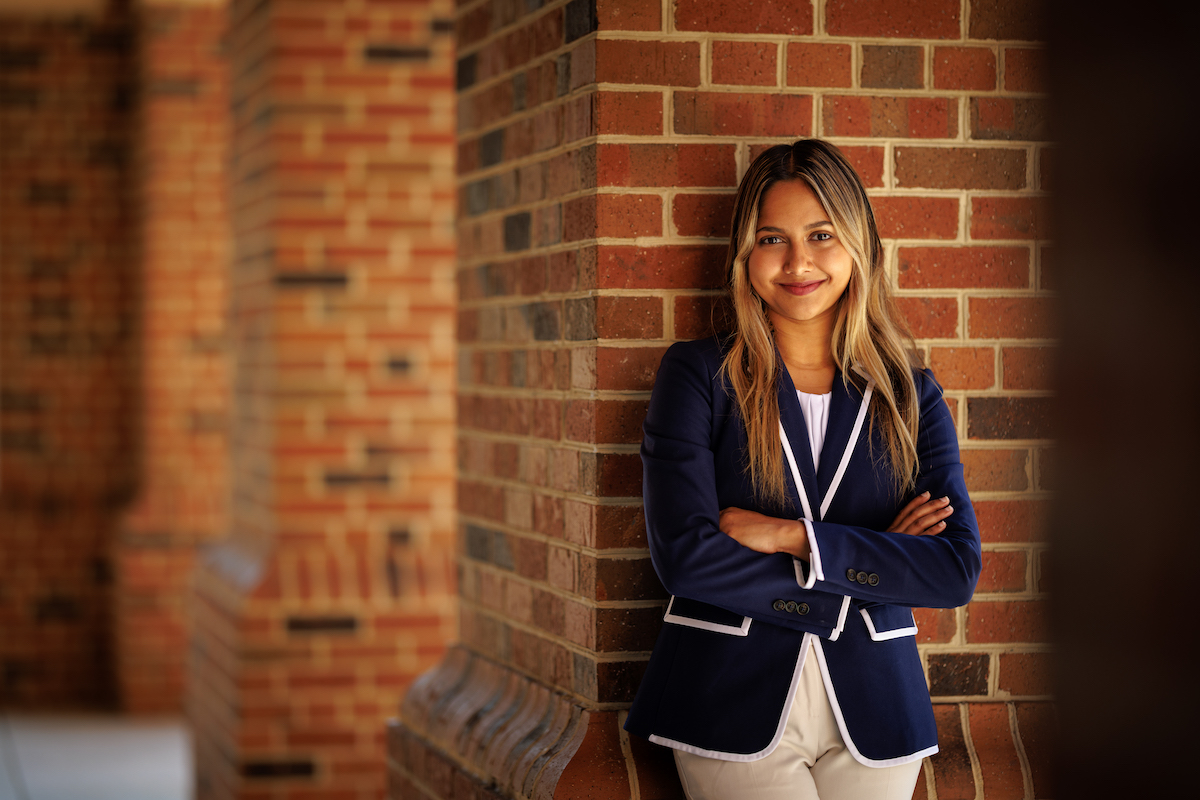 "I was at a point where many of the study abroads did not offer courses I needed, and this scholarship allowed me to pick one that would help me advance in my college career," says Huque, a fourth-year management information systems major from Woodstock.
"The most rewarding experience was visiting the cool companies like Hyundai and Samsung and getting a VIP tour, which they apparently don't give out to just anyone," she says. "It was super educational and (held) all my classmates' attention because we got to see a lot of behind-the-scenes magic."
In addition, Huque says the trip energized her entrepreneurial spirit.
"In 10 years, I hope to be running my own business and use all the knowledge I learned from all the startups and small businesses we met in South Korea to help guide and further my business," she says. "I hope to be an inspiration to others that you can have fun in life while working for what you strive for."
Barrow plans to pay it forward after graduating by serving as a guide and mentor to younger students. "Without the scholarship, I would not have been able to participate in the program," she says. "It gave me the opportunity to learn about myself and other cultures, and will guide me in my career."
Continuing to serve
For Gabriel Shaber, a fourth-year finance major from Peachtree City, scholarships allowed him to focus on his education — and take a more widescreen approach to imagine what might come next.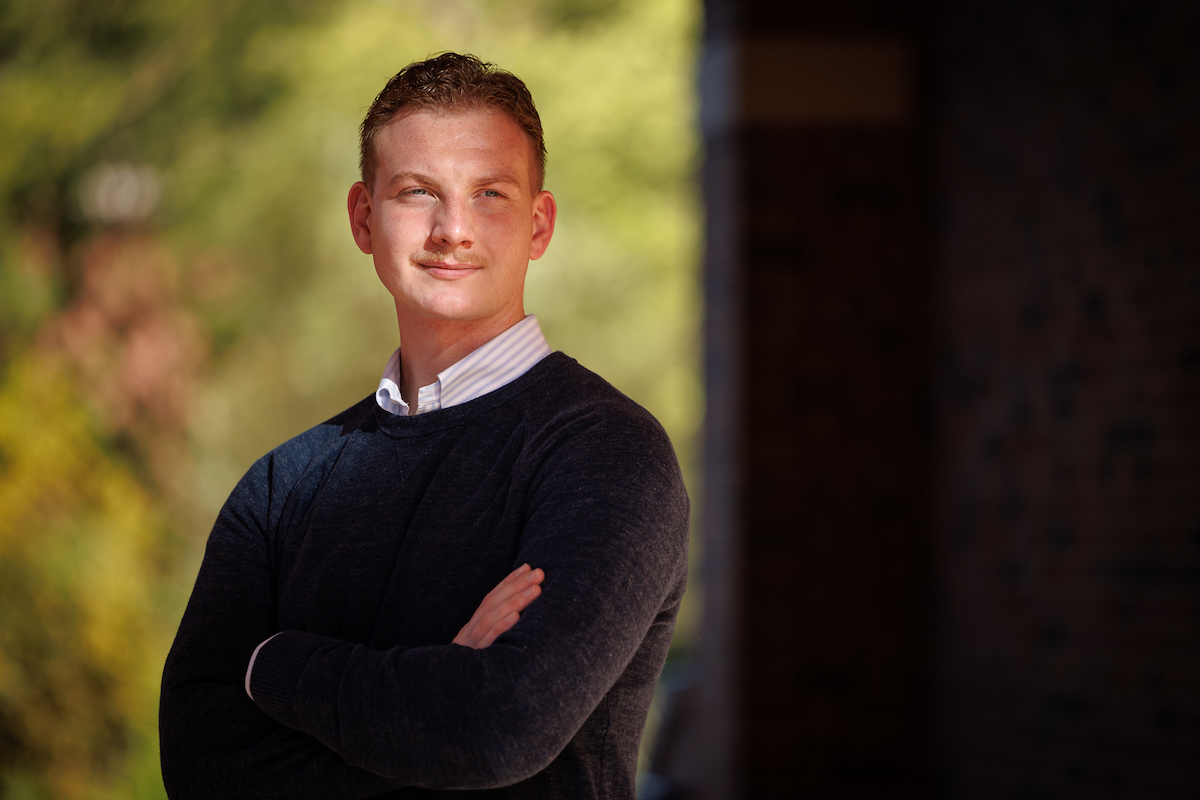 As a non-commissioned officer in the U.S. Marine Corps Reserve, Shaber was awarded the Fitzgerald Family Veteran Scholarship and Kropp Student Veterans Scholarship through UGA's Student Veterans Resource Center (SVRC), which provides information about services and offers support, advocacy and a central location for student veterans to gather.
"These scholarships allowed me to cover heavy academic expenses such as student fees and textbooks," says Shaber. "This allows me to spend less time working outside of class to cover my expenses, focus more of my cash flow to things like a healthier diet, and frees bandwidth for studying and recruiting for my career after college. The weight it lifts off my shoulders is enormous."
Shaber, who is also pursuing academic certificates in FinTech and legal studies at Terry, says the SVRC has been integral to his UGA experience.
"Connecting with the center and the Student Veterans of America chapter has been a special privilege," he says. "I enjoy being able to spend time with other student veterans between classes during the week to connect and decompress."
These connections, and the financial acumen he gained from his Terry classes, helped to shape a commendable long-term goal.
After his business career, "I plan to run for public office," says Shaber. "The experience I gained in the military and financial sector will enable me to push for positive policies which will enshrine our nation's drive for betterment and responsibility."
Closer to home
Not all study-away experiences occur in exotic overseas locales. Global Georgia, a weeklong field study, gives Terry undergraduates exposure to international business without ever leaving the state.
The program, which began in 2021, introduces students to global business concepts through corporate site visits and curriculum. This past spring break, participants made trips to Fortune 500 headquarters in Atlanta, the Port of Savannah and Kia's Columbus-area assembly plant.
Esther Lasiy, a fourth-year accounting and international business major from Stone Mountain, says the trip opened her eyes to how a state such as Georgia conducts business with the rest of the world.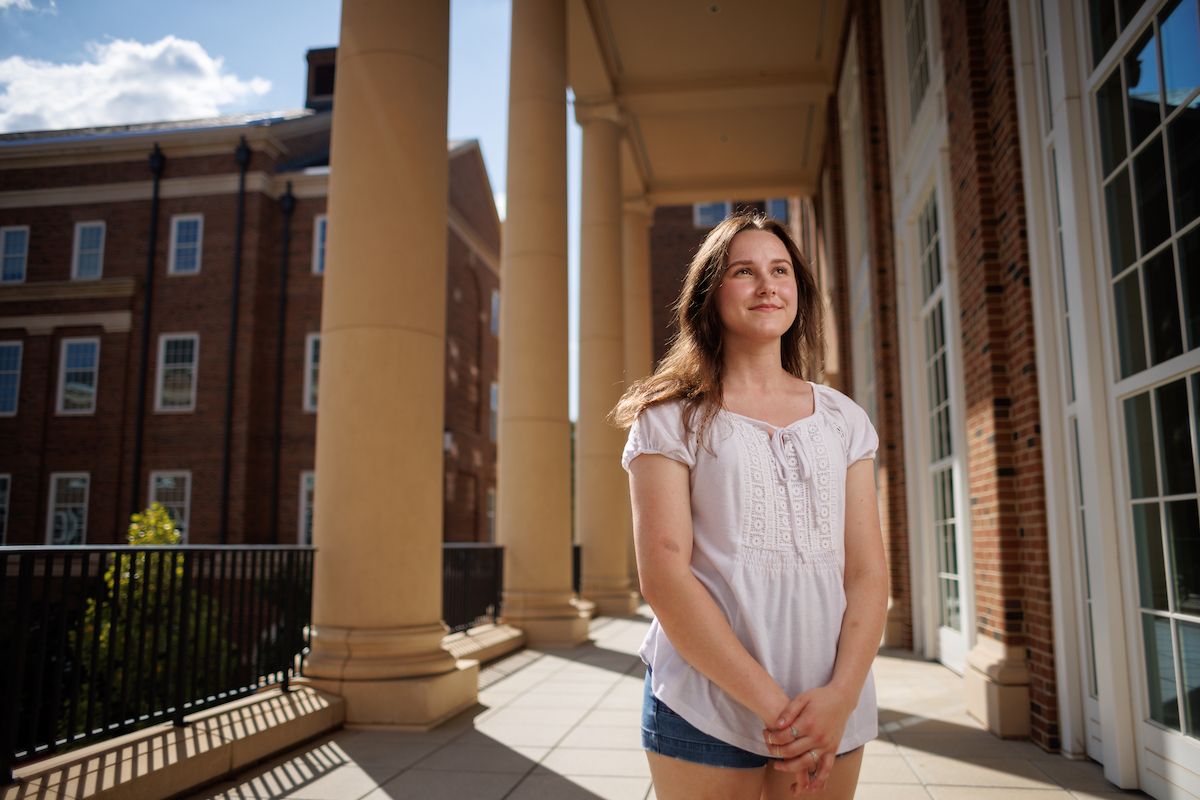 "(The program) expanded my understanding of international business within the scope of legal studies," she says. "The most rewarding experience was talking to Gulfstream and learning about how they reach and market to international clients and where they maintain liability outside U.S. borders."
Lasiy funded her Global Georgia jaunt with support from the Bobby Friedmann Passport Terry Scholarship, created by Friedmann's son, Nick (BBA '06), and daughter-in-law, Ashley (ABJ '06). The endowment honors the longtime marketing professor, who passed away in 2011 and was integral to expanding Terry's international business programs.
The stateside experience made an outsize impression. "I plan to be a partner at one of the Big Four (accounting firms)," says Lasiy. "I hope to carry this passion for international business into my career and use the fundamentals I learned from this trip to guide me in those advancements."