At the intersection of Lenox and Peachtree roads, the city pulses. A steady flow of traffic whirs by as executives make business deals over working lunches and shoppers browse the upscale boutiques at Phipps Plaza and Lenox Square.
Inside the Terry Executive Education Center, the atmosphere is no less electric. It's the first full day of orientation for the incoming Executive MBA cohort, and several dozen students pour in to meet their classmates, hear from their instructors and get a feel for what the next 18 months will be like.
Following an introductory session, management professor Jessica Rodell sorts the students into small teams for an icebreaker thought experiment: together, each group must design an imaginary dream house with a $10 million budget and a 25-minute time limit.
Home to Terry's Executive MBA, Professional MBA and Executive Education, it's no coincidence that the TEEC sits at the center of Atlanta's Buckhead district, amid the high-rises and power-lunchers, a few miles from Fortune 500 companies such as Coca-Cola, Delta Air Lines, UPS and The Home Depot. The programs cater to working professionals from those firms, as well as entrepreneurs from the city's thriving startup ecosystem.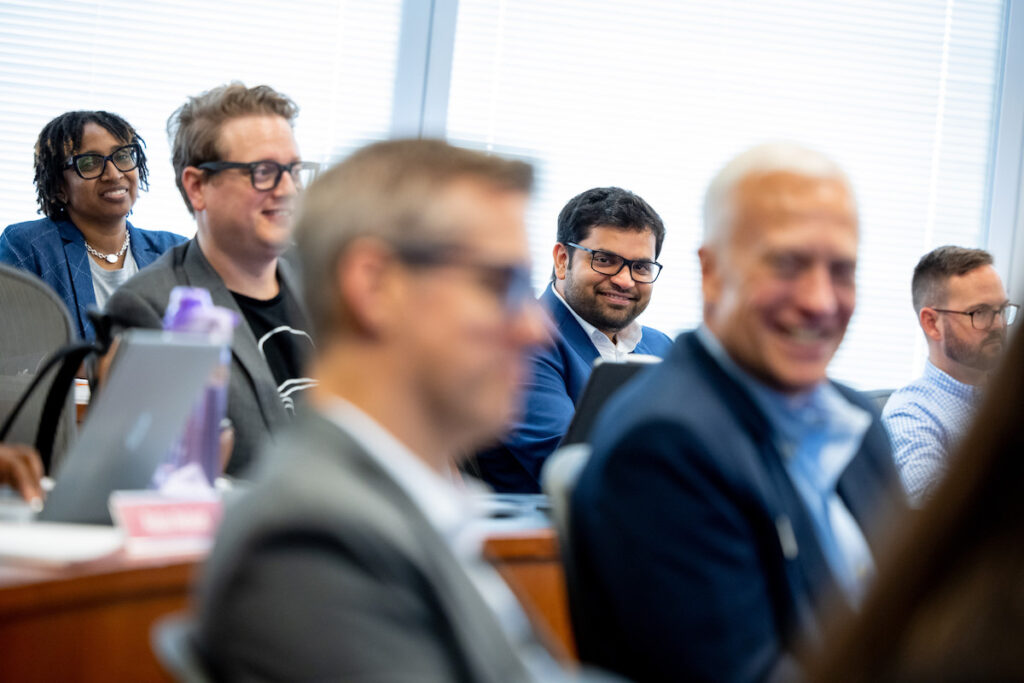 For these professionals, the TEEC can serve as an oasis in a competitive world, a space to learn but also to commune and connect with leaders from various industries — all different, but all eager to expand their horizons.
As the MBA students discuss their ideal homes, they learn about one another. One team earnestly debates the merits of solar power. Another group laughs as they put an extravagant finishing touch on their outdoor living area. "The hot tub overflows into an infinity pool," exclaims one student. "Energy," her classmate agrees. "Positive energy."
Terry's Atlanta headquarters is built to facilitate such connections, offering the cachet and collegiate spirit of the UGA brand with a big-business, big-city twist.
On their way back into the classroom, a pair of executives pause to take stock of their situation. "I traded my briefcase for a backpack," one man says to the other with a smile. "I guess I'm a real student."
Earning an MBA in ATL
Why Atlanta?
Boasting one of the country's most productive economies, the world's busiest airport and a metro population of more than 5 million, the city is recognized internationally as a business-friendly, culturally rich urban center.
The better question might be, why not Atlanta?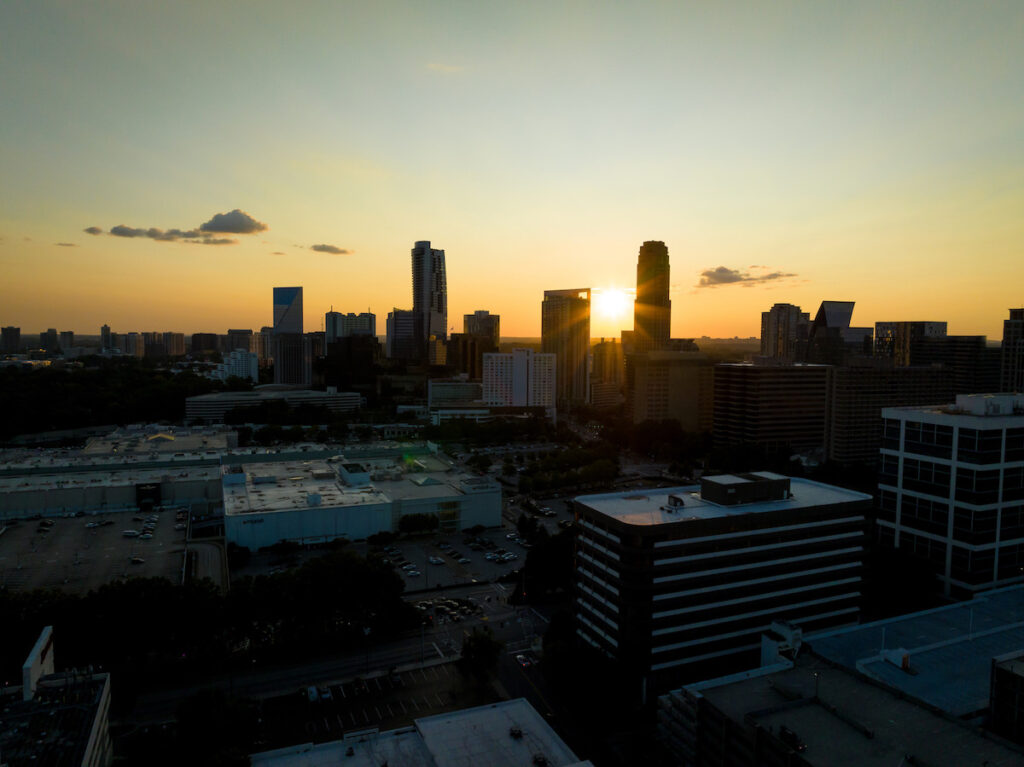 Though it's only 70 miles down the road from the Business Learning Community, Terry's Buckhead campus is equally essential to the college's pursuit of excellence in teaching, research and service, says Susan Brown, director of the Professional and Executive MBA.
"The TEEC gives the state's flagship university a presence in the business capital of the Southeast," says Brown. "It gives us access to major companies, and it gives our faculty access to research data."
While the immersive nature of a Full-Time MBA may be right for students ready to pause and pivot, part-time programs allow seasoned professionals to advance in their careers while continuing to work.
"Mid-career professionals from a variety of industries will benefit greatly from an executive or professional MBA," says Caryn Beck-Dudley, president and CEO of AACSB International, a business-school accreditation nonprofit. "Generally, those with managerial experience are the strongest candidates. They are able to look at their current and past career experiences and relate them to the business concepts taught in their program."
After deciding to pursue an MBA there is the matter of choosing which programs to apply to. "Professionals need to consider what type of program will help them reach their personal goals," says Beck-Dudley. "Many programs have specific focus areas based on what job discipline learners are interested in developing."
Brad Beckman, a senior vice president at Truist and second-year Executive MBA student, says he chose Terry for "the success and name recognition, the structure and course selection, the number of alumni located in the Atlanta area and the passion of the alumni base."
It's not only Bulldog pride that draws students to the TEEC. Armed with a deep well of connections and a strong understanding of the city's business culture, Brown and her team strive to create a learning environment that blends academic theory with real-world practice.
As business evolves, so does the curriculum. In addition to Lean Six Sigma and diversity certifications, Executive and Professional MBA students can earn a certificate in Leading Change, and a mergers and acquisitions class or workshop explores a crucial aspect of modern business: navigating growth, consolidation and divestiture. "That's something most executives will face at some point in their career," Brown says. "We want to give them a baseline understanding and experience with it."
One of the most popular components of the Executive MBA occurs not in Atlanta but around the world in the form of a 10-day international residency. In 2022, students visited Vienna and Prague, where they participated in a business challenge. A similar opportunity within the Professional MBA emphasizes cross-cultural collaboration. Next spring, students can travel to Costa Rica to work on a project with students from a host school or to Portugal for a business immersion residency.
Yet, for many students, the most memorable moments take place between the TEEC's walls. Building relationships with a diverse group of classmates was important for Judy Ware (MBA '22), chief financial officer for Macon-based roofing company L.E. Schwartz & Son, as she worked to finish her Executive MBA.
"Hearing members of my cohort's stories and learning from their experiences was very rewarding," says Ware. "Also, going through the program with individuals my age and at the same trajectory in their career helped keep me focused to complete the program."
Building business solutions
"The TEEC is our heart of business education in Atlanta," says director of executive programs Linda Read. With her staff, Read connects with company leaders to pinpoint specific inefficiencies and build client-focused programs to help address them.
"We develop relationships with the executives, and we offer programs informed by our experiences with leading companies across the Southeast," she says. "We find there's a lot of consistency in the problems the companies bring up, and we're able to provide good solutions."
Because of UGA's brand name and academic reputation, many of these companies opt for a Terry program versus a private consultant that may advertise a different set of bells and whistles but lack educational substance.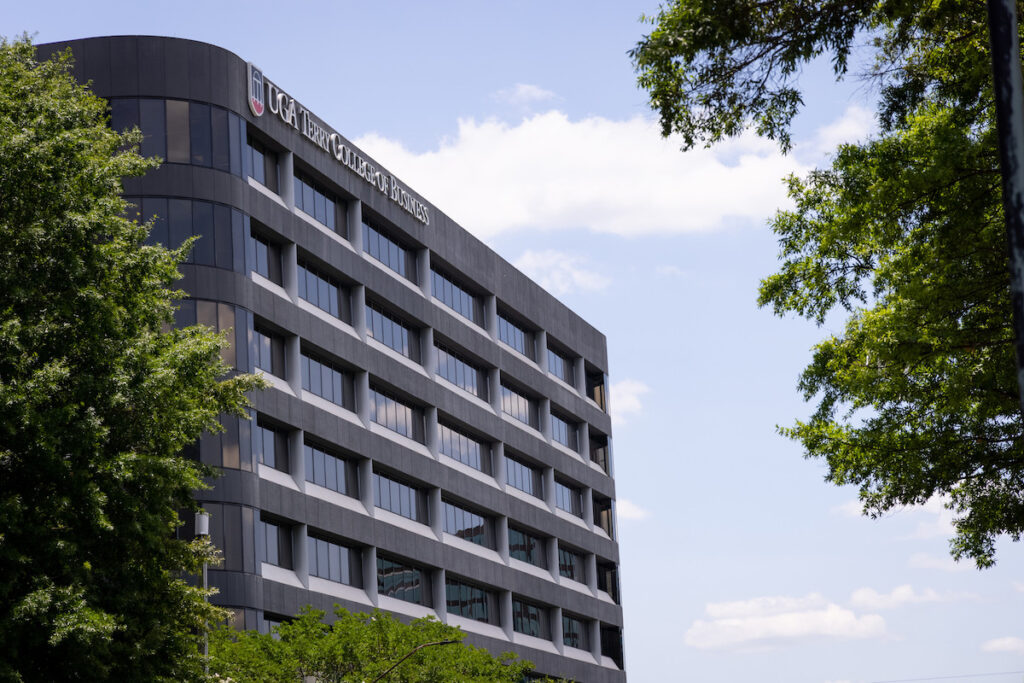 "Working with Terry is a great solution, not only for the company but also for the employees who earn credentialed certificates from the university upon completion," Read says. "There are tremendous benefits to working with an institution like UGA."
"Bridging the gap between (business and education) allows innovation and new ideas to shine," explains AACSB's Beck-Dudley. "Business schools are creating the leaders of tomorrow, and business firms are well aware of what the needs of tomorrow look like. By coming together, they can help create dynamic and agile leaders."
To add another layer to the learning experience, these programs often feature faculty teaching alongside company leaders to demonstrate business principles in practice. Sharon Noble, vice president of human resources for Huber Engineered Materials, speaks highly of Terry's Leadership Accelerator program.
"Participants network with one another to build working relationships and tackle team-based projects under the guidance of the UGA professors," says Noble. "Our senior executives enjoy partnering with the faculty to develop tailored content for the classes and many times co-present the sessions in a leaders-teaching-leaders approach."
Mike Pfarrer, Terry's associate dean for research and executive programs, says the executive teaching experience benefits both clients and the college itself.
"Terry faculty are award-winning scholars and instructors," Pfarrer says. "Our research is actionable, which allows us to bring it into the classroom and affect current business practices. In turn, faculty enhance their research by interacting with business leaders."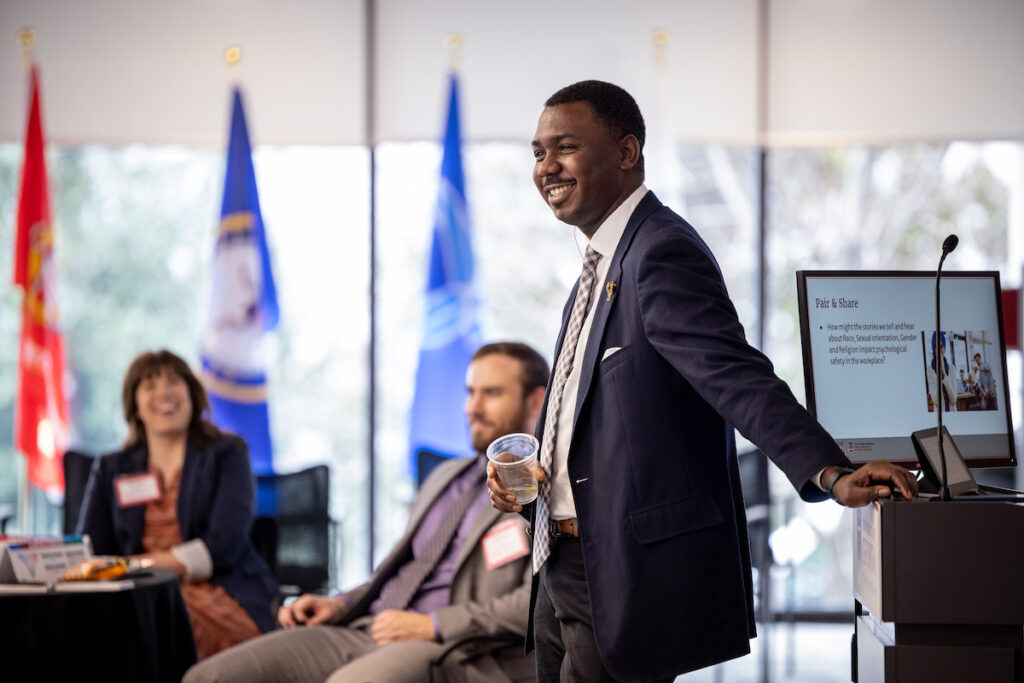 This harmony is on display at events like the quarterly CFO Roundtable, which has proven an important career tool for executives such as Brinks CFO Ron Domanico.
"The roundtable has been a valuable experience for me, as it combines thought and practice leadership from business and academia, addresses the most relevant topics of the day and provides a professional and efficient networking experience," says Domanico.
In addition to custom programs, Executive Education also offers industry certification and exam preparation programs and open enrollment courses in innovation, strategy, leadership and change.
"In today's environment, it's so important to develop professionals in order to retain them," says Read. "We are focused on preparing leaders for the future, keeping them skilled with solutions to current challenges, providing them with communication skills, operation skills and business and industry knowledge."
Driving personal growth
In sync with its backdrop, Terry's Atlanta headquarters is a bustling hub for continuing education. In addition to the degree and certificate programs, the TEEC — which recently underwent an extensive ground-floor renovation — hosts networking and leadership training events throughout the year.
Terry Third Thursday, a monthly breakfast series, features accomplished speakers serving up a jolt of inspiration to accompany attendees' cups of joe. Chick-fil-A CEO Andrew Cathy, Synovus CEO and president Kevin Blair and U.S. Paralympic track athlete Jarryd Wallace are among those who recently shared words of wisdom.
Leadership Dawgs, a yearlong program sponsored by Terry's Institute for Leadership Advancement, debuted in 2022 and introduces participants to management principles while challenging them to complete a project supporting local nonprofits.
Together, these programs do more than pad résumés. Ware, who participated in the CFO Roundtable while pursuing her MBA, credits the sum of both experiences with prompting her to take chances: "To hike a glacier, to explore a cave, and to leave a job and industry to start a new career after 20 years at one company," she says. "To believe in myself, and to be willing to take a chance on myself."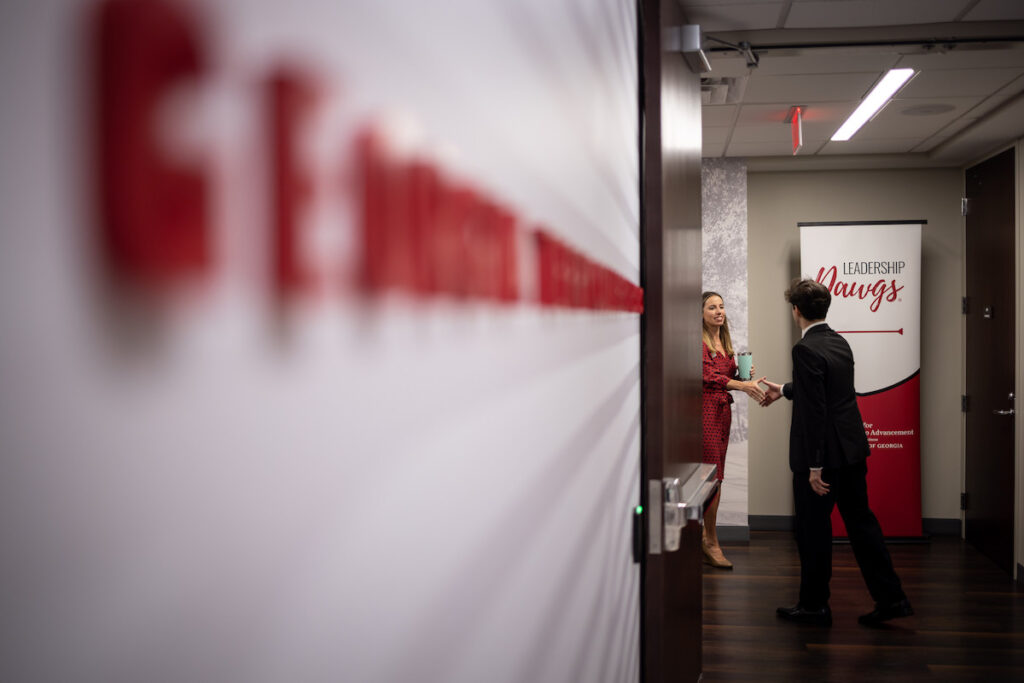 That adventurous spirit is expanding to the digital realm. Beginning in fall 2023, Terry is offering an Online MBA, allowing more students to earn the same degree remotely. "The Online MBA is a game-changer," says Brown, explaining it is an online version of the Professional MBA with more flexibility.
"It's very much the same caliber and standard," Brown says. "We are reimagining and rebuilding every class so it can be done in a series of 10-to-15-minute increments on the student's time, but the classes move in lockstep with the Professional MBA cohort and students enjoy the same opportunities for networking, career services and domestic and international residencies."
Brown and her team are bullish on this new offering for good reason, as their programs continue to attract motivated professionals from across the region, with a record-setting 58 students beginning the Executive MBA this fall. The milepost is reflective of Terry's growing reputation in Atlanta, driven by the symbiosis between the city's business leaders and the educators who help spark growth and innovation and draw from it in return.
As the executives break for lunch, it's clear they have already begun to form bonds. Streaming from the classroom in groups of twos and threes, they debrief about the morning's activities, discuss what lies ahead and revel in the first-day-of-school vibes.
"It's an exciting weekend," says Brown, looking on during a brief interlude between emails, phone calls and introductions. The incoming Professional MBA class soon arrives for its own orientation, and there are last-minute details to iron out.
Of course, she adds, this is just the tip of the TEEC's iceberg. "We're serving students in Atlanta," she says, "but we're also serving the business community. Our students go out, they move up, and they lead big things in the business world. If Terry wasn't there, we'd be missing a whole lot of that."