Athens has both small-town charm and a penchant for eclecticism, and since it's just a hop away from Atlanta, our students can easily take advantage of the many amenities both cities offer.
Situated at the center of the University of Georgia's historic and beautiful campus, the Terry College of Business enjoys all the benefits of being a collaborative learning community within a nationally prominent research university.
Terry's state-of-the-art home, the Business Learning Community, is a modern, collaborative learning, teaching and working environment for students, faculty and staff.
Hours of Operation
The Business Learning Community normally operates according to the schedule listed below; however, hours may vary by building and throughout the year.
Monday-Thursday: 7 a.m.-5 p.m.
Friday: 7 a.m.-5 p.m.
Learn more about Emergency Preparedness at our Athens campus.
Using Our Space
Our classroom inventory document has information about each of the major rooms in the Business Learning Community, including number of seats, availability of screens and microphones, etc.
Buildings and Spaces
The Business Learning Community's six buildings house classrooms, offices, auditoriums, technology labs, student commons, a café and much more.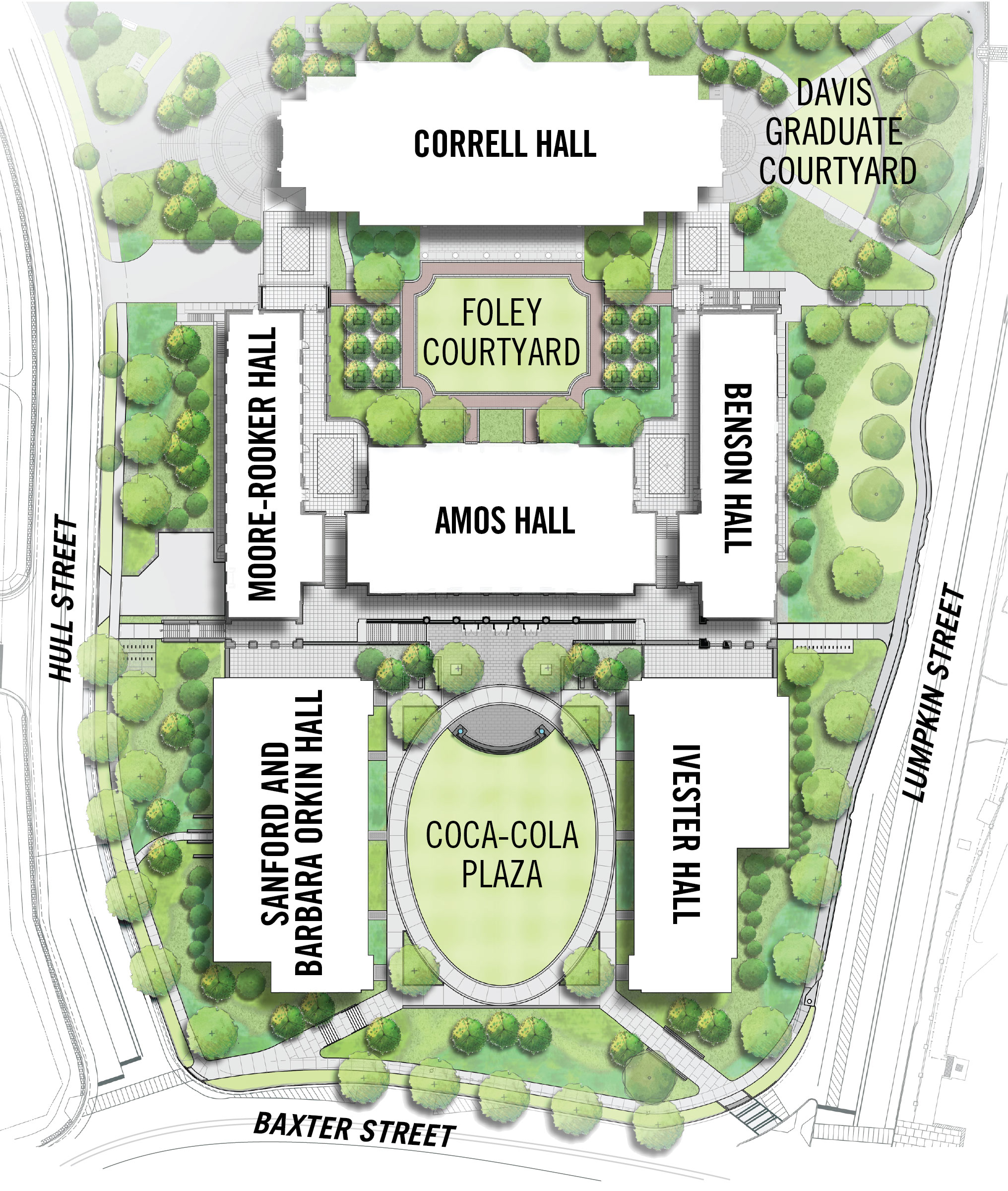 Correll Hall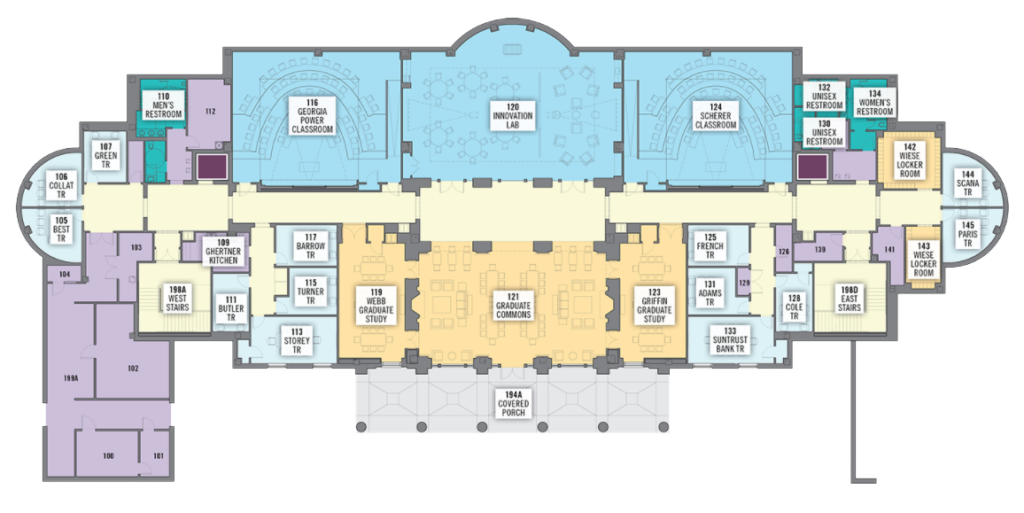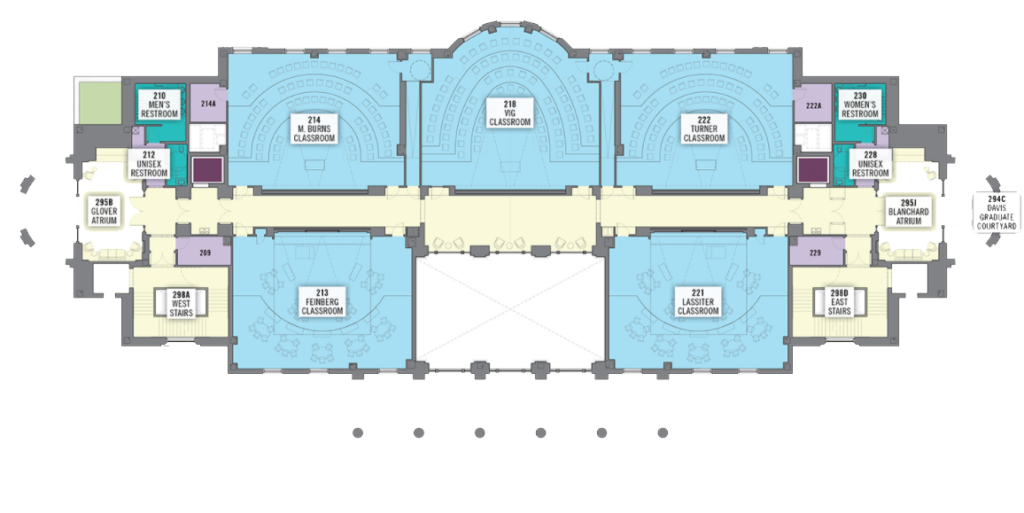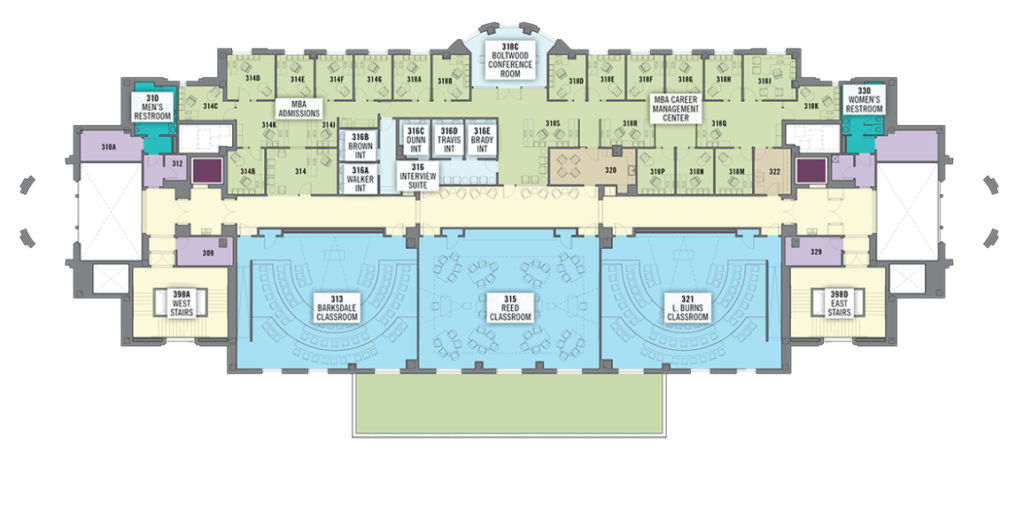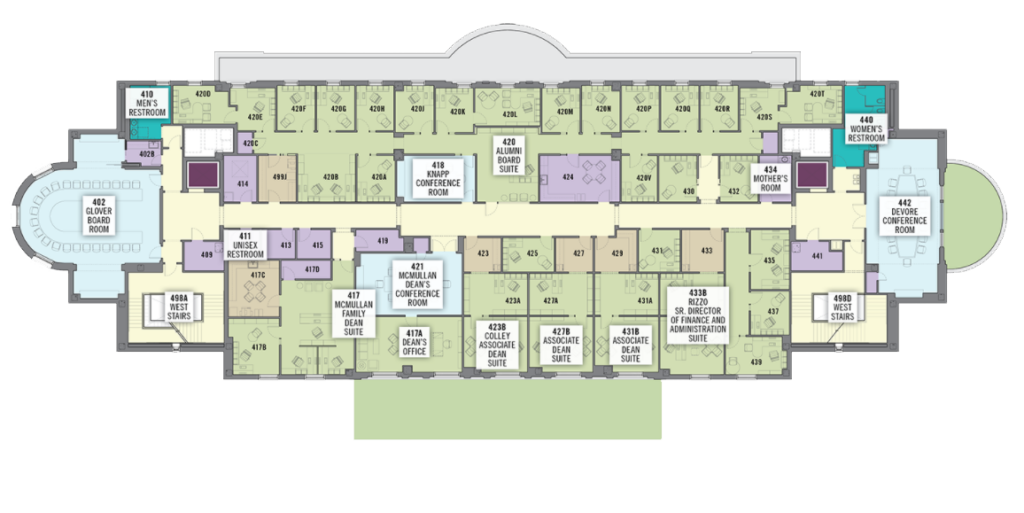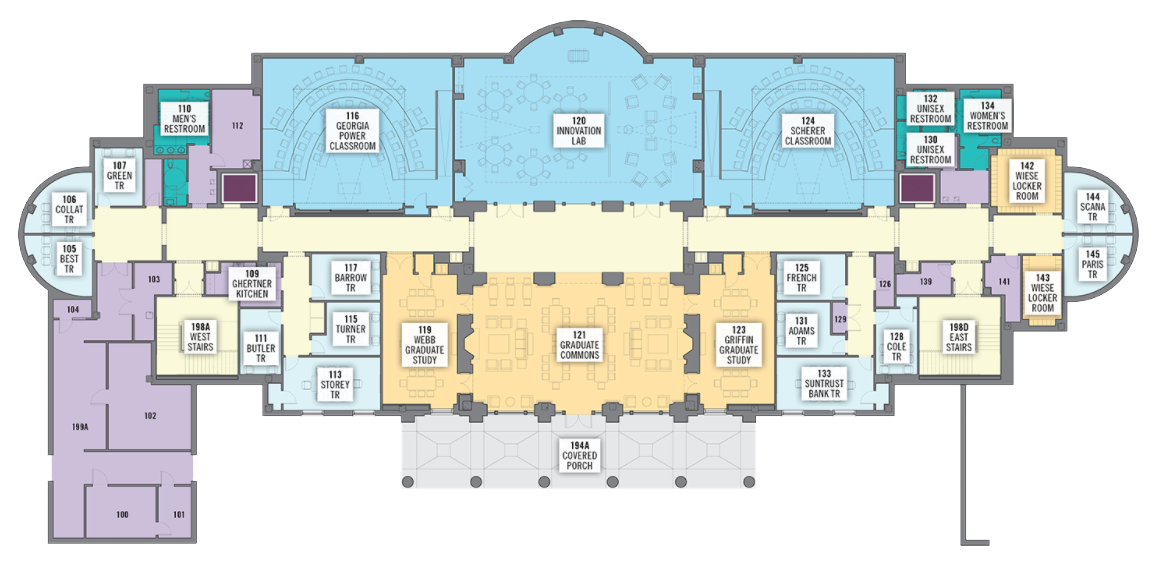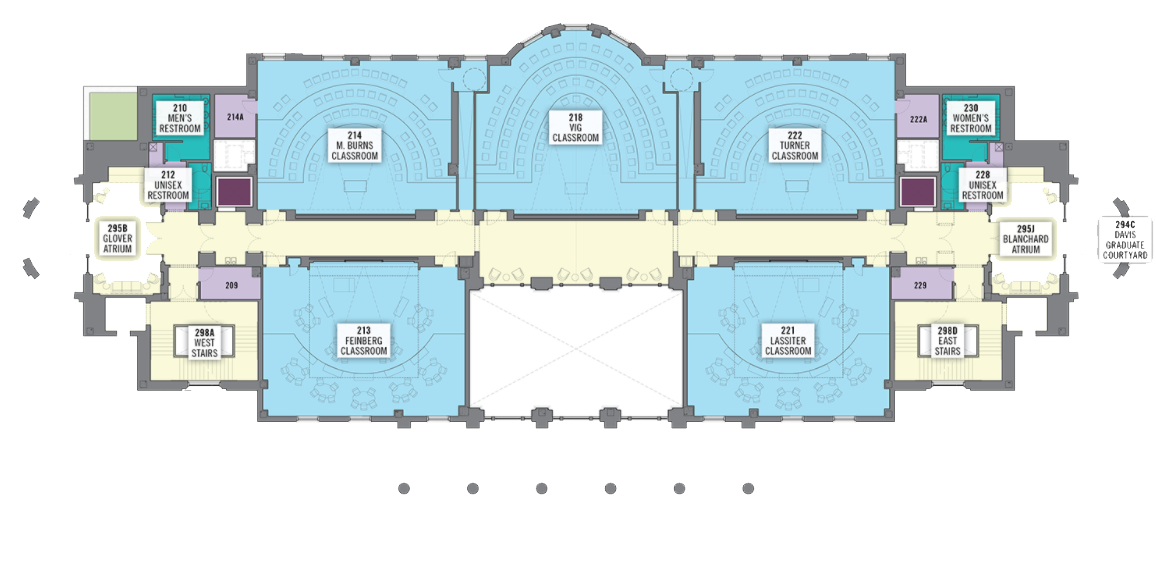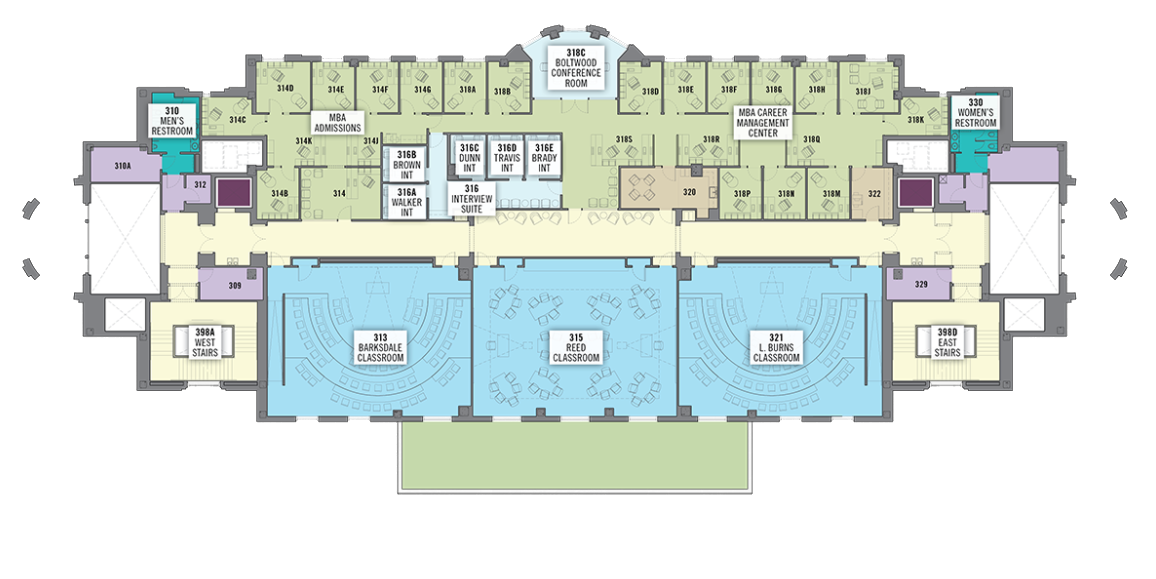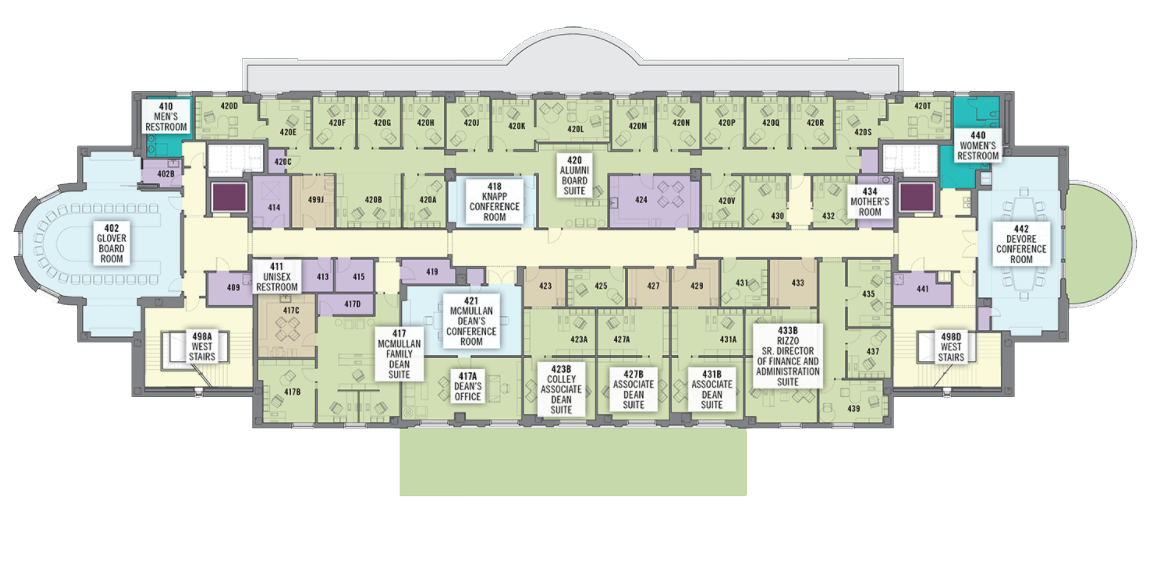 Amos, Benson, and Moore-Rooker Halls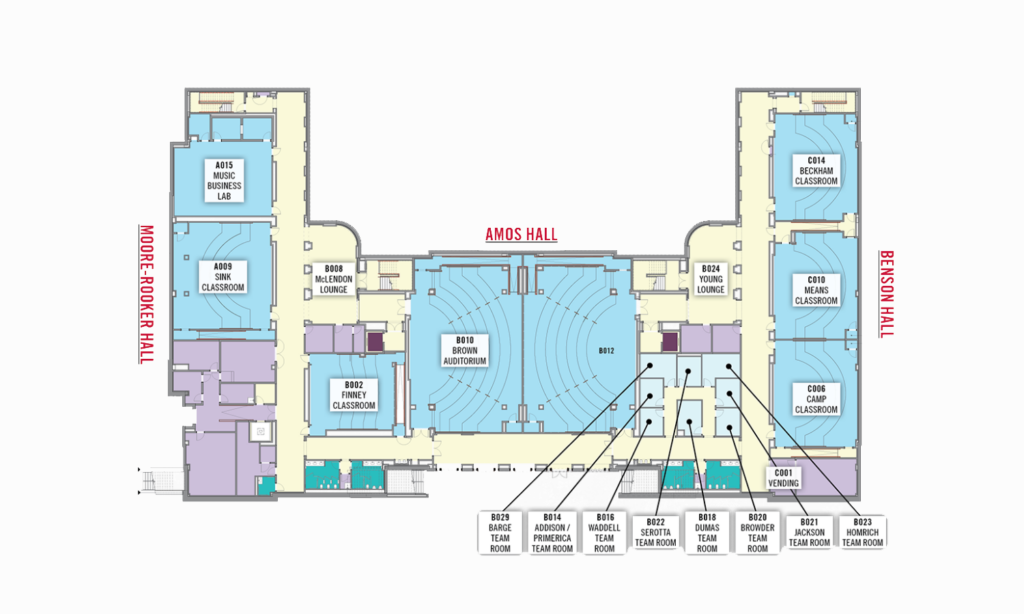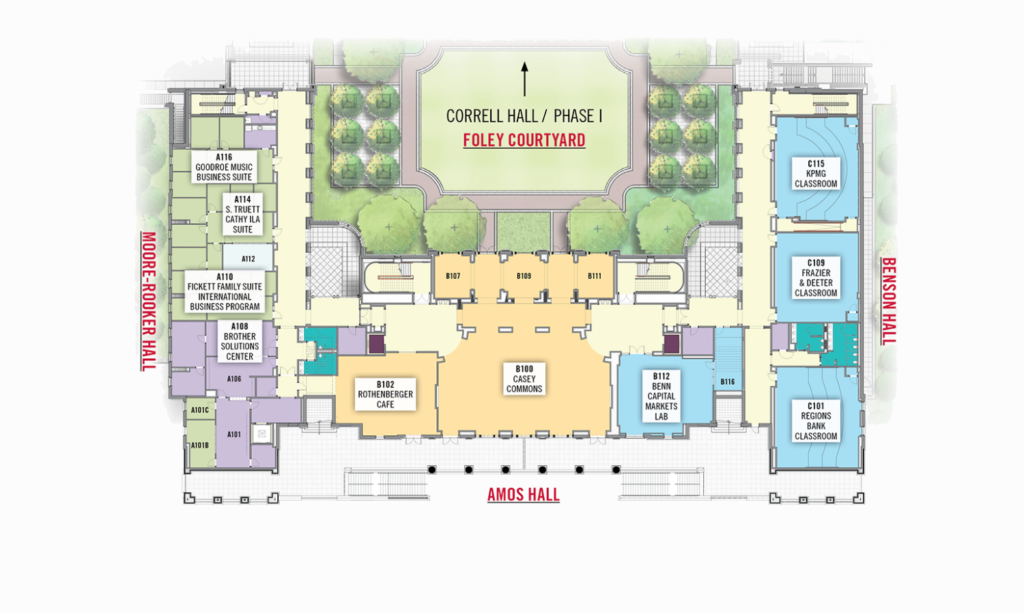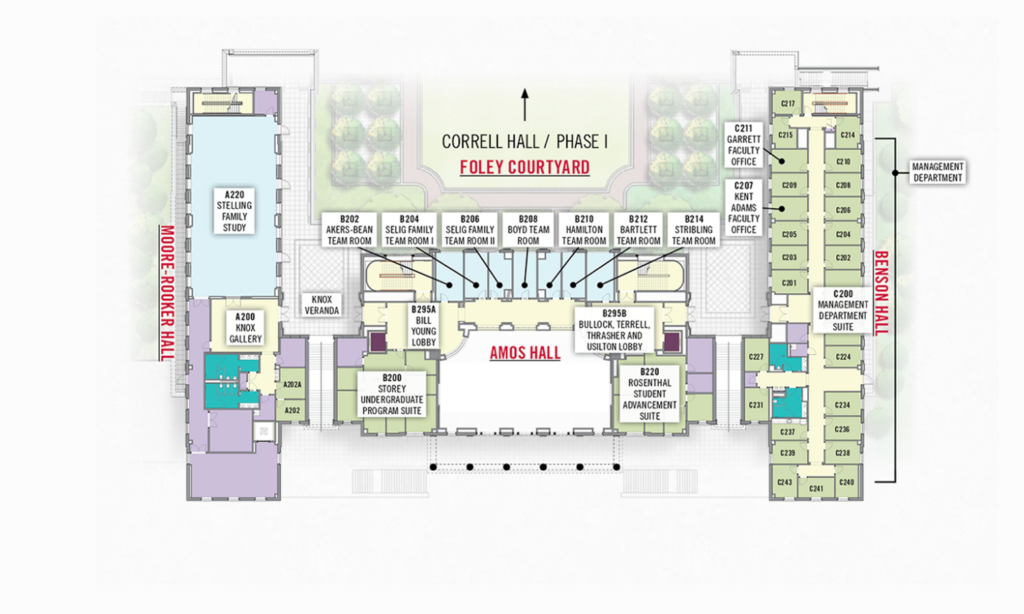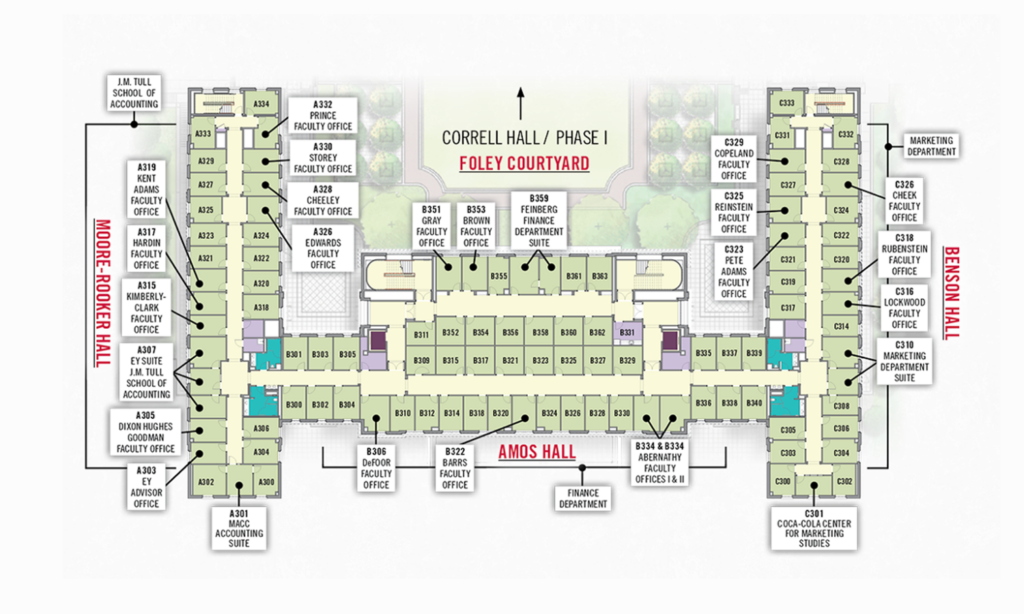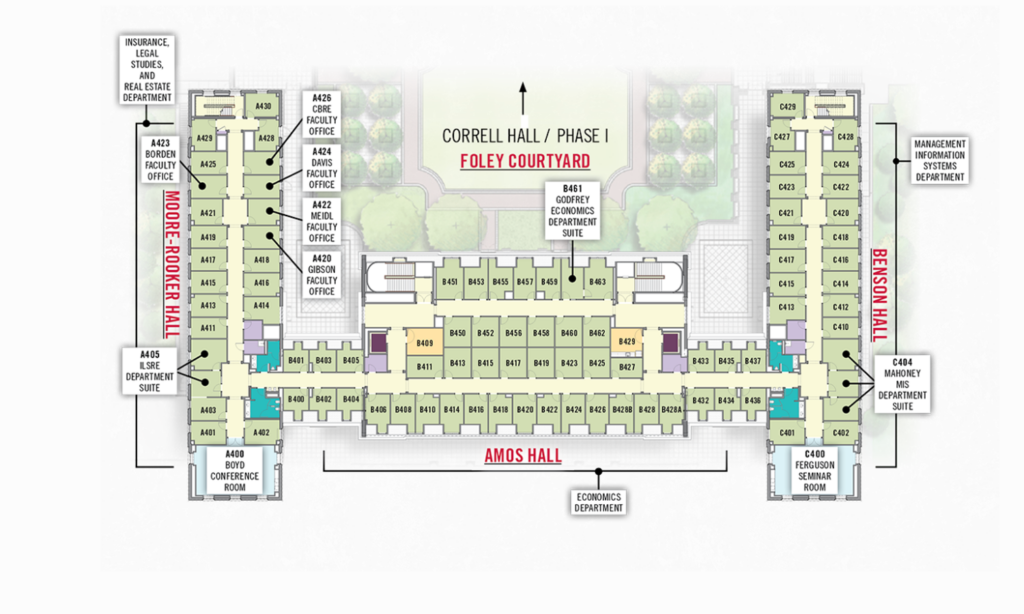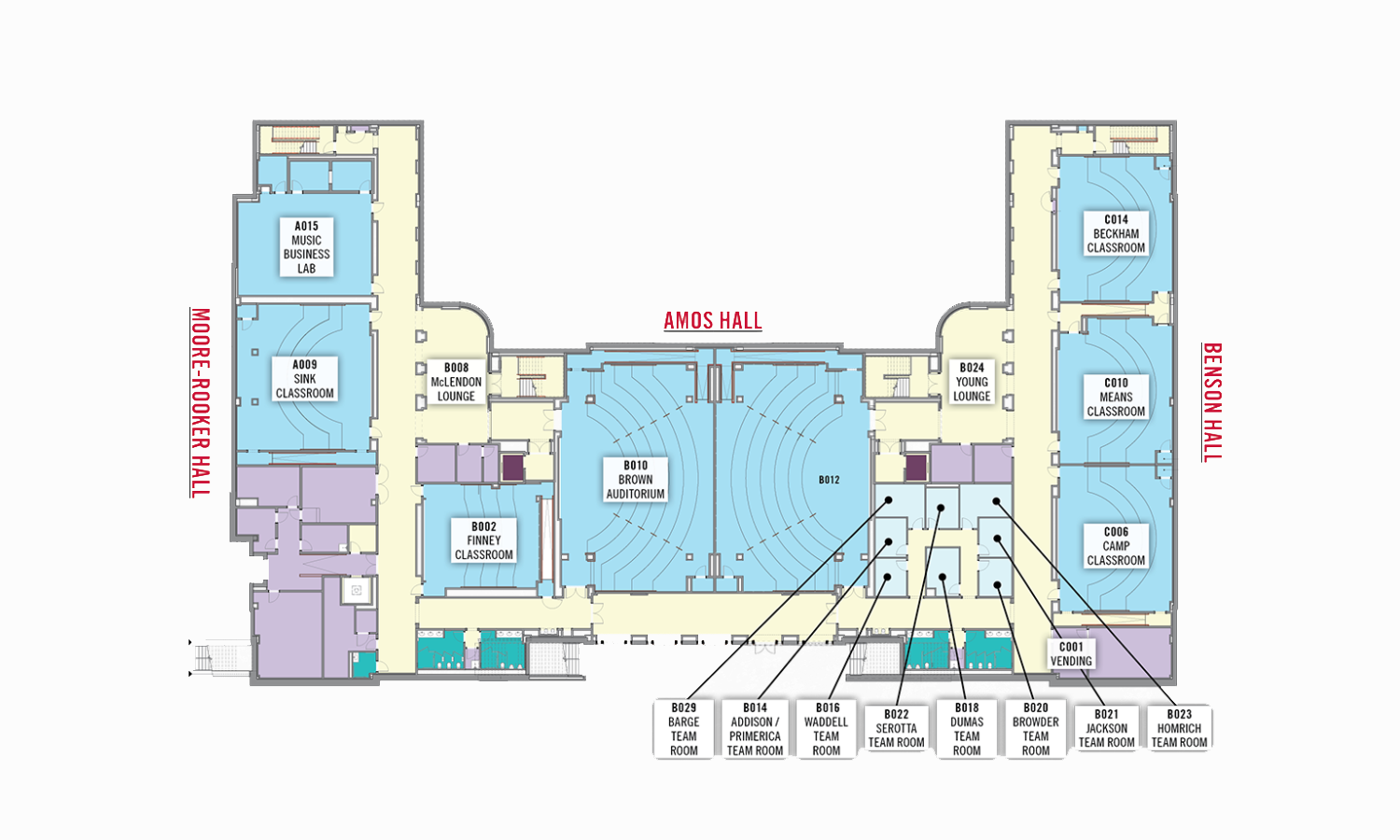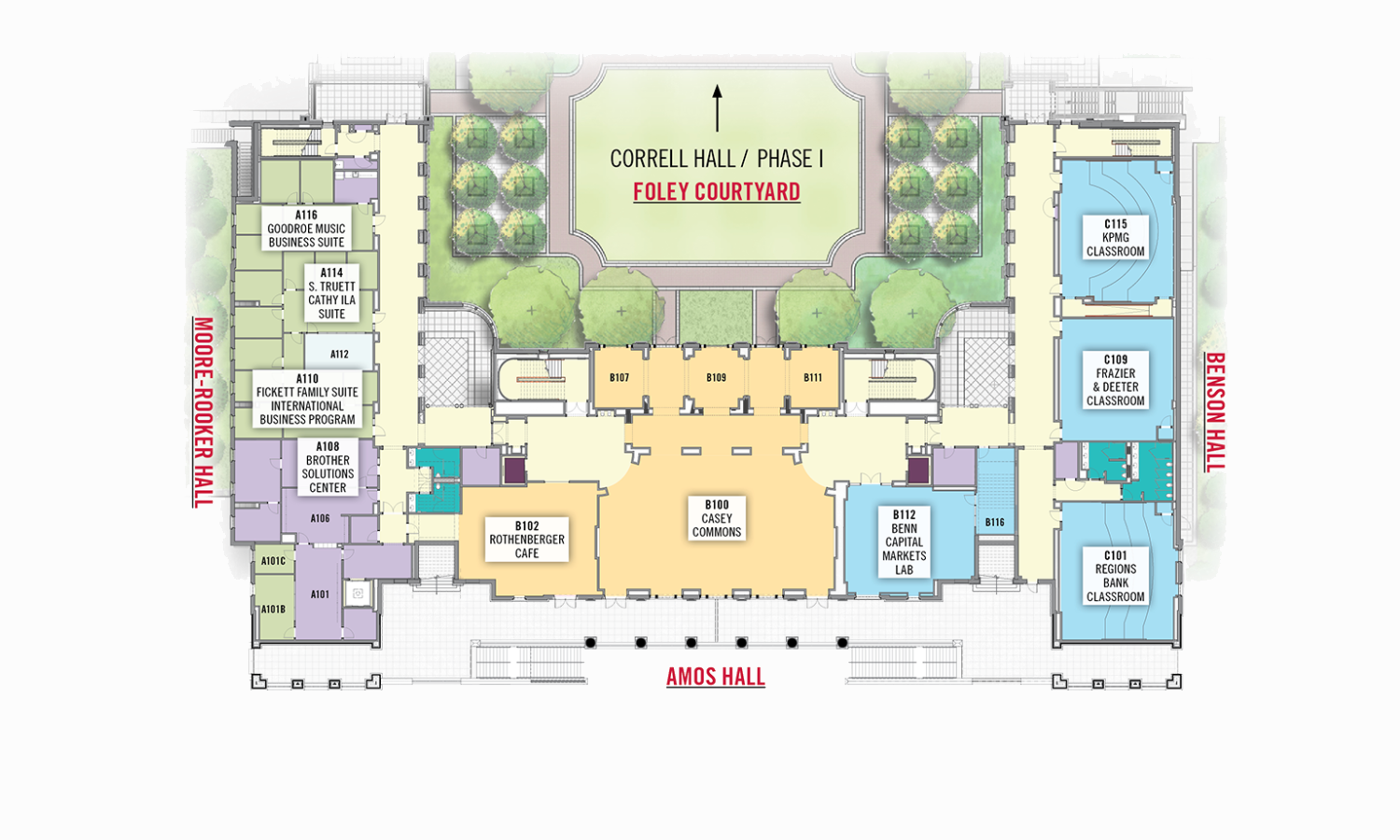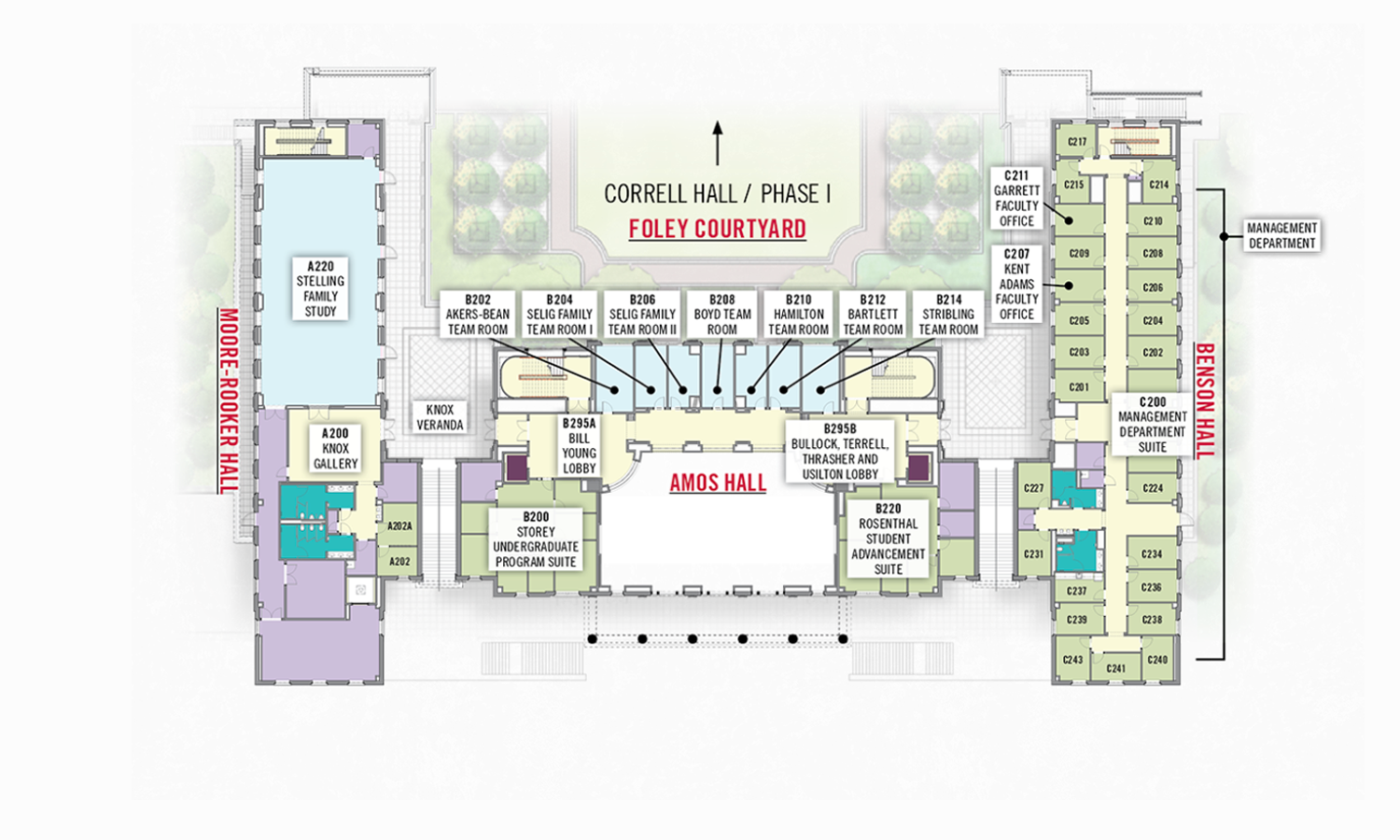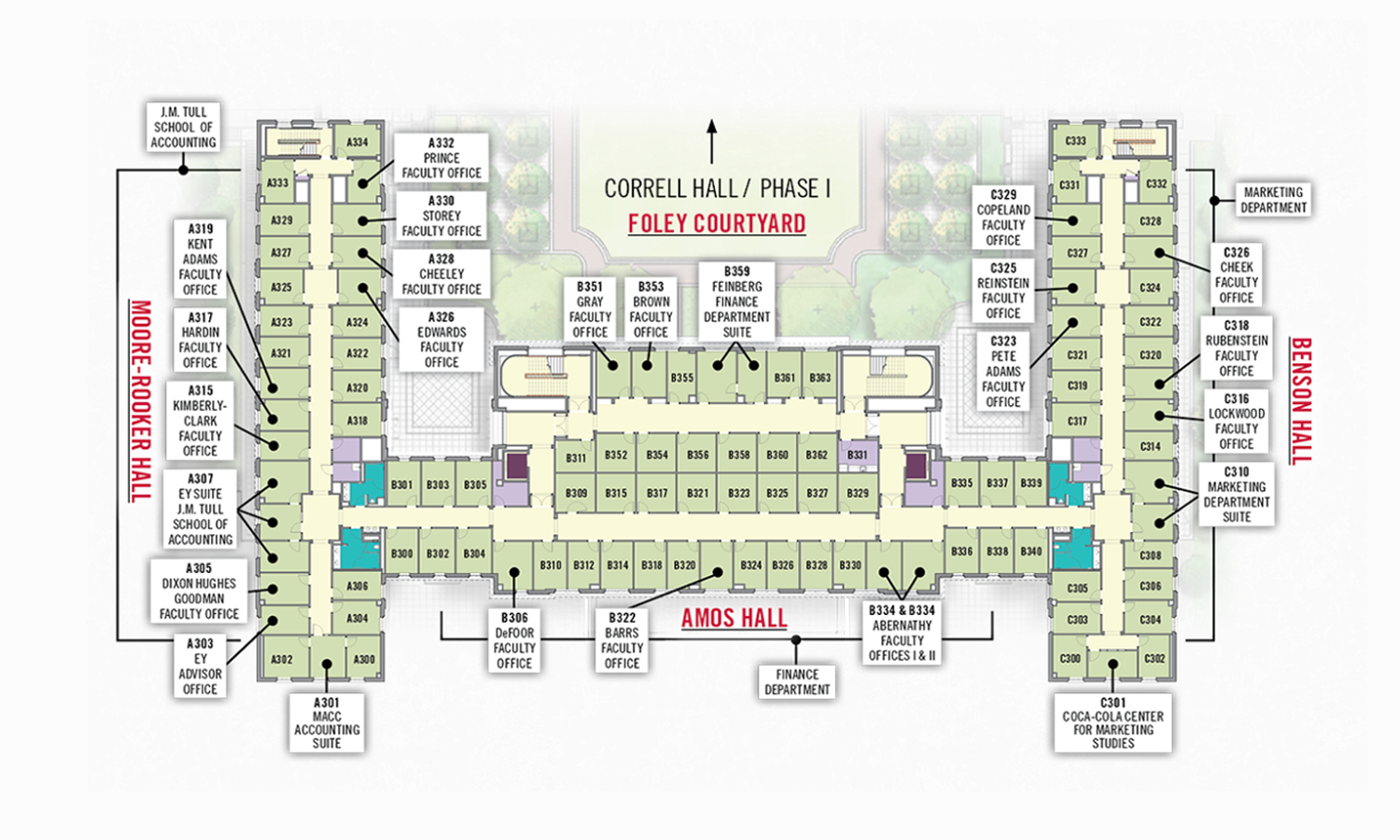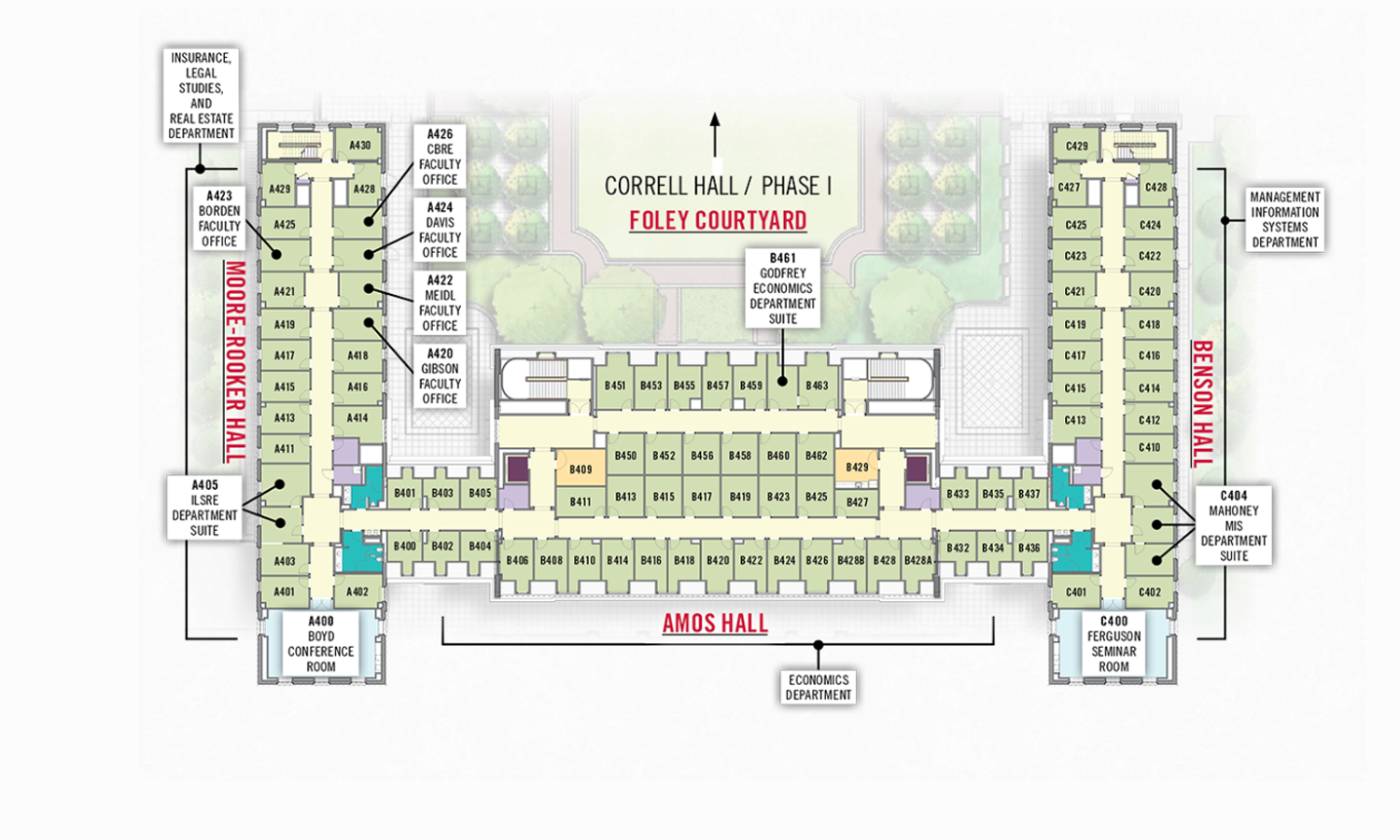 Ivester and Sanford and Barbara Orkin Halls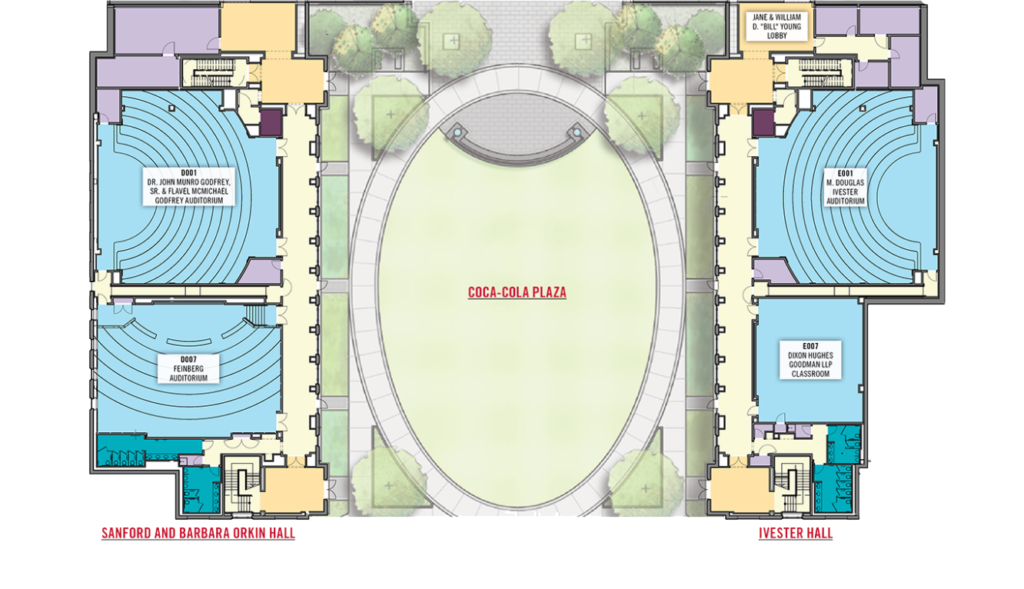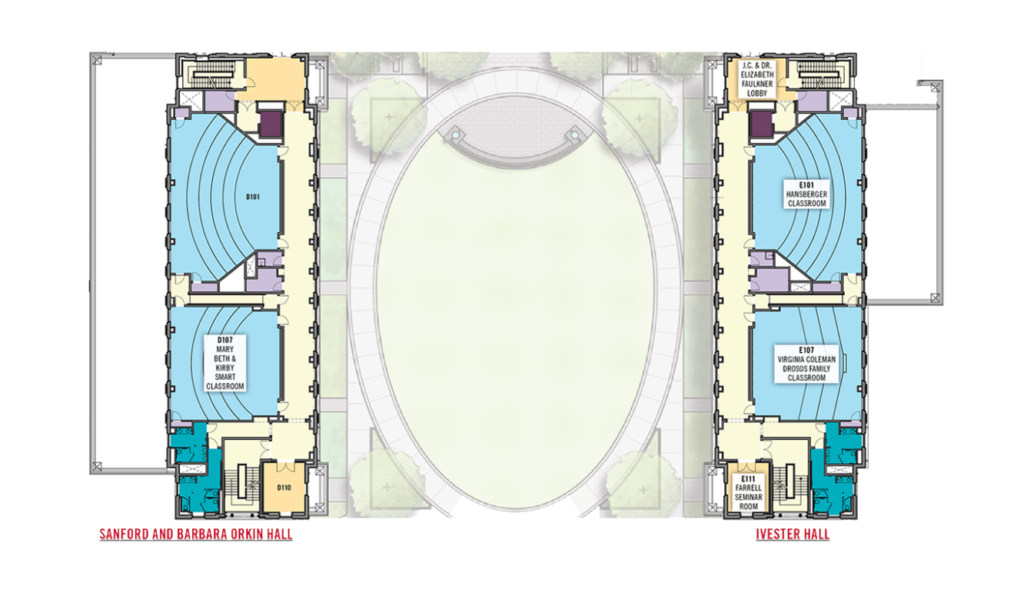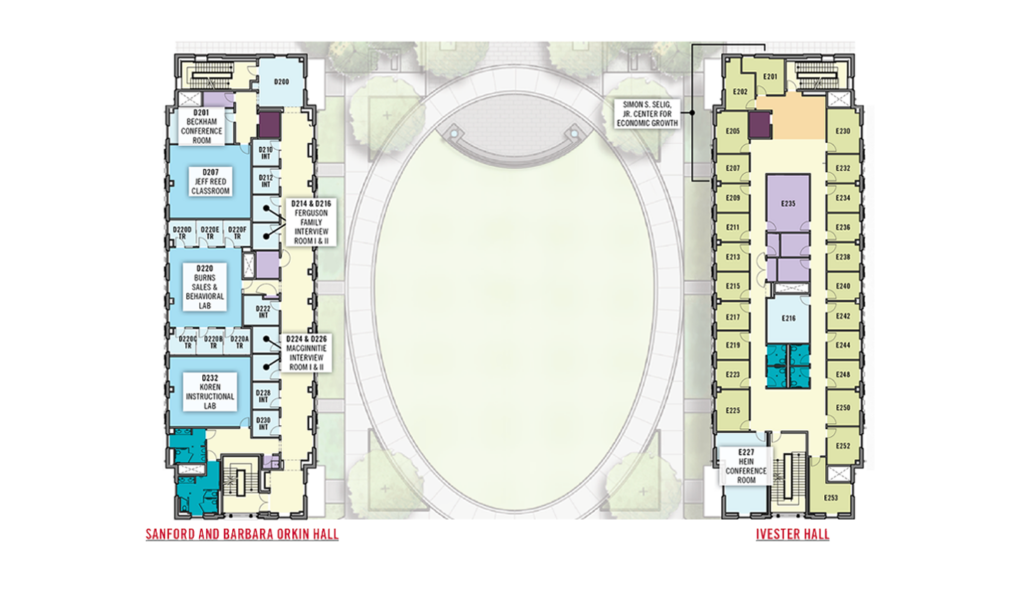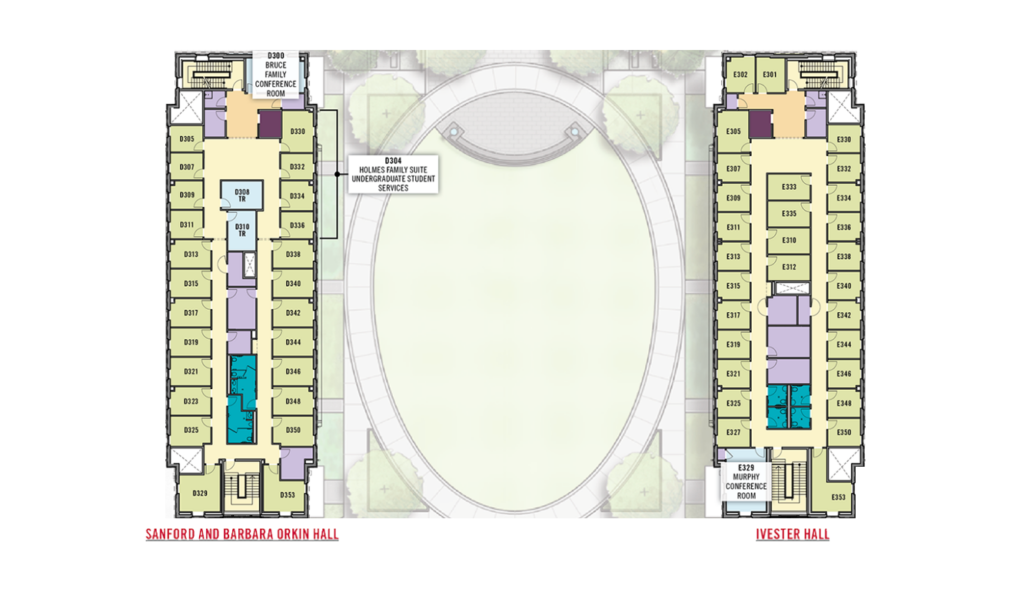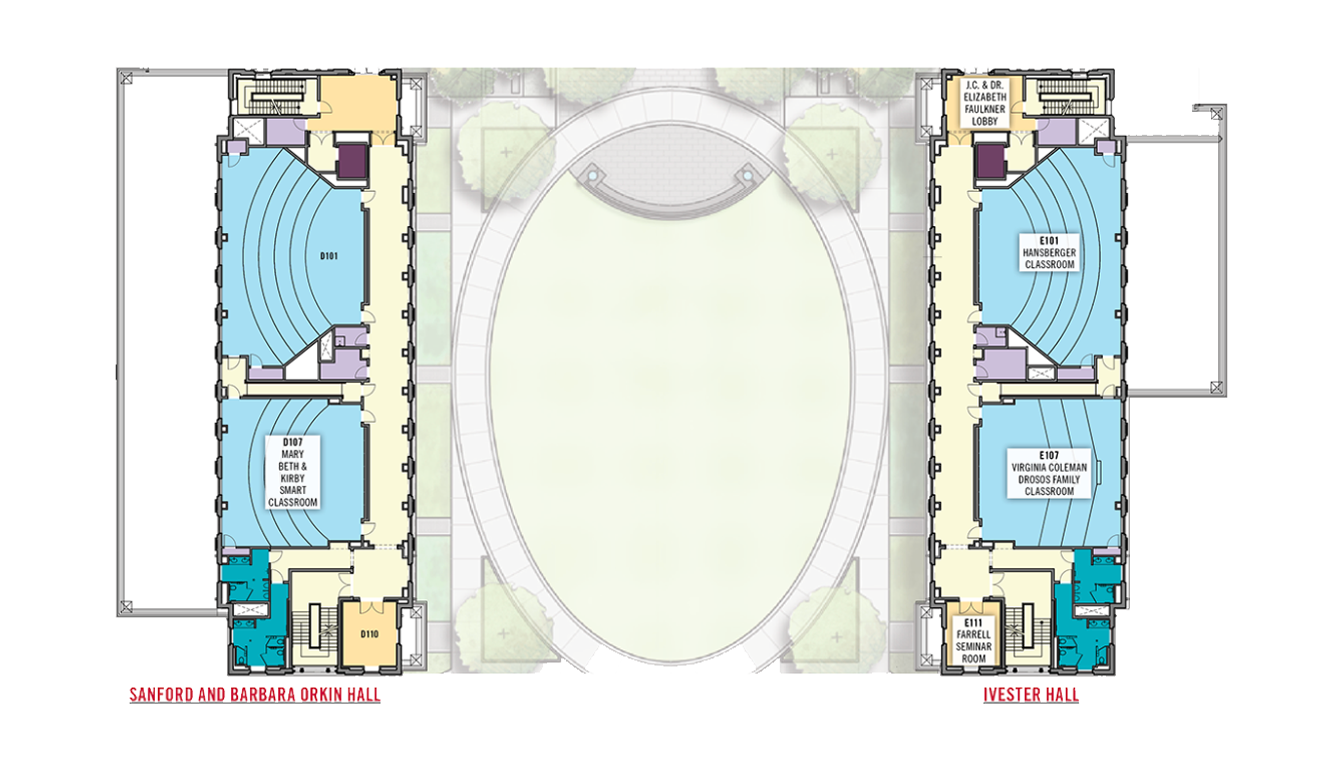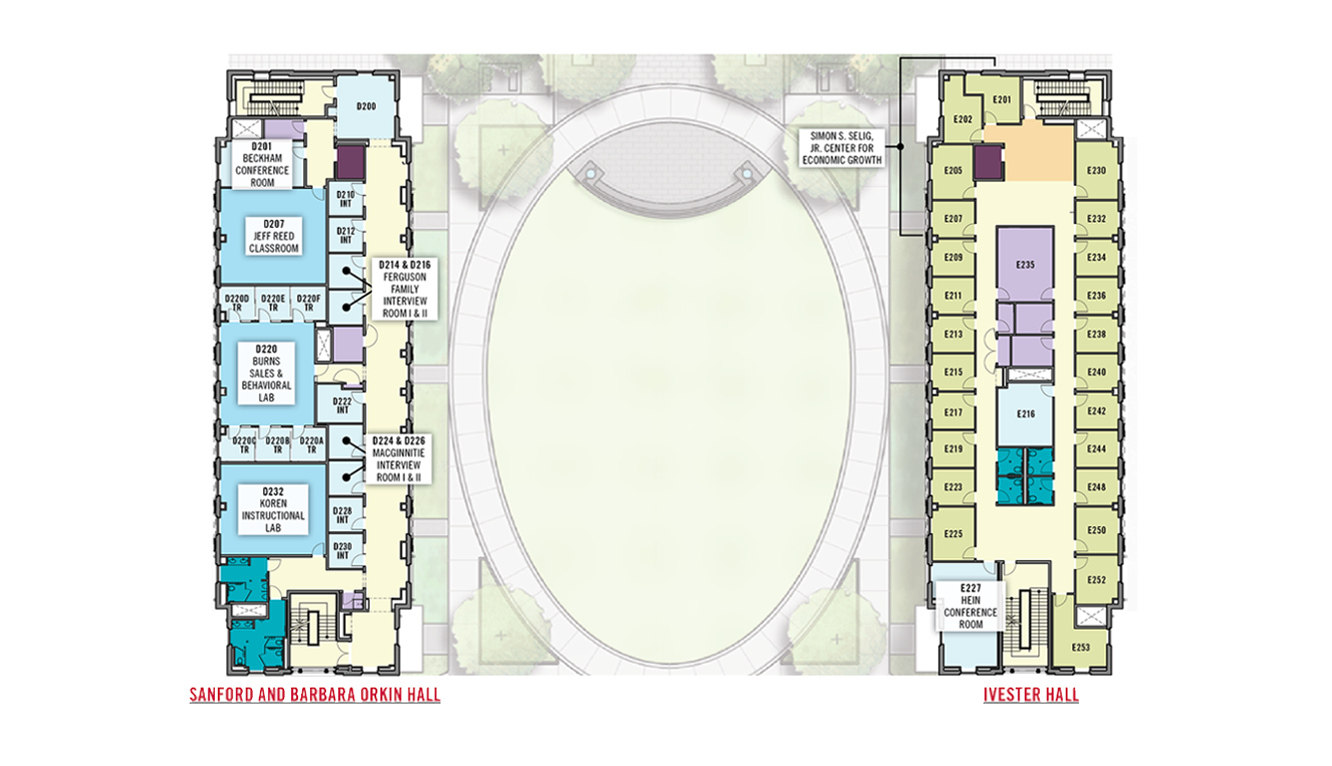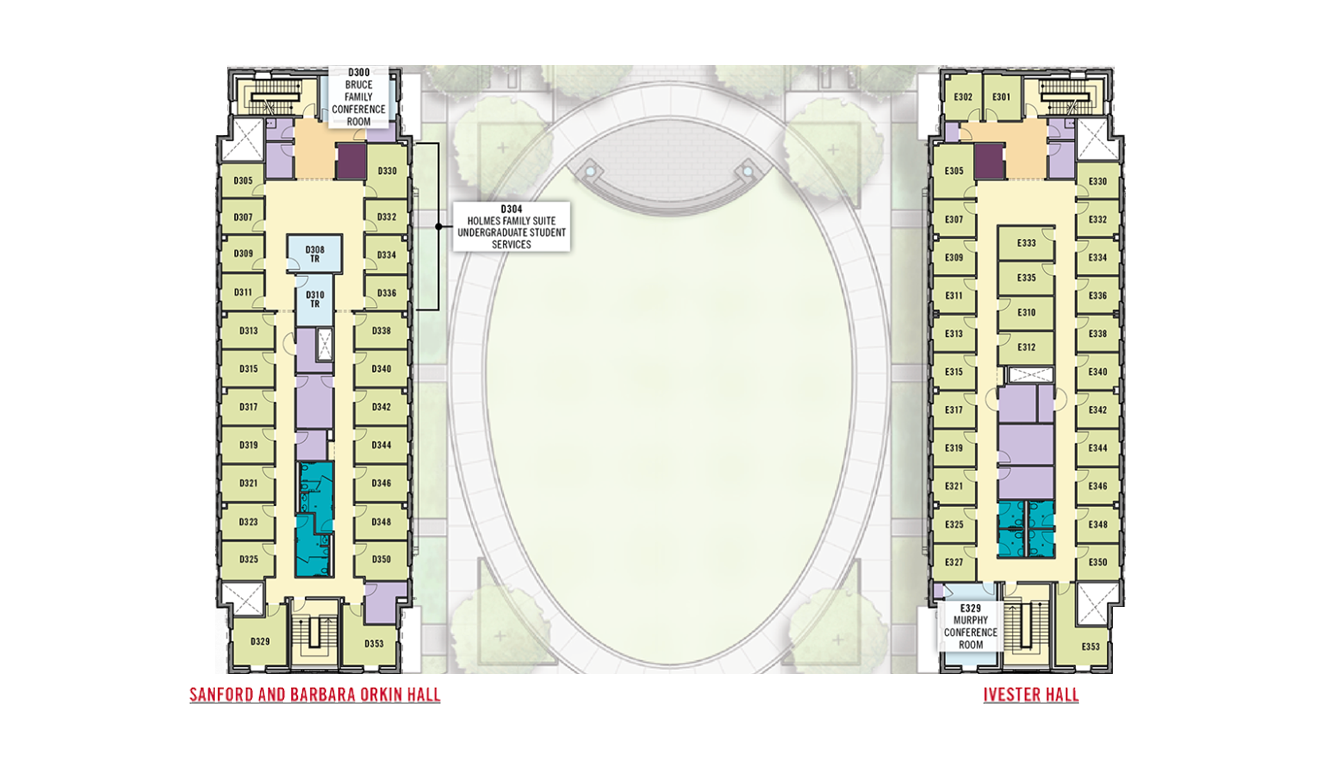 Amos Hall
Amos Hall is the centerpiece of Phase II, connecting Benson Hall and Moore-Rooker Hall. Home to Casey Commons, Rothenberger Café and the Benn Capital Markets Lab, it is named in honor of Daniel P. Amos (BBA '73), chairman and CEO of Aflac. Dan Amos is a past chairman of the UGA Foundation Board of Trustees and previously endowed the Amos Distinguished Professor of Insurance at the college.
Benson Hall
Home to several large classrooms, Benson Hall is named for one of Athens' most community-minded families: patriarch W. Howard Benson, son H.E. "Ed" Benson (BSC '42) and grandson Larry R. Benson (BBA '74). The late Howard Benson founded Benson's Inc. in 1918. A century later, Benson's Inc. is the parent company to Benson's Hospitality Group in Athens and Benson's Bakery in Bogart, Ga.
Correll Hall
Correll Hall provides top-tier facilities for Terry's graduate programs and college administration, including classrooms, an innovation lab, a graduate commons, project team rooms, interview rooms and more. It is named for Alston D. "Pete" Correll Jr. (BBA '63) and his wife, Ada Lee Correll (BSEd '63), in recognition of their generous support of academic excellence at the University of Georgia.
Ivester Hall
Ivester Hall is named for 1969 accounting graduate M. Douglas (Doug) Ivester. Located at the corner of Baxter and Lumpkin streets, the building features a 350-seat auditorium, three undergraduate classrooms, a seminar room and two conference rooms. It is also home to the Selig Center for Economic Growth, Terry College's marketing and communications, information technology and business offices.
Moore-Rooker Hall
Housing classrooms, a music business lab and the Stelling Family Study, Moore-Rooker Hall is named in honor of the family of Dudley L. Moore Jr. (BBA '57) and the family of John W. "Jack" Rooker (BBA '60). Dudley Moore was founding chairman of the college's Board of Overseers, is a past chairman of the UGA Foundation Board of Trustees, a former trustee of the UGA Real Estate Foundation, and an emeritus trustee of the UGA Athletic Association. Jack Rooker was founding chair of the UGA Real Estate Foundation and is a past chairman of the UGA Foundation Board of Trustees.
Sanford and Barbara Orkin Hall
Located at the corner of Baxter and Hull streets, Sanford and Barbara Orkin Hall honors the couple's longstanding support of UGA. The four-story building includes two auditoriums, four undergraduate classrooms, a behavioral lab, a computer lab for marketing research, six team rooms, nine interview rooms and the offices for Terry's Undergraduate Student Services.
Studio 225
At the edge of downtown Athens, Studio 225 is home to the UGA Entrepreneurship Program. It houses faculty/staff offices and space where student entrepreneurs can meet to form teams, meet with mentors, and collaborate to develop ideas. In addition to huddle rooms, conference rooms, and study nooks, the building includes a variety of multipurpose educational areas where students can work through business plans and showcase ideas to potential investors.