When Spencer Sutlive came to the University of Georgia, he was an outdoorsy kid with an idea to build a better ice chest. Five years later, his Rugged Road coolers have grown from a dream to a specialty brand to a must-have for outdoors lovers.
Out of a small office in North Atlanta, Sutlive has raised more than $2 million in venture capital over the year, allowing him to ramp up production of his lightweight, hyper-efficient coolers and get them into more retailers in 2023.
While his success is due in large part to the innovative nature of his product, it wouldn't have gotten off the ground without an early $5,000 investment from UGA Kickstart Fund — UGA Entrepreneurship's student-management venture fund.
"Kickstart helped with our initial funding so we could start the patent process," Sutlive said. "It was a long, expensive process that I might have pushed off if wasn't for the grant. When you get your start, you want every penny to go toward the product, but the patent is so important. But I didn't have any money. When I was in school, I was washing windows — hanging off buildings — to make the money we needed to get this started. So yes, Kickstart helped me out."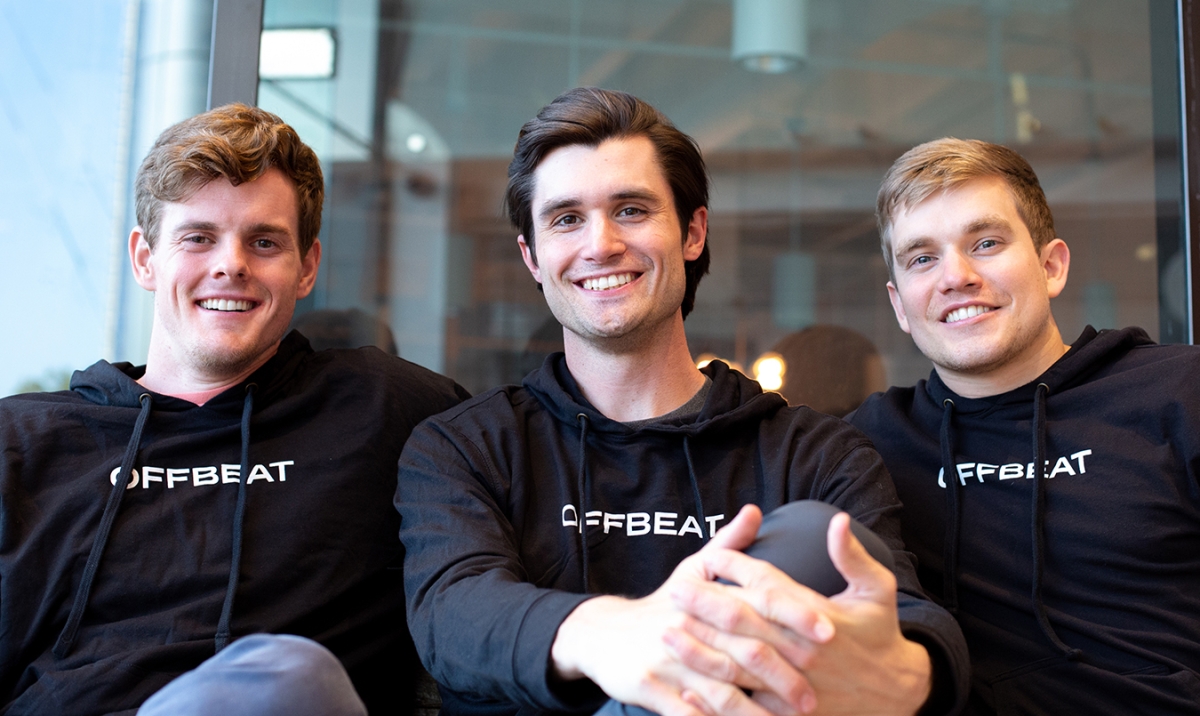 Sutlive isn't alone. Kickstart Fund alumni companies raised more than $7 million in venture capital. Digital marketing firm Offbeat Media Group raised more than $2 million from Atlanta Ventures and billionaire entrepreneur Mark Cuban. Ryze, a cryptocurrency bank, raised more than $3 million from Village Global and Starting Line.
The Kickstart Fund not only gave these student-led companies the early capital needed to start their businesses but also gave them valuable experience pitching their brands. Both are vital to turning a great idea into an actual business, Sutlive said.
"I think the skill set you develop of being able to think on your feet is something you need when you start looking for funding outside of the UGA setting," Sutlive said. "UGA has played a huge role in where we are today."
The Kickstart Fund was established in 2017 with the financial support of private donors, including a major gift from the SunTrust Foundation (now called Truist Foundation). While only a few companies made it to the ranks of Offbeat Media or Rugged Road, the fund has more than met its goal of giving students the experience of starting or growing their small businesses.
In the years the student board has screened applicants and awarded grants, it has distributed more than $160,232 to 49 student startups, said Garrett Williams (BBA '22), who served as managing partner of the Kickstart Fund during its 2021-2022 funding year. Kickstart grants range from $500 to $10,000, with the average just over $3,000.
"We look for revenue potential or profit potential — just the core financials. We ask, 'Could this business sustain the founders in a full-time job,' " Williams said about the fund's investment criteria. "The second thing we look at is value creation. We ask, 'Do they create value for a specific community or a certain set of stakeholders?' And the third thing we look at is innovation. Are they providing any new proprietary production process, or are they solving a problem that a specific community or group of stakeholders is feeling?"
Not every company scores high in every criterion, but that's what makes Kickstart's alumni so diverse. Some students bring in innovative ways to maximize new media marketing, while others connect an existing solution to populations with unsolved problems.
Either way, the fund's broad scope enabled it to help launch and grow some of UGA's most successful student startups.
"I think our core mission is to identify and support the next unicorn at UGA," Williams said. "That's a high strategic priority for the Kickstart Fund, the UGA Entrepreneurship Program, the Innovation District and UGA at the institutional level. The fund is part of UGA's strategic advantage as a hub for innovation."
The UGA Kickstart Fund begins screening applications when the fall semester starts in August. For information, visit terry.uga.edu/entrepreneurship.