Karen Bennett is, to put it plainly, a people person.
Sure, it's right there in her job title: as executive vice president and chief people officer for Cox Enterprises, Bennett is responsible for making sure the company's nearly 50,000 employees have the resources they need to do their jobs and the support to avoid burning out.
But spend any amount of time with Bennett (BBA '85, MBA '11) or those who know her best, and it's clear her affinity for her fellow humans doesn't stop at the C-suite door.
"Being around people is what I do for a job, and I'm very passionate about it, but it's also what I do in my life," says Bennett. "I love being around my neighbors, I love being around my friends. I have a big and beautiful family that I love being a part of."
And in the workplace, Bennett is not exactly your average HR boss. "She's somebody I can go to for anything," says Ashley Peterson, Cox Enterprises' VP of people solutions. "Whether it's a work issue or something I'm grappling with personally, she's just a caring individual. And I appreciate that."
Bennett took that approach to shaping the employee experience first at Cox Media Group and then at Cox Communications. Last year she was promoted to oversee human resources for the parent company, where she made an immediate impact, says chairman and CEO Alex Taylor.
"One of the most important aspects of being a leader is being a good teammate," says Taylor. "And I don't think there's a better teammate."
Bennett makes a point to ensure employees feel seen and, more importantly, heard. At a Coffee with Karen event in the Atlanta campus' expansive cafeteria in March, a table of Cox staffers discussed various topics, including career hopes and concerns, workplace culture, and what they happened to be binge-watching that week.
"You can be exactly who you are around Karen," says Kia Painter, who occupies the EVP-CPO role at Cox Communications. "She welcomes everybody in their exact uniqueness. That's what I love the most about her personally. But that's also why I love working with her."
Forming a future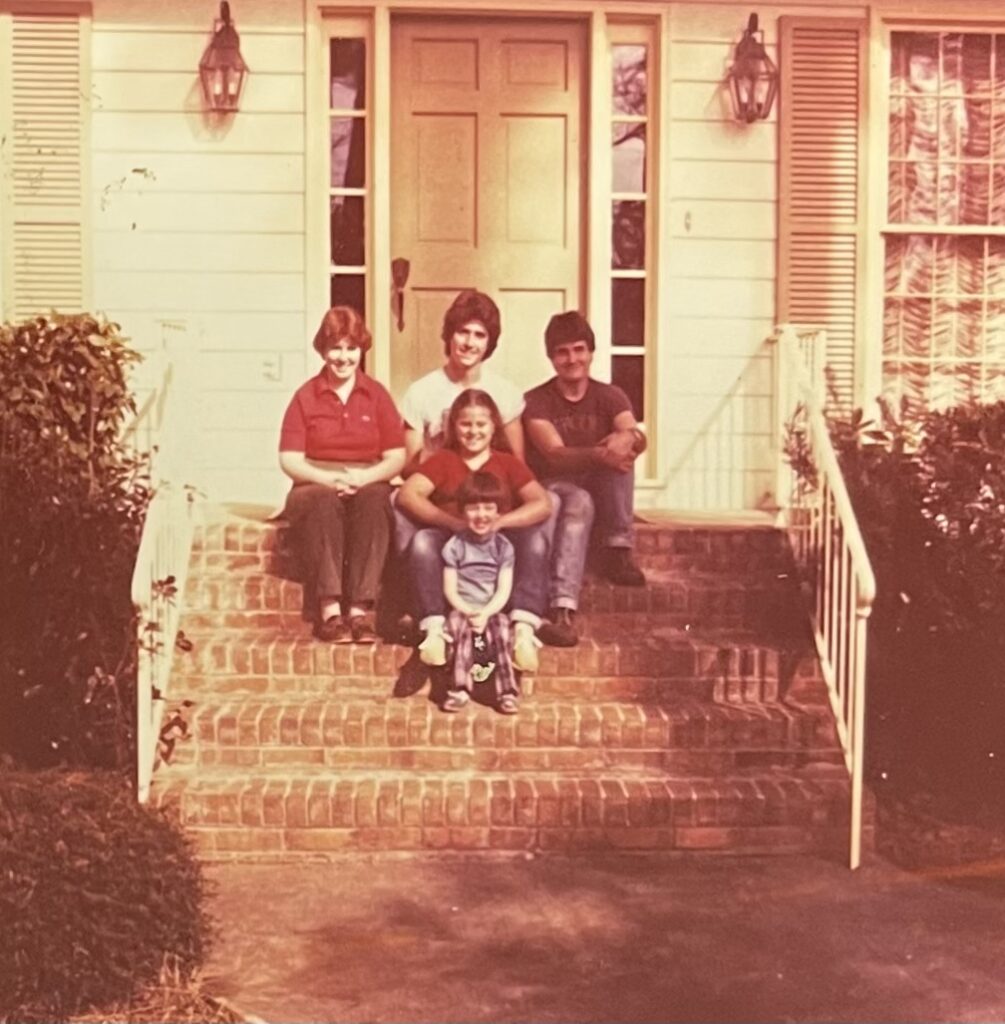 Bennett grew up in Atlanta, the daughter of native Atlantans Joel and Patricia, the middle child of five and the oldest daughter. Her father owned and operated a string of small businesses, and everyone in the family helped out in one way or another. The importance of work was ingrained in her from a young age.
"When I got my first summer job where I drew a paycheck, I pretty quickly realized, 'Wow, input equals output,'" says Bennett. "I went on to have jobs where I realized I enjoyed helping in the business side of things, much like I helped in the family business."
Her outlook on work continued to develop during her time at UGA, where Bennett was determined to "set my own future," she says — a future that began to form thanks to a Terry class then called Personnel Management.
"It was an obligatory class, but to me it was the 'a-ha,'" says Bennett. "I could understand how to count the numbers, I could understand how to woo the consumer, and I could understand how to operate efficiently. But the one thing that is wildly variable is human behavior. So how can you effectively lead a large group of individuals? I was totally taken with that aspect of business."
To help finance her degree, Bennett held an on-campus job working to administer a study abroad program offered through the Department of Student Affairs. Surprised by Bennett's professionalism and attention to detail, the program's director, Jenny Best (ABJ '60, MA '61, EdD '88), gave her responsibilities beyond those of the typical student worker.
"She gave me full latitude," says Bennett. "I felt like I had a mini business. That made a huge impact on me, because it not only made me realize I had those skills, but I was young, I was a student, yet I was being entrusted to run this. She would trust and verify, but it helped me a great deal."
Bennett carried that experience through her early career and into her executive roles. A deep believer in the power of self-confidence and gifted at spotting potential in those who may not see it in themselves, she has helped countless others advance in their professional journeys.
"I feel very strongly about trying to identify opportunities for people," says Bennett. "There's the expression 'bloom where you're planted,' but sometimes you need to move to a different garden."
This passion even birthed an office nickname.
"We call her the Oprah of succession planning," laughs Painter, who succeeded Bennett at Cox Communications. "She's like, 'You get a CPO job, you get a CPO job, you get a CPO job.'
"She is known for finding talent, giving them opportunities so they can continue to grow," Painter adds. "She has a unique ability to bring others along and allow them to achieve their dreams."
Bennett is particularly dedicated to elevating women, recalling Best's influence as well as challenges she overcame in her own career. Angela Tolliver, who spent 22 years at Cox before moving into a leadership role at Johnson & Johnson, wonders at her former colleague's impact.
"Karen is an outstanding leader and has been an inspiration for thousands of female professionals," says Tolliver (BBA '92, MBA '14). "(She) has achieved incredible heights while continuing to uplift others along the way."
Leading with grace
For Bennett, inspiration starts with understanding. "Being a leader is not just leading the work, it's leading people to want to do the work," says Bennett. "So I try to show up as that leader, but more importantly, train and develop others to be empathetic leaders who will always do the right thing, and who will always treat people with respect."
Empathetic leadership is essential during a crisis. COVID posed challenges for most executives. For Bennett, it first meant figuring out how to keep frontline workers safe.
"Broadband infrastructure was one of the most important things we all had to rely on," says Bennett. "Your cable guy had to continue working. And we had to figure out smart and safe ways they could do that, because it's our responsibility."
The pandemic also illuminated the importance of having an adaptable HR strategy. "I think the last three years re-shaped what human resources is and where it fits in in a company's pecking order," Bennett says.
While companies slow to respond to the growing demand for flexible work arrangements struggled to hire and retain employees, Cox pivoted quickly to offering remote schedules, wellness programs and other benefits.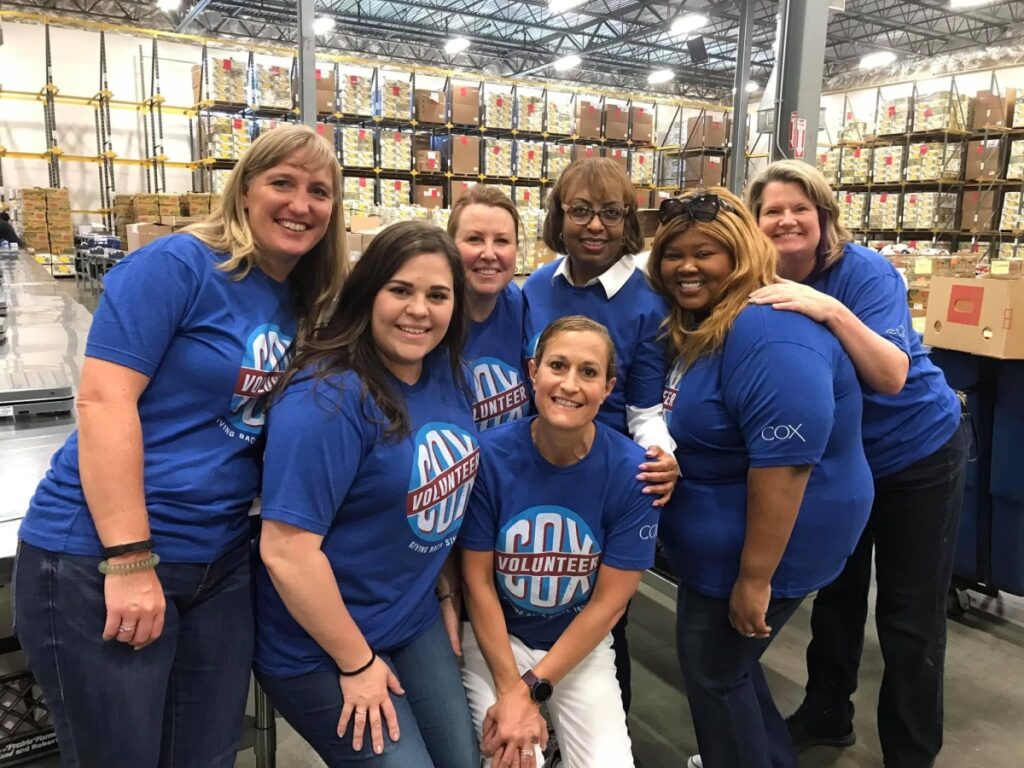 Taylor says Bennett makes sure her employees still feel connected.
"Coming out of COVID and returning to work, with things being more remote, what does togetherness mean, and how do we make sure that we're not losing something?" says Taylor. "She's the one I talk with most about that."
For as diligently as she works to improve others' lives, Bennett also takes care to show herself grace. Most weekends you can find her relaxing with her spouse at her north Georgia lake house, surrounded by tall trees and still water, a pair of attentive, "inordinately spoiled" dogs at their side.
"It's beautiful, it's quiet. The outdoors is very restoring to me," she says. "There's something about the beauty in things you have absolutely no control over that grounds you, that reminds you where you fit in this world."
Ultimately, though, there's no un-peopling a people person.
"I am wildly optimistic about people," Bennett says. "We all have opportunities; we just have to decide which ones we want to take and which ones we don't. And that doesn't mean they all work out. But the courage to take advantage of the opportunity is everything for a person."