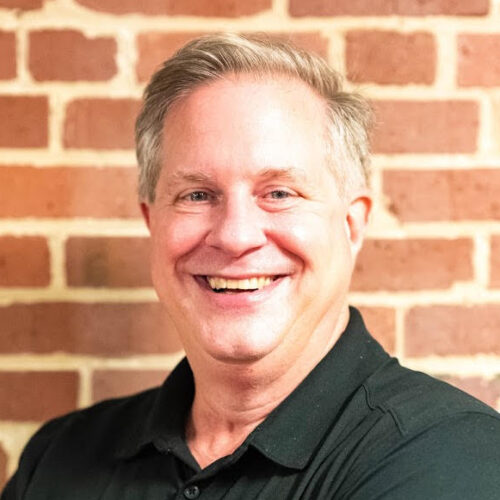 Marty Parker
Senior Lecturer

,

Department of Management
Biography
Marty Parker's motto is that he "helps students and companies grow and succeed." Marty Parker is a highly experienced Supply Chain Executive and UGA Lecturer. With over 25 years of experience in Operations, Supply Chain, Marketing, Strategic Planning, International Expansion, and M&A, he has worked with numerous individuals and tools. He has extensive knowledge of ERP, CRM, and process improvements and is familiar with SAP, Salesforce, and Arena Simulations.
Marty works closely with students and founded UGA's first Supply Chain Advisory Board. In addition, he leverages his industry connections to benefit board members, student members, and UGA's Supply Chain Area of Emphasis by improving course content.
Marty has awarded numerous times including the:
Marty also teaches Executive Education courses through the Terry College of Business. Marty serves at the Academic Director for the Executive Education Leaders Academy teaching on managing others, creating a positive work culture, coaching, mentoring and performance consequence management. He teaches additional courses including  Supply Chain Strategy, Service Operations, and Operational Excellence.
As a Partner at TechCXO, Marty serves as a consultant and interim/fractional COO, CMO, or CSO for companies with unsteady or complicated operations and processes in the areas of Supply Chain, Manufacturing, and Process Improvement.
Marty is a Supply Chain Influencer on social media (UGA's own Supply Chain DAWG), tapping into his vast Supply Chain network and knowledge to help companies find new customers and markets and to help his students find internships and jobs.
Education
BS

,

Chemical Engineering

,

Virginia Tech

,

1987

MBA

,

Management

,

University of Georgia

,

2006
Research Interests
Strategic management (in supply chain)
Operations
Process improvement
Consulting
Awards, Honors, and Recognition
2020 Seawell Faculty Recognition Award
2021 Terry College of Business Outstanding Teacher Award
2022 Student Career Success Influencer Award
Named one of Poets & Quants Favorite MBA Professors of the Class of 2023
2023 Hugh O. Nourse Outstanding MBA Teacher Award for the FTMBA elective curriculum
Prior Professional Positions
Senior Lecturer | | Strategy Expert in Supply Chain | Interim CEO, COO or CSO | Consultant | Expert Witness Consultant | TechCXO

,

University of Georgia | Atlanta, GA

,

2017-present

VP, Marketing

,

Sto Corp. | Atlanta, GA

,

2015-2016

VP, Operations

,

Sto Corp. | Atlanta, GA

,

1999-2015

Manager, Engineering and Quality Assurance

,

Sto Corp. | Atlanta, GA

,

1996-1999

Process & Chief Engineer

,

Sto Corp. | Atlanta, GA

,

1993-1996

Research and Development Engineer

,

Philip Morris | Richmond, VA

,

1990-1993

Process Engineer

,

Philip Morris | Richmond, VA

,

1989-1990

Associate Design Engineer

,

Philip Morris | Richmond, VA

,

1987-1989