2023 Professional Women's Conference Speakers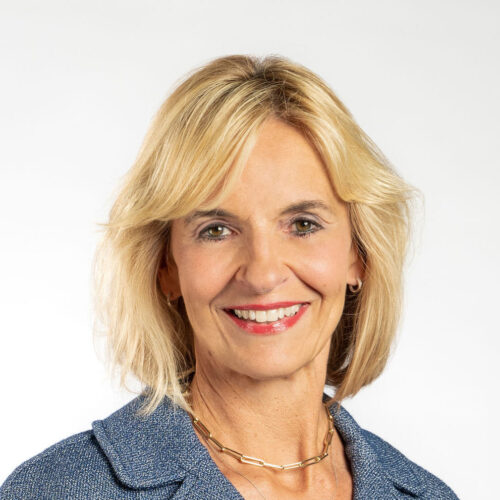 Allison Ausband
EVP & Chief Customer Experience Officer, Delta Air Lines
Allison Ausband is EVP and chief customer experience officer for Delta Air Lines. In this role, she oversees the end-to-end customer experience and the 65,000 team members in Delta's Customer Experience Design, Airport Customer Service, In-Flight Service, and Reservations and Customer Care divisions who deliver those experiences.
She and her team have continued to combine industry-leading innovation with a people-first approach to customer service to create a more seamless, personalized and elevated experience for every customer. As a result, Delta served nearly 200 million customers in 2022 and was named the top U.S. airline by the Wall Street Journal for the second year in a row. 

Previously, she led Delta's 20,000+ flight attendants as senior vice president of in-flight service. Under her leadership, the team achieved all-time high customer satisfaction scores. She has also served as vice president — reservation sales and customer care, where she was responsible for more than 37 million customer contacts each year across 10 engagement centers in four countries. During her tenure, Delta's engagement centers achieved J.D. Power certification — a first for a U.S. airline. 

Allison began her career at Delta in May 1985 as a flight attendant after graduating with a degree in journalism from the University of Georgia. She is currently Delta's executive sponsor for human trafficking and chair of the University of Georgia Board of Trustees. She also serves on the board of directors for Delta Community Credit Union and the board of trustees for the William R. and Sara Babb Smith Foundation.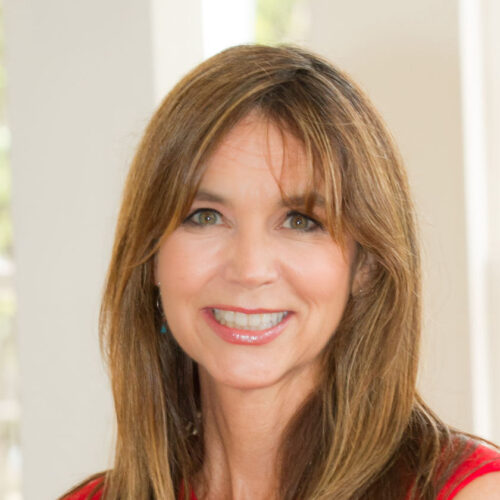 Stephanie Stuckey
CEO, Stuckey's Corporation
Stephanie Stuckey is CEO of Stuckey's, known for generations as a highway oasis serving up pecan log rolls and kitschy souvenirs. Founded in 1937 by her grandfather, W.S. Stuckey Sr., in Eastman, Georgia, Stuckey's grew into over 350 stores nationwide by its peak in the 1970s. The company was sold in 1964 and sadly declined for decades under a series of corporate owners. Fortunately, Stuckey's is now back in family hands: Stephanie purchased the company in November 2019.

Along with her business partner, R.G. Lamar Jr., who serves as president, the company acquired a pecan snack and candy plant in Wrens, Georgia, in January 2021. They are now scaling production of the Stuckey's branded snacks and sweets — including the iconic pecan log roll — to be sold in almost 5,000 retail stores nationwide. Stuckey's also operates a distribution center, a fundraising business, a corporate gift program, and has an online store.

Stephanie received undergraduate and law degrees from the University of Georgia. She worked as a trial lawyer, was elected to seven terms as a state representative, ran an environmental law firm, served as director of sustainability for Atlanta, and taught as an adjunct professor at the University of Georgia School of Law. Stephanie's achievements include being named one of the Most Admired CEOs of 2022 by the Atlanta Business Chronicle, 100 Most Influential Georgians by Georgia Trend and a graduate of Leadership Atlanta. She serves on the corporate board for Bealls, a Florida-based retailer with more than 550 stores.
The Stuckey's story has been featured in The New York Times Sunday business section, the TODAY Show, and The Washington Post. When she's not running Stuckey's, Stephanie enjoys traveling by car to explore the back roads of America and pulling over at every boiled peanut stand and World's Largest Ball of Twine.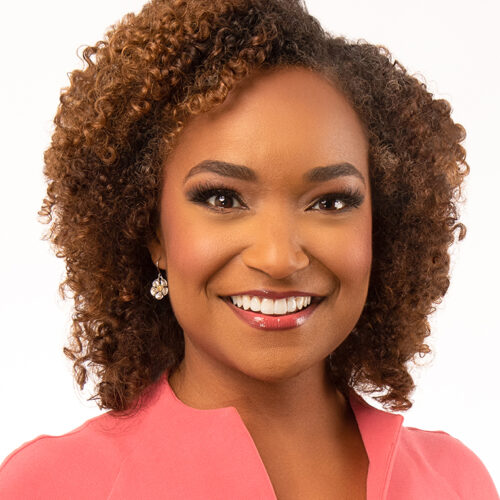 Lori Wilson
Lori Wilson joined the WSB-TV Channel 2 in 2017. She helps Georgians get ready for their day as the anchor for Channel 2 Action News This Morning from 4:30 a.m. – 7 a.m. Lori has covered everything from Hurricane Irma and the coronavirus pandemic to the passing of several legendary civil rights leaders here in Atlanta. Her most memorable moment was covering protests in Atlanta following the death of George Floyd. Lori is an Emmy award-winning anchor and reporter. She graduated from Indiana University. Before joining WSB-TV, Lori worked in Indianapolis, Philadelphia, and Shreveport, Louisiana. She is a children's book author, a member of National Association of Black Journalists and the Delta Sigma Theta sorority.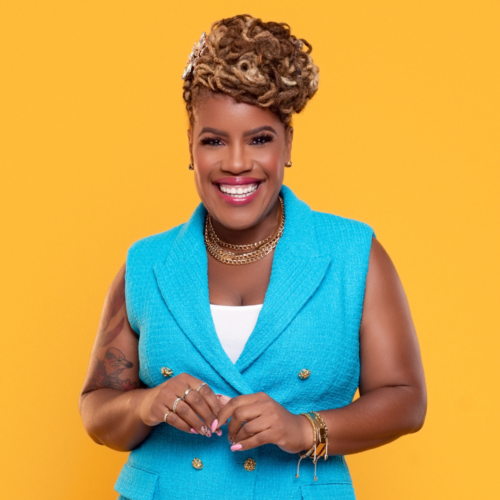 Kishshana Palmer
Kishshana Palmer is an international speaker, trainer, and coach with a 20+ year background in fundraising, marketing, and talent management who helps leaders create high performing teams.

Kishshana is CEO of Kishshana & Co., an organizational development firm focused on helping everyday leaders live well and lead well. Her firm's work centers on equity and social justice and practical solutions for today's organizations. She is the founder of The Rooted Collaborative — a global community focused on the growth and development of women leaders of color in the social sector. She's the host of the podcast "Let's Take This Offline", an adjunct professor at Baruch College, a Certified Fundraising Executive (CFRE), a BoardSource Certified Governance Trainer (CGT), A Gallup Certified Strengths Coach, a Q3LC Certified Coach and an AFP Master Trainer. When an organization wants to grow, find and retain people on their team, raise money, and more she is the fairy godmother they have on speed dial. Her work isn't limited to organizations, she also coaches high performing leaders.

Kishshana is a NYC girl and mother of one wonderful teenage daughter. Kishshana is the epitome of your classic 90's Queens homegirl and quintessential corner office executive. She is your daily dose of Claire Huxtable with a side of Blanche Devereaux.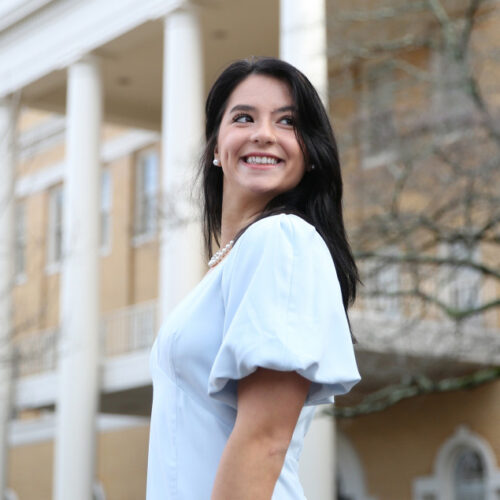 Vanessa Sachs
When SWAKE Cosmetics was founded in 2022, Founder and CEO Vanessa Sachs had a specific consumer in mind – "the lifelete." Defined on SWAKE's website as an "always-on achiever who feels the pressure to look good regardless of their environment," the lifelete is who inspired Sachs to create a cosmetics company built with sweat in mind.

Sachs pursued a Master's degree in consumer analytics at the University of Georgia, and first came up with the concept for SWAKE when her family moved to Naples, Florida. The hot weather in the city caused her makeup to sweat off.

After researching the cosmetics market for products similar to her concept, Sachs found a gap in the availability of makeup meant to endure sweat while also protecting the skin.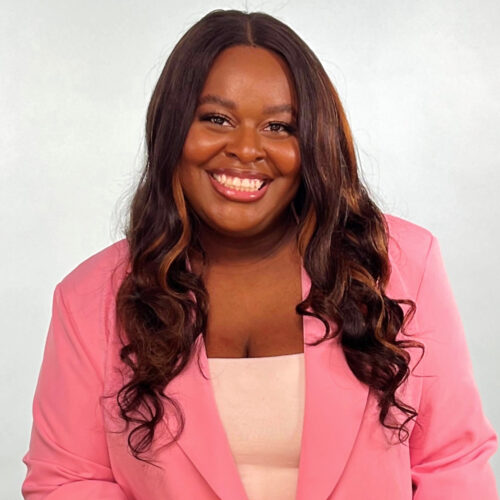 Kristen Dunning
Kristen Dunning is an award-winning medicinal plant and agricultural researcher, eczema warrior, and the founder of Gently Soap – an herbal-infused bath product line for sensitive skin. Rooted in the agricultural legacy of her grandparents, Dunning dreams of bringing joyful relief to millions of homes across the nation and empowering them to celebrate their sensitive skin.