With state-of-the-art facilities, an unmatched academic experience, world-class faculty and a robust alumni network, Terry can empower you to reach your full potential both professionally and personally. Take a look inside the Terry experience.
Customizable Academic Experiences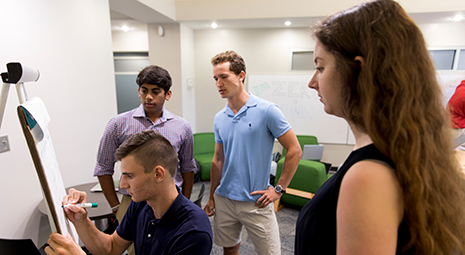 Take your skill set to the next level. Terry offers a wide number of certificate programs and specializations that include certification in leadership, entrepreneurship, music business and FinTech.
Learn Beyond the Classroom
Create your own path with hands-on experiences. About 85% of undergraduates complete an internship and 45% study abroad. We also offer exchange programs and an International Business co-major. Closer to campus, volunteer activities and service-learning projects provide enrichment opportunities beyond the classroom.
Career Services + Alumni Connections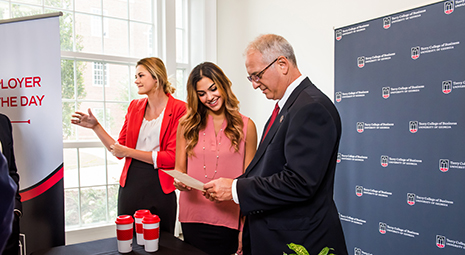 From our Undergraduate Career Services to our TerryConnect initiative, we keep you in constant connection with industry leaders, recruiters and our alumni network.
Collaborative Learning Opportunities
Terry faculty are more than just educators. They are experts who engage you in the classroom with real world situations based on their research. Their constantly evolving curriculum inspires critical thinking and encourages creative problem solving.
High School + Intended Business Students will apply to a Terry major once they are sophomores at UGA. Learn about eligibility requirements and preparing for Terry.
| | |
| --- | --- |
| | Want to get a better idea of the atmosphere at Terry? Sign up for a tour with one of our Ambassadors. |