Students, staff and faculty donated and prepared backpacks to ease the burden of those experiencing homelessness during college's annual B.A.G. (Bringing Athens Good) event.
Multiple nonprofit organizations work together to host this annual care package drive. The University of Georgia's Institute for Leadership Advancement, UGA student group SOUL (Serving Others Unconditional Love) and The Backpack Project organized the B.A.G. Event at Terry for the past four years.
"To do something with the resources we have that is way bigger than anything we could ever do alone to help alleviate the burden of homelessness is our goal," said Anna-Caroline Groff, a Terry College economics major who serves as SOUL president.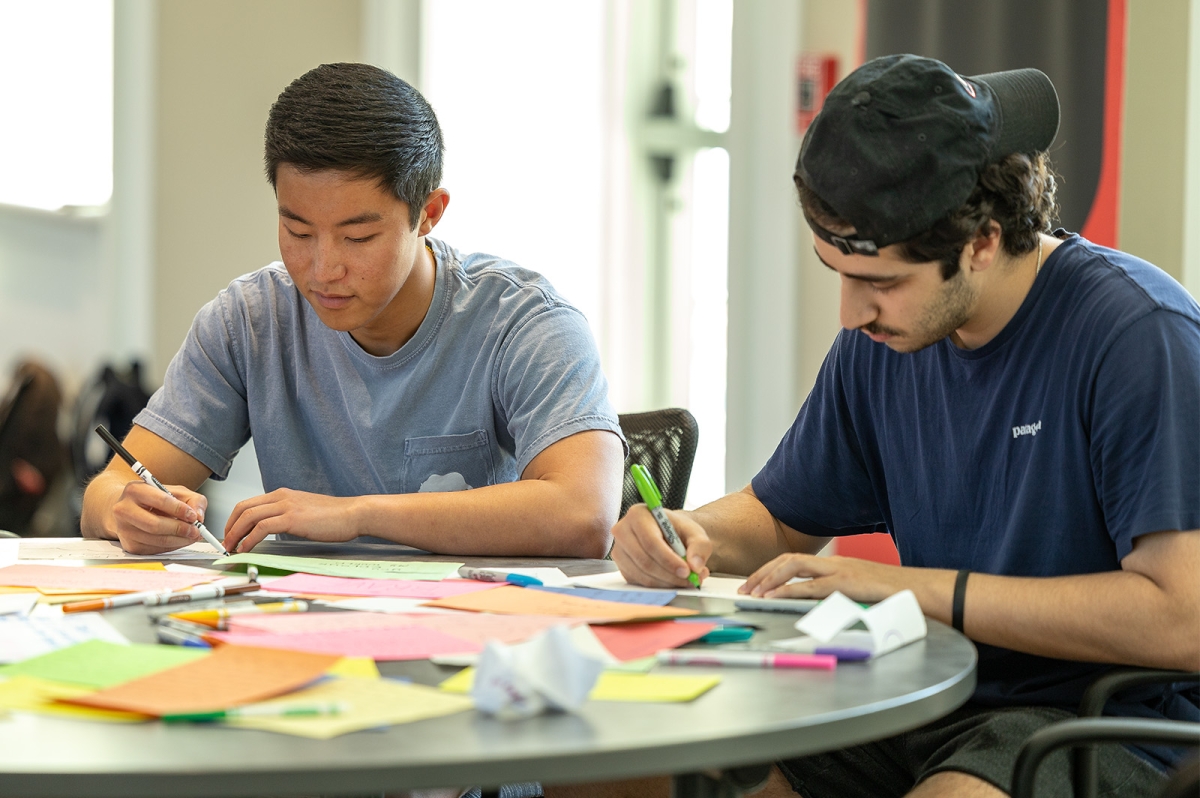 Almost 80 volunteers came together in Stelling Study to outfit 100 backpacks and 80 hygiene kits in two hours on April 19 for donation to the Sparrow's Nest resource center and Bigger Vision Community Shelter in Athens.
"I love that this event is with Terry and its resources and that it ties the element of service to the college," said Morgan-Elizabeth Carriker, SOUL vice president and Terry College management major.
Terry faculty, students and staff raised money and project awareness weeks before the event. Each backpack contains items making living without a home easier — non-perishable food, hygiene items, toiletries, clothing and other necessities.
Participants added a handwritten note to the bag's recipient, providing a personal connection to the initiative.
"I can picture the individuals receiving their backpacks and seeing the great items inside that will hopefully help them out so I would say it was a success," said Jim Carson, the Daniel P. Amos Distinguished Professor of Insurance at the Terry College.