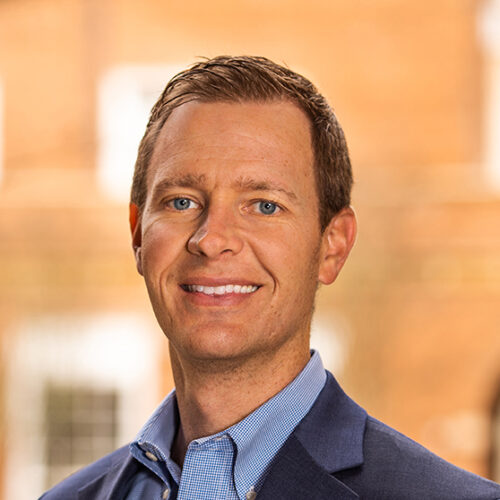 Troy A. Montgomery
Lecturer

,

Department of Management
Biography
Dr. Troy A. Montgomery is a full time faculty member in the Terry College of Business where he teaches Operations, Supply Chain, Project Management, and Lean Six Sigma courses in the Undergraduate, Full-Time MBA, Professional MBA, Executive MBA, and Online MBA program.
Troy is also Managing Partner at SC&E Partners, an advisory firm focused on helping organizations succeed in strategic change and execution. He has experience leading teams, projects, and programs with large organizations across multiple industries including General Electric, Bank of America, and Humana. Troy is also an experienced researcher, former adjunct professor, and dissertation chair to doctoral candidates at the University of South Florida. Outside of teaching and advising organizations, he enjoys spending time with his wife, son, and daughter.
Education
BS

,

Mechanical Engineering

,

University of Notre Dame

MBA

,

Management

,

University of Georgia

DBA

,

Doctor of Business Administration

,

University of South Florida
Research Interests
Operations management
Process improvement
Consulting
Executive education
Supply chain management
Change management
Project management
Publications
Journal Articles
Bishop, T., Reeves Jr., K., Montgomery, T.A., Carolina Leo, C. (2023). Relaunching Lean Six Sigma with action research, ISE Magazine, 55(9) 28-34.
Shreffler, J., Montgomery, T.A., Shreffler, M., Bernal, M., The, S., Danzl, D., Nan Mallory, M., Huecker, M. (2021). Measuring Faculty Viewpoints to Optimize Success for Faculty Researchers: Does Creativity Matter?, Creativity Research Journal.
Dozier, P.D. and Montgomery, T.A. (2019). Banking on Blockchain: An Evaluation of Innovation Decision Making. IEEE Transactions on Engineering Management, 67(4), 1129-1141.
Montgomery, T. (2017). What critical factors do companies consider when selecting innovation ideas? Muma Business Review, 1(7). 69-80.
Montgomery, T. (2017). "How much is this worth?" Humana's Chief Innovation Officer explains why this is the wrong question. Muma Business Review, 1(3). 31-38.
Montgomery, T. (2017). Cost estimating – make or buy? Muma Case Review, 2(3). 1-24.
Awards, Honors, and Recognition
Six Sigma Green Belt, General Electric 
Superstar OMLP award, General Electric 
Lean Six Sigma Black Belt, Bank of America 
Spirit Award, Bank of America 2009, 2010, 2011
Project Management Professional (PMP), Project Management Institute 
North Star Award, Humana 
Prior Professional Positions
Managing Partner

,

SC&E Partners

,

Current

Strategy Engagement Leader

,

Humana | Tampa, FL

,

2014-2018

Associate Director

,

SSA&Company Management Consultant | New York, NY

,

2011-2014

Vice President Senior Consultant

,

Bank of America | Charlotte, NC

,

2008-2011

Operations Leader and OMLP Engineer

,

General Electric | Louisville, KY

,

2002-2007