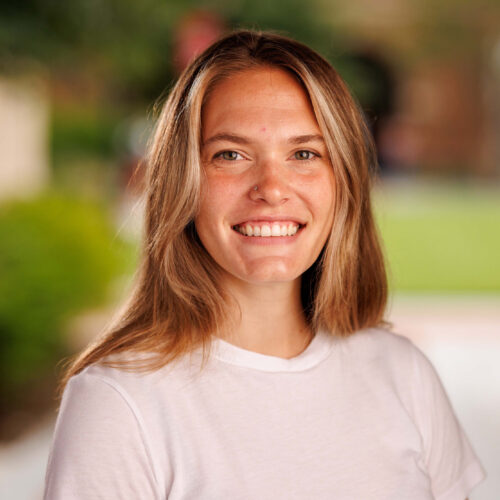 Salina Beltran
Project Manager

,

Office of Marketing and Communications
Biography
Salina Beltran is a marketer with four years of experience in brand management, internal communication, product development and event planning. She serves as Project Manager for the Office of Marketing and Communications at UGA's Terry College of Business.
Before Terry, Salina began her career within the food industry as a Marketing Assistant for Wayne Farms, now known as Wayne Sanderson. There, she managed and grew the various B2B and B2C brands, provided communication support for each department, and headed all event planning for the prepared foods division. While earning her B.S. in Communication at Kennesaw State University, she held two jobs and served as president for the KSU women's soccer club.
During her free time, Salina enjoys running, playing soccer, and reading books on psychology or sociology.