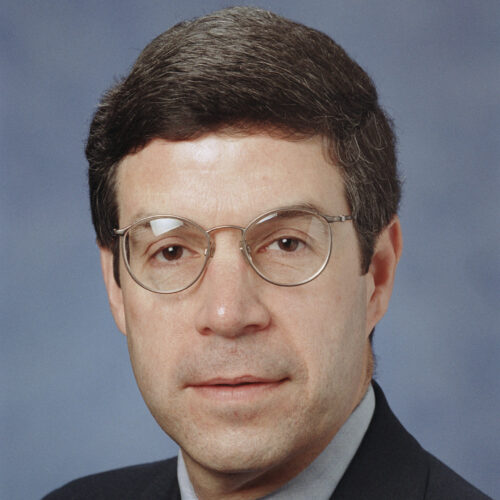 Peter J. Shedd
Professor Emeritus

,

Legal Studies Program
Biography
Peter J. Shedd received BBA (1974) and JD (1977) degrees from the University of Georgia. After clerking for a federal district judge, he returned to the Terry College of Business at the University of Georgia. Peter is a University Professor Emeritus of Legal Studies. Peter has been a Visiting Professor at the Stephen M. Ross School of Business, University of Michigan, in 2009, 2012, and 2015 and at the Warrington College of Business, University of Florida, in 2014. He has written numerous articles and two leading textbooks in the areas of the legal and regulatory environment of business and business law. Peter was named the Georgia Professor of the Year in 1993 by the Council for the Advancement and Support of Education. In addition to his teaching and research responsibilities, Peter has served in several administrative capacities, including as the university's Interim Vice President for Instruction and Director of the Terry College Full-time MBA Program. Peter also was involved in the Executive Leadership Program of the State of Georgia's Leadership Institute. From November 1995 through May 1997, he was the Director of the Education and Training Program of the Consortium on Conflict Resolution and Negotiation. Peter is a member of the State Bar of Georgia. He is an experienced mediator and arbitrator.
Education
JD

,

Law

,

University of Georgia

,

1977

BBA

,

Marketing

,

University of Georgia

,

1974
Publications
Book Chapters
edited by Fred Stephenson. 2001. Extraordinary Teachers: The Essence of Excellent Teaching. Andrews Mcneel Publishing:185-190.
Books
Lee Reed, Marisa Pagnattaro, Dan Cahoy, Peter Shedd & Jere Morehead. 2013. The Legal and Regulatory Environment of Business. Mcgraw-Hill/Irwin, (16th edition).
Awards, Honors, and Recognition
Executive MBA Outstanding Instructor, University of Georgia, Terry College of Business, 2014
Executive MBA Outstanding Instructor, University of Georgia, Terry College of Business, 2013
Executive MBA Outstanding Instructor, University of Georgia, Terry College of Business, 2012
Executive MBA Outstanding Instructor, University of Georgia, Terry College of Business, 2011
Emeriti Scholars, University of Georgia, 2011
Executive MBA Outstanding Instructor, University of Georgia, Terry College of Business, 2010
Gwinnett Evening MBA Teaching Award, University of Georgia, Terry College of Business, 2009
IBM/Terry MBA Teaching Award, University of Georgia, Terry College of Business, 2007
Gwinnett Evening MBA Teaching Award, University of Georgia, Terry College of Business, 2006
IBM/Terry MBA Teaching Award, University of Georgia, Terry College of Business, 2004
Gwinnett Evening MBA Teaching Award, University of Georgia, Terry College of Business, 2004
IBM/Terry MBA Teaching Award, University of Georgia, Terry College of Business, 2002
Hugh Nourse MBA Teaching Award, University of Georgia, Terry College of Business, 2000
PWC/Terry MBA Teaching Award, University of Georgia, Terry College of Business, 2000
Kay Duffy Memorial Award for Distinguished Service, Academy of Legal Studies in Business, 1999
Charter Member, UGA Teaching Academy, 1999
Hugh Nourse MBA Teaching Award, University of Georgia, Terry College of Business, 1997
Senior Teaching Fellow, University of Georgia, 1996
Georgia Professor of Year, Council for Support and Advancement of Education, 1993
Josiah Meigs Award, University of Georgia, 1993
Undergraduate Distinguished Teaching Award, University of Georgia, Terry College of Business, 1990
Service
Executive Committee of University Council, Graduate School Representative, 2004 – 2006, University
Faculty Affairs Committee of University Council, Member, 2004 – 2006, University
Terry College Educational Policy Committee, Member, 2004 – 2006, University
Terry College MBA Committee, Member, 2003 – 2006, University
Advisory Board to the Office of Institutional Research, Member, 2002 – 2004, University
University System of Georgia Administrative Committee on Aca, Member, 2002 – 2003, University
University System of Georgia Committee on Best Practices for Member and Chair, 2001 – 2002, University
University Council, Member, 2004 – present, University
University System of Georgia Advisory Committee on Alternate, Member, 2003 – present, University
Academy of Legal Studies in Business, Executive Committee, 1994 – 2000, Professional
Prior Professional Positions
University Professor Emeritus of Legal Studies

,

University of Georgia, Terry College of Business

,

2009-present

Visiting Professor

,

University of Michigan, Stephen M. Ross School of Business

,

2015-2015

Visiting Professor

,

University of Florida

,

2014-2014

Visiting Professor

,

University of Michigan, Stephen M. Ross School of Business

,

2012-2012

Visiting Professor

,

University of Michigan, Stephen M. Ross School of Business

,

2009-2009

Full-Time MBA, Director

,

University of Georgia, Terry College of Business

,

2006-2008

Insurance, Legal Studies & Real Estate, Professor of Legal Studies

,

University of Georgia, Terry College of Business

,

1978-2008

Arbitrator/Mediator

,

American Arbitration Association

,

1995-2004

Law Clerk to Judge Anthony Alaim

,

United States District Court, Southern District of Georgia

,

1977-1978