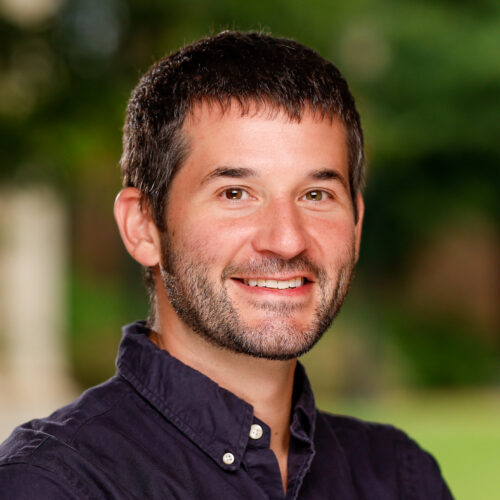 Fadel Matta
Terry Dean's Advisory Council Distinguished Professor and Associate Professor

,

Department of Management
Education
PhD

,

Organizational Behavior

,

Michigan State University

,

2016

MBA

,

Management

,

University of Notre Dame

,

2011

BBA

,

Finance

,

Loyola University Chicago

,

2006
Publications
Journal Articles
Book Chapters
Matta, F. K., & Frank, E. L. (forthcoming). Fairness in leader-follower relationships. Contemporary perspectives on relationship-based leadership. Information Age Publishing.
Scott, B. A., Matta, F. K., Koopman, J.2018. Within-person approaches to the study of organizational citizenship behaviors: Antecedents, consequences, and boundary conditions. The Oxford Handbook of Organizational Citizenship Behavior: 417-434.
Matta, F. K., & Van Dyne, L. 2015. Leader-member exchange and performance: Where we are and where we go from here. The Oxford Handbook of Leader-Member Exchange: 157-174.
Editorial Appointments
Editorial Board Member

,

Academy of Management Journal

,

2020

–present

Editorial Board Member

,

Academy of Management Review

,

2020

–present

Editorial Board Member

,

Journal of Applied Psychology

,

2018

–present

Editorial Board Member

,

Organizational Behavior and Human Decision Processes

,

2016

–present

Editorial Board Member

,

Personnel Psychology

,

2017

–present
Awards, Honors, and Recognition
2023 SIOP Distinguished Early Career Contributions Award
2023 Academy of Management HR Division Early Career Achievement Award
2022 Terry Research Excellence Award
2021 Organizational Behavior and Human Decision Processes Best Reviewer Award (Inaugural)
Institute for Leadership Advancement Research Scholar Award
2020 Rising Star in Leadership Research Award—hosted by the Exeter Centre for Leadership and the Academy of Management's Network of Leadership Scholars
2020 Personnel Psychology Best Reviewer Award
Georgia Power Foundation Developing Scholar Award (2019-2020)
Service
Academy of Management
OB Division Executive Committee – Representative-at-Large (2023-2025)
OB Division Making Connections Committee (2016-2023)
Subject Matter Expert (2022-present)
University of Georgia
Post-Tenure Review Committee – 2022, 2023
Head of Terry Research Pool – 2019-Present
Terry MBA Program Committee—2021-Present
Terry Undergraduate Program Committee – 2019-2021
Faculty Search Committee Chair (OB position) – 2022, 2022, 2021
Faculty Search Committee Member (OB positions) – 2019, 2019, 2016
First Year Coach – 2017-2018, 2022-2023