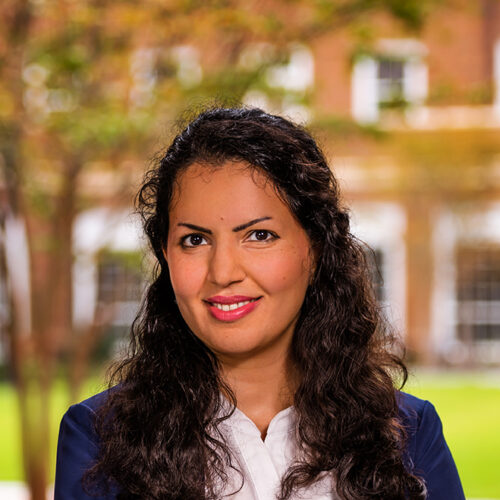 Elham Yazdani
Assistant Professor

,

Department of Marketing
Education
PhD

,

Marketing

,

David Eccles School of Business, University of Utah

,

2018

MBA

,

Business

,

Graduate School of Management and Economics, Sharif University of Technology

,

2009

BS

,

Industrial Engineering

,

Sharif University of Technology

,

2006
Research Interests
Quantitative Marketing
Online Word of Mouth
Social Networks
Bayesian Econometrics
Customer Lifetime Value
Publications
Journal Articles
Zhao, X.; Huang, L.; Wang, L.; Yazdani, E.; Zhang, C. "Understanding of the Dynamics of Mobile Reading: An HMM Model of User Engagement and Content Consumption, " Forthcoming at Production and Operations Management, 2023
Smith Rosanna K., Yazdani Elham, Wang Pengyuan, Soleymani Saber, Ton Lan Anh N. The cost of looking natural: Why the no-makeup movement may fail to discourage cosmetic use. Journal of the Academy of Marketing Science. (2021):1-14.
Hoskins Jake, Gopinath Shyam, Verhaal J.Cameron, Yazdani Elham. The influence of the online community, professional critics, and location similarity on review ratings for niche and mainstream brands. Journal of the Academy of Marketing Science.(2021):1-23.
Yazdani, Elham, Shyam Gopinath, and Steve Carson. Preaching to the Choir: The Chasm between Top Ranked Reviewers, Mainstream Opinion, And Product Sales. Marketing Science, 37.5 (2018): 838-851.