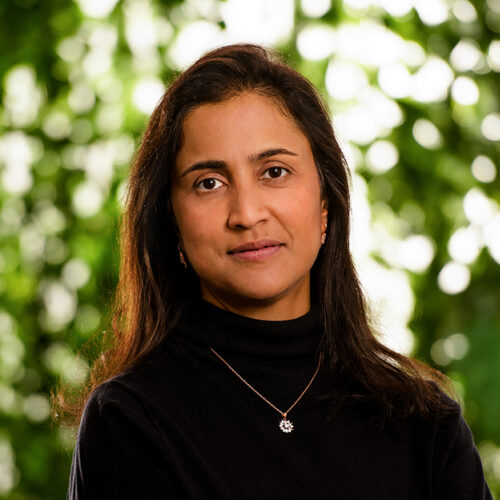 Anindita Chakravarty
Terry Dean's Advisory Council Distinguished Professor and Associate Professor

,

Department of Marketing
Education
PhD

,

Marketing

,

Pennsylvania State University

,

2010
Research Interests
Digital Marketing
Performance Implications of Marketing
Product Innovation
Marketing Alliances
Publications
Journal Articles
Zhang, Vincent, Seoyung Kim and Anindita Chakravarty, "Influence of Pull Marketing Actions on Marketing Action Effectiveness of Multichannel Firms: A Meta-Analysis," Conditional Acceptance at the Journal of Academy of Marketing Science. (Best Track Paper at the Winter AMA 2019, Winner of Bearden Award at the South-Eastem Marketing Symposium 2019).
Chakravarty Anindita, Alok Saboo and Guiyang Xiong (2021), "Marketing's and Operations' Roles in Product Recall Prevention: Antecedents and Consequences," Production and Operations Management, Accepted in October 2021.
Wang, Pengyuan, Anindita Chakravarty and Jian Yang (2021), "Can Emotions be used as Keywords for Text-based Search Engine Advertising?," Journal of Interactive Advertising, 21 (3), 159-73. Featured Interview with Today in Digital Marketing Podcast by Tod Maffin (Today in Digital Marketing) on 12/15/2021.
Chakravarty, Anindita, Chen Zhou and Ashish Sharma (2020), "Partner's Network Ties Relative to Mine: Implications for Alliance Performance and Risk," Journal of Marketing, 84 (6), 74-94.
Saboo, Alok, Amlesh Sharma, Anindita Chakravarty and V. Kumar (2017), "Influencing Acquisition Performance in High Technology Industries: Role of Innovation and Relational Overlap" Journal of Marketing Research, 54 (2), 219-38.
Anindita Chakravarty and Rajdeep Grewal (2016), "Analyst Earning Forecasts and Advertising and R&D Budgets: Role of Agency Theoretic Monitoring and Bonding Costs," Journal of Marketing Research, 53 (4), 580-96.
Alok Saboo, Anindita Chakravarty, Rajdeep Grewal (2016), "Organizational Debut on the Public Stage: Marketing Myopia and Initial Public Offering", Marketing Science, 35 (4), 656-75.
Anindita Chakravarty, Alok Kumar, Rajdeep Grewal (2014), "Customer Orientation Structure for Internet-Based Business-to-Business Platform Firms. Journal of Marketing, 78(5):1-23.
Editorial Appointments
Associate Editor for Journal of Marketing Reseach
Member of Editorial Review Boards of Journal of Marketing, Journal of the Academy of Marketing Science, International Journal of Research in Marketing, Journal of Interactive Marketing.
Awards, Honors, and Recognition
Louis W. Stern Award 2022 for article in Journal of Marketing that made an Outstanding Contribution to the literature in Marketing and Channels of Distribution, awarded by the IOSIG of the American Marketing Association.
Outstanding Reviewer Award at Journal of Marketing in 2022
Varadarajan Award for Early Career Contribution to the field of Marketing Strategy. Awarded by the Strategy SIG of American Marketing Association in 2020.
MSI Scholar 2020
Lehmann Award for Best Dissertation based Article in either Journal of Marketing Research or Journal of Marketing. Awarded by the American Marketing Association in 2017.
Prior Professional Positions
Marketing and Sales, Assistant Manager

,

ICICI Bank

,

2001-2003