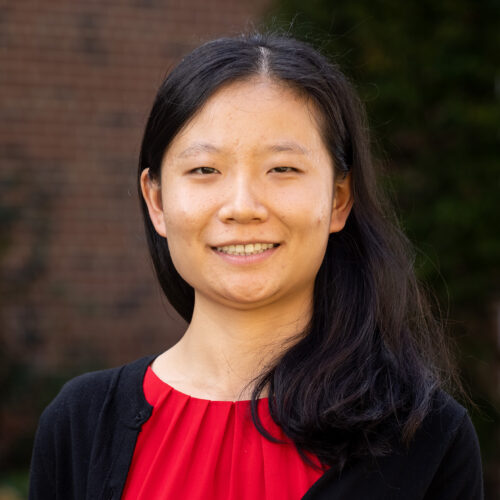 Yuanyuan Song
Doctoral Student

,

Department of Management Information Systems
Biography
Yuanyuan (April) Song is a 4th-year PhD candidate in Management Information Systems at the University of Georgia. She is working on the Theory Research Exchange (T-Rex) project, which proposes to digitize the core knowledge in publications and develop methods to analyze what is coded. Her research uses a variety of methods including graph theory, network science, and natural language processing. In her spare time, she enjoys hiking, swimming, and Legos.
Education
PhD

,

Management Information Systems

,

University of Georgia

,

Candidate 2024

MS

,

Harbin Institute of Technology

,

2019

BS

,

Ocean University of China

,

2017
Publications
Song, Y., Watson, R., Zhao, X. (2021) "Literature Reviewing: Addressing the Jingle and Jangle Fallacies and Jungle Conundrum Using Graph Theory and NLP" ICIS 2021 Proceedings (Best Paper in Track Award)
Song, Y., Watson, R., Zhao, X; and Kelley, N. (2020) "Theory Research Exchange: A Causal Model Approach to Literature Reviewing". ICIS 2020 TREOs.
Song, Y., & Karahanna, E. (2020). "Giving What a User Needs: Constructing Reference Groups in Fitness Technologies". AMCIS 2020 Proceedings.
Li, Y., Song, Y., Zhao, W., Guo, X., Ju, X., & Vogel, D. (2019). Exploring the role of online health community information in patients' decisions to switch from online to offline medical services. International Journal of Medical Informatics, 130, 103951.
Presentations
Coding causal and process models as graphs for enhanced literature reviewing:
Americas Conference on Information Systems (AMCIS), Aug 10, 2021
Harbin Institute of Technology and Xi'an Jiaotong University, Oct 20, 2021
King Fahd University of Petroleum and Minerals, Nov 3, 2021
Middle East & North Africa Conference for Information System (MENACIS), Nov 13, 2021
Australasian Conference on Information Systems (ACIS), Dec 7, 2021
Coding causal and process models as graphs for knowledge analytics:
Pacific Asia Conference on Information Systems (PACIS), July 6, 2022
Academy of Management (AOM), August 7, 2022
Workshop proposal accepted at Hawaii International Conference on System Sciences (HICSS), January 2023