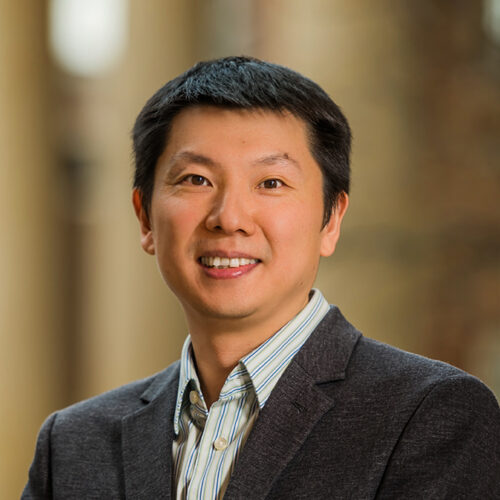 Jie (Jack) He
Mercer W. Hull Professor in Finance and Professor

,

Department of Finance
Research Interests
Theoretical and Empirical Corporate Finance
Entrepreneurial Finance
Financial Intermediation
Publications
Journal Articles
Jie He, Max Liang, Grace Wang, and Han Xia. 2023. Networking Behind the Scenes: Institutional Cross-industry Holdings and Information Frictions in Corporate Loans. Management Science, forthcoming
Lei Gao, Jie He, and Julie Wu. 2022. Standing out from the crowd via CSR engagement: Evidence from non-fundamental-driven price pressure. Journal of Financial and Quantitative Analysis, forthcoming
Jie He, Xuan Tian, Huan Yang, and Luo Zuo. 2020. Asymmetric Cost Behavior and Dividend Policy. Journal of Accounting Research, 58: 989-1021
Jie He, Tingting Liu, Jeff Netter, and Tao Shu. 2020. Expectation Management in Mergers and Acquisitions. Management Science, 66:1205-1226
Jie He, Jiekun Huang, and Shan Zhao. 2019. Internalizing Governance Externalities: The Role of Institutional Cross-ownership. Journal of Financial Economics, 134:400-418
Jie He and Jiekun Huang. 2017. Product Market Competition in a World of Cross Ownership: Evidence from Institutional Blockholdings. Review of Financial Studies, 30:2674-2718.
Thomas J. Chemmanur, Jie He, Shan He, and Debarshi Nandy. 2018. Product Market Characteristics and the Choice between IPOs and Acquisitions. Journal of Financial And Quantitative Analysis, 53:681-721.
Jie He, Jun Qian, and Philip Strahan. 2016. Does the Market Understand Rating Shopping? Predicting MBS Losses with Initial Yields. Review of Financial Studies, 29:457-485.
Jie He and Xuan Tian. 2013. The Dark Side of Analyst Coverage: The Case of Innovation. Journal of Financial Economics, 109:856-878.
Jie He, Jun Qian, and Philip Strahan. 2012. Are All Ratings Created Equal? The Impact of Issuer Size on the Pricing of Mortgage-Backed Securities. Journal of Finance, 67:2097-2137.
Jie He, Jun Qian, and Philip Strahan. 2011. Credit Ratings and the Evolution of Mortgage-backed Securities. American Economic Review Papers and Proceedings, 101:131-135
Thomas J. Chemmanur and Jie He. 2011. IPO Waves, Product Market Competition, and the Going Public Decision: Theory and Evidence. Journal of Financial Economics, 101:382-412.
Editorial Appointments
Associate Editor, Journal of Financial and Quantitative Analysis (JFQA): 2022 ~ Current
Associate Editor, Journal of Corporate Finance (JCF): 2021 ~ Current
Associate Editor, Asia-Pacific Journal of Financial Studies (AJFS): 2019~Current