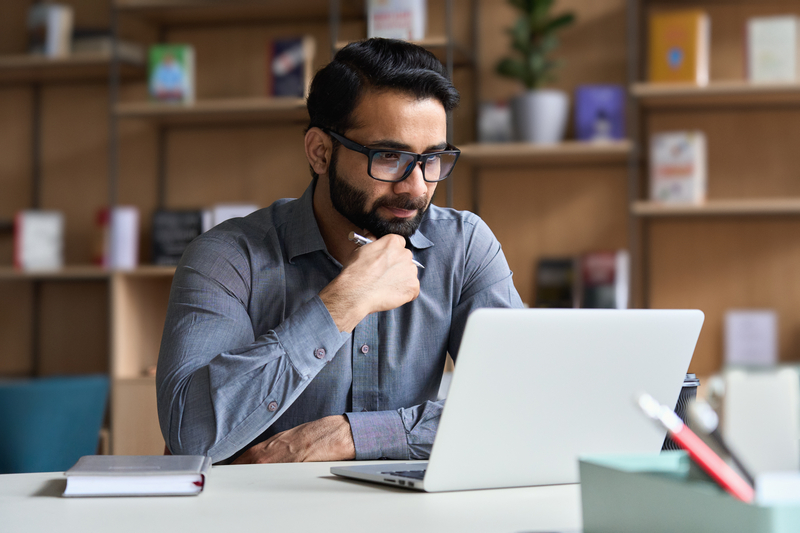 Earn an Executive Certificate in Financial Modeling from the UGA Terry College of Business in 12 short weeks – online and self-paced, with instructor guidance as needed.
Program Information
Date: March 4 – May 31, 2024
Program Structure: This program is online, self-paced, and runs through May 31, 2024
Cost: $950
Location: Online Program, UGA eLearning Commons
Contact Us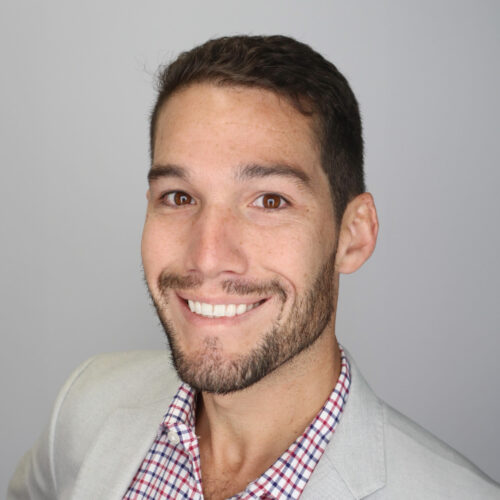 Associate Director of Open Enrollment Programs & Conferences

,

Executive Education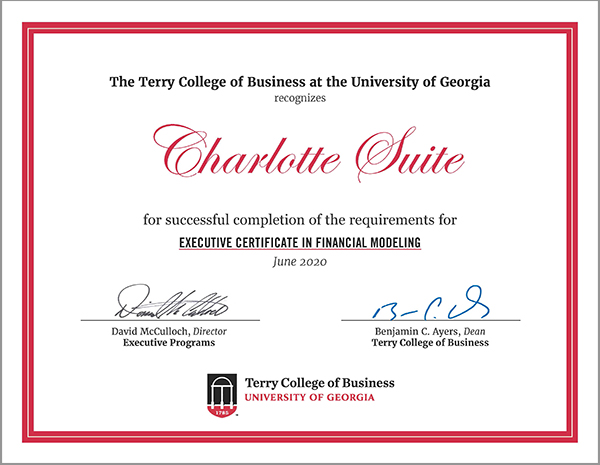 Overview
This program serves as an introduction to financial modeling using Excel. Participants learn how to create financial models that solve a variety of applied situations. In an online, hands-on setting, the program provides the skills to apply financial concepts and spreadsheet tools for effective decision making.
The course is designed so participants with varied backgrounds can succeed, including those who do not have a finance-related degree. For companies and their teams, this course can be modified for group work as well. The program can be completed in 12 weeks or sooner as the assignments are self-paced. There are weekly deadlines to submit spreadsheets using the eLearning Commons platform.
The projects can be modified for group work or to be more open-ended. The program can also be modified to allow for a capstone or company-related project at the conclusion.
Who Will Benefit
Non-finance business professionals, individuals and company teams in entry-level finance-related jobs, and those who completed Fundamentals of Finance program.
Online Format
Each week features a chapter in the textbook. Participants can read the chapter with its various screenshots of Excel spreadsheets that illustrate the concepts, and they will also have access to course videos called "Concepts In Action" that illustrate key topics for the week.
Participants are then asked to complete 3–5 spreadsheets that apply the concepts. The activities are written with step-by-step instructions and have an Excel upload file to use for building the model. After every 2-3 chapters, participants are asked to complete a more complex model that applies recent material. The difficulty can be adjusted based on the client.
Takeaways
Financial Statements and Ratio
Time Value of Money
Project Decision Rules
Capital Budgeting
Historical Risk and Return
Portfolio Basics with Pricing Model
Portfolios with Many Assets
Bond Valuation, Yield to Maturity, Duration and Convexity
Equity Valuation
Weighted Average Cost of Capital
Financial Forecasting
DCF Valuation Model
LBO Valuation Model
Option Payoffs
Black-Scholes Option Pricing Model
Excel Features (Data Tables, Goal Seek, Solver, Conditional Formatting and Pivot Tables)