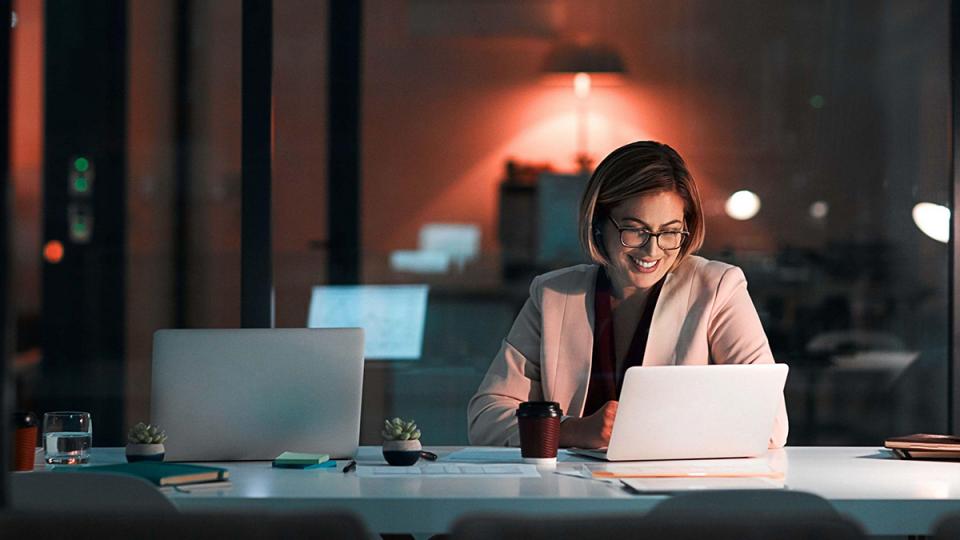 Overview
Business organizations are moving IT assets to the cloud at an increasingly rapid pace — decisions that have significant financial, security, and productivity implications. This program will give you an overview of essential concepts and current thinking in cloud computing.
Topics include technologies, advantages and risks, economics, and best practices. In addition, you will gain introductory hands-on experience with Amazon Web Services (AWS).
Who Will Benefit
Business leaders and managers responsible for providing information systems and technologies that add value to their organizations
Leaders with budget responsibility for groups implementing or upgrading cloud technology
Takeaways
Identify and discuss fundamental cloud computing concepts and models (public/private; SaaS, PaaS, IaaS)
Analyze how cloud technologies provide business value
Evaluate the economic benefits of adopting cloud technologies
Create strategies for cloud adoption
Apply the shared responsibility security model to cloud assets
Use basic cloud services provided on AWS
Program Structure
This online program is self-paced and runs for 10 weeks. Estimated time required is 4–5 hours per week. Participants should be at a basic to intermediate level with at least one prior course in computer programming. No programming is required; however, participants should have a general understanding. Instructor support is available.
Topics
Fundamental cloud concepts and technology
Economics of cloud computing
Security in the cloud*
Common cloud applications and services
Hosting static web applications in the cloud*
Hosting dynamic web applications in the cloud*
Web services and packages*
Serverless computing*
Trending cloud applications: machine learning, blockchain, etc.*
Best practices for cloud migration and adoption
* Includes hands-on experience with Amazon Web Services (AWS)