2021 Professional Women's Conference
8:00 am - Registration & Networking
8:30 am - Conference Opening
Andrea Pearson, Conference Chair
Presenting Sponsor Chubb
8:45 am  -The Magic of Resiliency
Christine McCarthy, CFO, The Walt Disney Company
9:45 am - The Courage to Advance
Bonnie Hagemann
Author and C-Suite Leadership Advisor
10:45 am - The Audacity to Believe in You 
Deborah Roberts
ABC News
11:45 am - Break for lunch
12:10 pm - Awards Presentation
Presented by Danette Beck
Presenting Sponsor USI
12:20 pm - Panel Discussion: The Picture of Health – Personal, Financial and Physical Wellbeing
Laura Soscia, Leadership Development Expert
Robin Sterneck, Financial Planning Coach
Marla-Deen Brooks, Healthy Lifestyle Mentor
1:20 pm - Worthy of Grace…How Am I Still Here?
Laura Martella
Clean Food Expert
2:20 pm - Fireside Chat: Corporate Governance, Social Responsibility & Diversity
Allison Hill & Carol Yancey
Diversity & Social Responsibility, Roark Capital
CFO, Genuine Parts Company
3:20 pm - Enneagram Assessment
Sue Bates, Director of Women's Groups & Leadership Coach
4:20 pm - Conference Close
---
2021 Speakers
Deborah Roberts
Deborah Roberts is an award-winning ABC News senior national affairs correspondent for "20/20," "Nightline," "Good Morning America" and "World News Tonight with David Muir." She has served as a substitute anchor for "Good Morning America," "World News Weekend" and "20/20," as well as a guest co-host on "The View." Roberts has been awarded multiple Emmy® Awards for her coverage of national and international events. In 2021, Roberts was awarded a Peabody Award for the "20/20" special "Say Her Name: Breonna Taylor." Roberts is the author of Been There, Done That: Family Wisdom for Modern Times, a book written with her husband, Al Roker. She resides in New York City with her husband and two children.
Christine McCarthy
Christine M. McCarthy is Senior Executive Vice President and Chief Financial Officer of The Walt Disney Company and oversees the company's worldwide finance organization. Prior to becoming CFO, Ms. McCarthy served as the company's Executive Vice President, Corporate Real Estate, Alliances and Treasurer. Ms. McCarthy has received numerous awards and has been named to Treasury & Risk's "100 Most Influential People in Finance," the Top 100 Irish American Business Leaders and Business Insider's "15 Most Influential Women in Finance." In 2015, she was the recipient of Treasury Today's Adam Smith "Woman of the Year" award. In 2016, she received the Los Angeles Business Journal's "Executive of the Year" award and was honored as one of the Entertainment Diversity Council's "Top 50 Most Powerful Women in Entertainment."
Bonnie Hagemann
Bonnie Hagemann is the CEO of EDA, Inc., a consulting firm known around the world for its C-Suite capabilities in executive development and research. Shifting to advancing the state of the industry rather than one company at a time, EDA is taking its 37-year history as a thought leader in the space and using it to create a powerful HR Tech platform called SurveySaurus, designed to make culture visible to the leaders, the board and the investors. Bonnie is a published and well-known leadership strategist who advises public and large company CEOs and is often called upon as a subject matter expert for the media, including Fast Company, The Wall Street Journal, CNN, U.S. News and World Report and many more.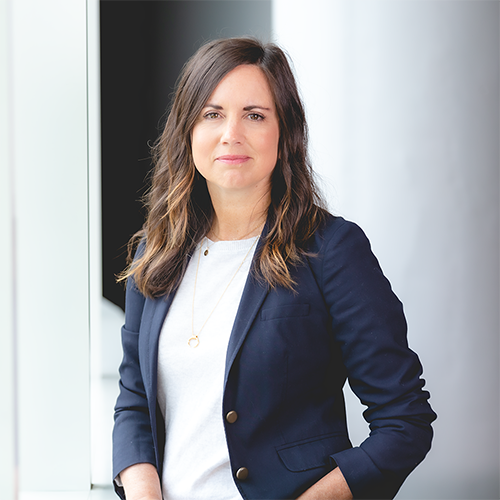 Sue Bates
Sue Bates serves as a longtime leadership coach, strategist and pastor. An avid reader and lover of resources, she cares deeply about using a variety of tools, frameworks and assessments to help people grow by taking healthy, consistent steps.
Marla-Deen Brooks
Marla-Deen Brooks is a UGA graduate and practicing attorney living in Atlanta. The mother of three grown sons, she has been working her "side hustle" in the fitness space for 30 years. Marla-Deen is a certified health and life coach, speaker and blogger. She inspires clients to not only "move" but also to "move forward." Having faced considerable loss and grief in her life, Marla-Deen is focused on resilience and positive energy. She loves coaching women to embrace new seasons and to navigate what life throws at you. She is also happy to say she is a work in progress and is enjoying the journey.
Allison Hill
Allison Hill serves as Senior Executive for Roark Capital, a private equity firm based in Atlanta with $20 billion of assets under management. Since inception, affiliates of Roark have invested in 90 franchise/multi-unit brands, such as Dunkin' and OrangeTheory Fitness, which generate approximately $54 billion in annual system revenues from 63,000 locations in 50 states and 89 countries. She is the Head of Diversity & Social Responsibility, developing and leading Roark's initiatives related to diversity and inclusion, philanthropic giving and community service, as well as a member of Roark's ESG committee. Allison earned her undergraduate and MBA degrees from Cornell University. She has been married to her college sweetheart for 26 years, and has two daughters and three dogs.
Laura Martella
Atlanta native Laura Martella is the creative director, producer and author of Gentleman Norman — How to Be a Man, a coffee table book about style and manners. During her two year book tour, Laura realized meeting fans and connecting with people on a personal level gave her the courage and the confidence to reveal more of herself to the public. This led to her short film titled, If You are Still Breathing depicting her battle with alcoholism and bulimia. The film went on to be featured in film festivals. Today, Laura is 21 years sober and recognized as L.A.'s leading Clean Food Expert. Her food philosophy is "Everything we eat is either fighting disease or feeding it, choose wisely". Laura's mission is to educate and empower individuals and corporations to develop healthy lifestyles, a strong dependable workforce and reduce illness.
Laura Soscia
Laura Soscia is the founder of Accelerated Leadership Group (ALG). Since founding ALG in 2007, Laura has built the firm from a fledgling training consultancy to a recognized leader in crafting customized strategies to effectively address leadership, performance management, team development and training issues. Laura has led leadership development and change initiative efforts for top corporations, including Coca-Cola, Newell Rubbermaid, Sunovion, AT&T, Biogen Idec and Discover. After graduating from UGA with a degree in microbiology, Laura launched a successful sales and training career with Pfizer. As part of the company's Learning & Development Department's senior leadership team, the organization was named Training Magazine's "Top Training Organization" a record three times and named to the publication's elite Hall of Fame.
Robin Sterneck
Robin Sterneck is a seasoned executive and board director who brings 35 years of business and leadership experience to her financial planning services and executive leadership keynotes, workshops, roundtables, coaching sessions and storytelling. Robin's work as an investment banker at Lehman Brothers and her roles in Financial Services at GE and Swiss Re arm her with a broad breadth of firsthand experience and strategies. Today, she enables others to optimize their financial lives and professional careers through her work at Sterneck Capital Management and in executive leadership. As the co-facilitator of the Emerging Leaders Program at the Central Exchange, lecturer for the Women's Leadership Forum at Washington University and an executive coach, she has helped advance the careers of many high potential leaders internationally.
Carol Yancey
Carol Yancey is Executive Vice President and Chief Financial Officer of Genuine Parts Company, a Fortune 200 company with approximately $17 billion in annual sales and over 50,000 employees. Carol has been with the company 30 years in a variety of key financial positions. She has served as Executive Vice President and CFO for the past eight years. She was the first female corporate officer and is currently the most senior female corporate officer. In her role as EVP and CFO, Carol serves on the company's Executive Leadership Team and Capital Allocation and Investment Committee. In 2020, Carol was recognized by the Atlanta Business Chronicle as the "Public Company CFO of the Year."
Previous Conferences
2019 Professional Women's Conference

Tuesday, November 12, 2019
The Home Depot Store Support Center

8:00 am - Registration & Networking

8:30 am - Conference Opening

8:45 am - Fireside Chat with Becky Blalock

Build Your Confidence by Reaching Outside of Your Comfort Zone
Becky Blalock, Author of "Dare – Straight Talk on Confidence, Courage and Career for Women in Charge"

9:45 am - Networking Break

10:00 am - Plenary Panel

Ignite Your Intention: How to Become More Intentional With your Time
Jhenielle Brown, Manager of Marketing – Merchandise, The Home Depot
Tricia Dempsey, CEO, Thrive-her
Jane Vaden Thacher, President, Vaden Automotive Group
Moderated by Kiz Adams, Work/Life Balance Coordinator, University of Georgia

11:00 am - Communication Workshop

Jennifer Hebblewaithe, Graceworks

Noon - Lunch & Keynote Presentation

How Apologies Kill Our Confidence
Professor Maja, Sociologist, Author, TEDx Speaker, Guest Expert

1:45 pm - Strengthsfinder Assessment

Clay Kirkland, Wisdom & Creativity Consulting

3:00 pm - Conference Closing Remarks & Adjourn

---

2019 Speakers

Becky Blalock

Becky Blalock is the Managing Partner at Advisory Capital, a strategic consulting firm that provides insight and expertise to companies involved in the energy, information technology and medical industries.

As former Senior Vice President and Chief Information Officer for Southern Company, Blalock spent nearly a decade directing IT strategy and operations for the third-largest utility company in the world. Under her leadership, Southern Company was recognized as one of the 100 Most Innovative Companies by CIO magazine and one of the 100 Best Places to Work in IT by Computerworld magazine. In addition to her work in information technology, Blalock spent over two decades serving Southern Company in leadership positions including accounting, corporate communications, customer service, economic development, external affairs, finance and marketing.

A sought-after speaker, Blalock has long been recognized as a thought leader in the IT and utility industries. Computerworld magazine identified her as a Premier IT Leader and she was named CIO of the Year by Energy Biz magazine, Georgia CIO Leadership Association and Computers for Youth organization. She has been named one of Atlanta Business Chronicle's 100 Most Influential Atlantans and is listed among Who's Who in Science and Engineering. Blalock has testified before the DOE and FCC on behalf of the utility industry regarding matters related to information technology, cyber security and telecommunications.

Blalock is a member of the Board of Directors for the Electric Power Research Institute (EPRI) and The Community Foundation for Greater Atlanta. She serves as Chair of the Technology Cabinet for United Way of Greater Atlanta and also chairs the Advisory Board of Emory Healthcare. A graduate of both Leadership Atlanta and Leadership Georgia, she was named a Fellow of the International Women's Forum and Leadership Foundation.

Blalock has received a host of distinctions including the Honorary Lifetime Achievement Award from Georgia CIO Leadership Association and the Legacy Award from Women in Technology. An advocate for women and children, Blalock was recognized as Power Woman of the Year by Atlanta Woman magazine and received the Shining Star Award from the Atlanta Women's Foundation. Furthermore, her efforts on behalf of women have been recognized by Girl Scouts and the YWCA. She has written a bestselling book titled DARE, Straight Talk on Confidence, Courage, and Career for Women in Charge published by Wiley, October 2013.

Blalock successfully completed the Program for Management Development at Harvard University. She holds a master's degree with honors in finance from Mercer University and an undergraduate degree in business administration from the University of West Georgia. 

Professor Maja

Professor Maja is a sociologist, author, regular guest expert on CTV's The Social, and a TEDx speaker. She is an apology-hater, confidence-builder and recovering make-up addict. She also hates the word humble. 

To deal with the lack of confidence and incessant apologies she witnessed daily, Professor Maja authored two books (Hey Ladies, Stop Apologizing…and other career mistakes women make and Hey Ladies, Stop Apologizing, THE WORKBOOK.) 

Professor Maja runs a leadership organization that trains women to improve their confidence, communication, and mindset. Maja also speaks to women of all ages on topics such as: confidence, perfectionism, people-pleasing, imposter syndrome, time-management, and body positivity.

Professor Maja holds a PhD in sociology from McMaster University where she also teaches. Maja was nominated for the YWCA's 2017 Woman of Distinction Award, in the category of Education and Mentorship for her commitment to the development of young women.

Jennifer Hebblethwaite

Jennifer Hebblethwaite, Senior Vice President & Champion of All Things Grace, heads up the Graceworks Atlanta office. From commercial real estate to coaching Atlanta's finest men in blue at the Forest Park Police Department, Jennifer is an experienced corporate trainer. She has spent 10 years as a Teaching Artist for a Tony Award-winning theatre and has taught everything from playwriting to MBA Leadership/Communication on an undergraduate and graduate level.

Jennifer is foremost a compassionate coach and trainer, but as our rogue academic, Jennifer also gets excited about things like semantics and semicolons. She leads the Gracewriting® program and is trained in Whole Brain® Thinking, which is designed to use every last brain cell. Jennifer's teaching style is big and bold, and she can't wait to help you help your listeners!

Clay Kirkland

Clay is the chief consultant for Wisdom & Creativity Consulting and offers a variety of consuting and coaching services. He has been a Gallup Certified Strengthsfinder Consultant since 2008, and in the past decade, he has worked with over three thousand individuals and dozens of corporations and businesses including Salesforce, BMW, Sherwin Williams, Valspar, Novarits, Merial, and Elanco Pharmaceuticals, Chick-fil-A, University of Georgia, Jackson Spalding, and Childrens Healthcare of Atlanta.

Clay combines a high level of expertise from extensive training with a lively and engaging presentation style. The result is a professional and practical experience that delivers enjoyment and invaluable returns for both the individual and team. He resides near Athens with his wife and six children.

Kiz Adams

Kiz Adams is a human resource specialist in Wellbeing, Work/Life Balance, and Human Relations at the University of Georgia. She is an advocate on campus for promoting balance and wellbeing among faculty and staff and for creating a healthy, positive, productive work environment at the University. She's a "Double Dawg," having earned her undergraduate degree from the Henry W. Grady School of Journalism and her law degree from the University of Georgia School of Law.

Kiz has spent much of her career at Georgia Law in teaching and administrative positions, but has had a lifelong passion for helping people live healthy lives. She is a frequent speaker at conferences and retreats on topics such as work/life balance, stress management, productivity, and engagement, and facilitates team trainings. She is also certified in Hogan Personality Assessments, Sherpa Executive Coaching, Real Balance Health and Wellness coaching, and is a personal trainer and Pilates instructor. 

Jhenielle K. Brown

Jhenielle Brown is a Double Dawg. She graduated from the University of Georgia with her Bachelor of Arts in Journalism in 2008, and her Master of Business Administration in 2013. She has almost a decade of experience in marketing and mass communication in the financial service technology, CPG, and retail industries. She is currently a Merchandise Marketing Manager at The Home Depot. She lives just outside of Atlanta with her husband and son.

Tricia Dempsey

Tricia Dempsey is the founder and CEO of Thrive-Her, where she helps ambitious women live their purpose, and love what they do! 

Unlike traditional coaching or training models, Thrive-Her combines digital courses, group coaching and a thrive-tribe community to strengthen the long-term results women can achieve. Thrive-Her's signature program, The Next Level, helps women realize complete clarity and build bold confidence to achieve their goals, while aligning with their purpose and strengths, communicating their value, increasing their visibility and building a vibrant community of support.

Tricia has transformed her own career from a 7th-grade school teacher to an eight-figure CEO. Before starting Thrive-Her, Tricia started, scaled and sold her IT staffing firm, Agile, which was recognized for being the No. 2 fastest-growing staffing firm in the nation, and a three-time Inc. 5000 company. During this time, Tricia coached over 4,000 women to take their careers to the next level, providing her first hand learning with how to best support women to realize their goals.

Always a passionate advocate for women, Tricia has served on the boards of Susan G. Komen, where she raised over $320,000 through her own fundraising event as well as Women in Technology, where she volunteered for over 10 years, and served as the President of the organization.

Tricia describes Thrive-Her as a movement and her life calling and has a vision for helping over 10,000 women create thriving careers and lives they love. 

Jane Vaden Thacher

Jane Vaden Thacher is President & Dealer Operator for Savannah-based Vaden Automotive, which includes four General Motors dealerships, four Nissan dealerships, an INFINITI dealership, a Toyota dealership, and a medium duty truck center. Her group employs over 600 people in Southeast Georgia, Coastal South Carolina, and Alabama, and has expanded into several non-dealership related enterprises.

Prior to returning to Savannah, Thacher managed the food marketing division of Ketchum Public Relations in Atlanta. She served on the Board of Directors for the Savannah Bank from 2000-2013, and the credit review committee for eight of those years. She served two terms on the Savannah Country Day School Board of Trustees and the Chair of the marketing committee. In addition, she was a member of the Hospice Savannah Board of Directors and the Isle of Hope United Methodist Preschool Board. She currently serves on the United Way Women's Legacy Council's Executive Board.

Thacher graduated from Vanderbilt University in 1988 with a Bachelor's of Science in English. A year later, she graduated from the University of Georgia with a Master of Mass Communication in Public Relations/Advertising.

Thacher has been married to Peter Thacher for the past 26 years and has an 18-year old son and twin 17-year old daughters. The family also has three Portuguese water dogs.
2018 Professional Women's Conference